Student Testimonial – Tiffany Van Boom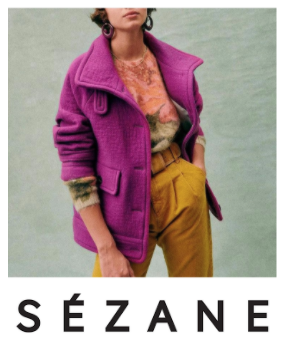 Fashion Studies '21
Internship with Sezane
I initially applied to the 'Sezane Chef de projet Social Media (H/F)' position found on the Fashion Jobs website. The individual in charge of the E-Marketing position thought I would be a better fit for the Social Media position.
I interviewed with Hannah Mills and did not feel like there was an immense amount of pressure on what I needed to say because I prepared well beforehand. The questions asked were about myself and my background, the skills they were interested in, why I chose Paris from South Africa, and why I would want to work at Sezane. Hannah was lovely, which made me want the position even more. I was fortunate enough to have my first interview at their offices, which felt really comfortable as well.
The hiring process was a duration of two interviews and one exercise to complete in order for them to get to know me as a person and to assess my skills. I only needed to submit required documents and sign the necessary paperwork to start working with the help of Sezane's HR department and Virginie.
It was a very warm welcome from the company. I was thrown straight in with getting to know the different platforms and projects that I would be doing. During my first week, my supervisor had two days off which really tested my capabilities! Everyone is extremely friendly and very open to allowing me to try things on my own, asking my opinion, and to help with projects. They bounce ideas off each other regularly, which makes it really exciting.
My tasks change daily because we help in many departments by handling the international side of everything to expand the brand. We handle creating newsletters, looking after social media, translations for different markets, and much more!
My advice to anyone entering an internship or seeking one is not to narrow your search to the 'perfect job', but rather consider your skills, things you enjoy doing, and how they could be part of a different sector that still aligns with what you want to do! Another piece of advice would be to not get extremely down about rejections. There will be good ones that come along! And be honest with the recruiters about your interests and what's important to you in a company, they want to know how you'll be an addition.