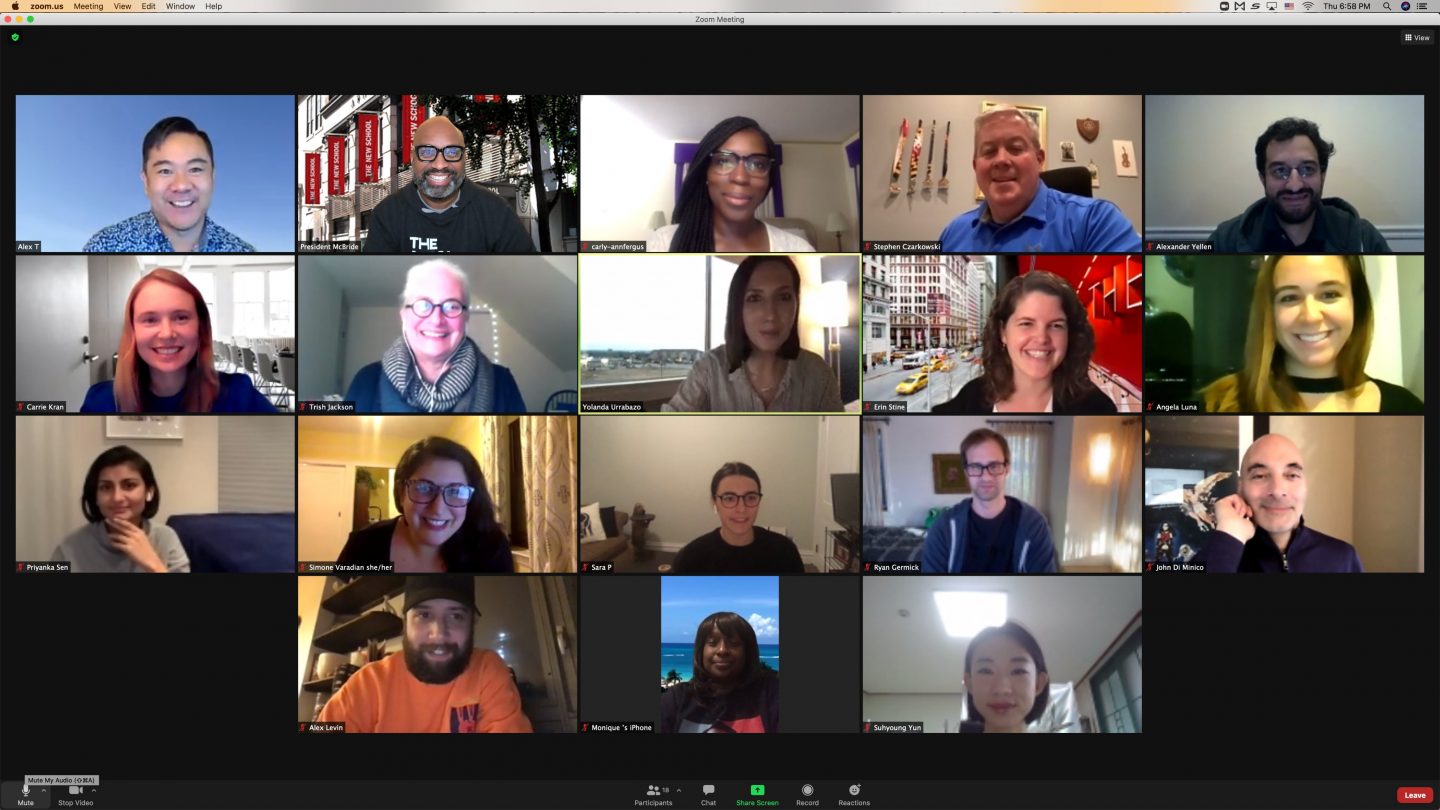 Alumni Leadership
Over a few blog posts, I'll be catching up on writing about recent engagement with members of The New School community.
Among the most invigorating conversations I had recently was a meeting with the Alumni Council. And I want to give a shout out here to Chair Carly-Ann Fergus (MA Fashion Studies '16), Vice Chair Alexander Yellen (BA Culture and Media/BFA Jazz and Contemporary Music '09), and Secretary Stephen Czarkowski (BM Performance '99, MM Music '02). They and the other members of the Alumni Council are putting their energy into broadening awareness, engagement, and support for their alma mater.
One of the things they discussed is ways alumni can help prospective New School students get a better sense of the character, experience, and rewards of a New School education. They were also particularly interested in issues of access: how we can make a New School education an achievable goal for students from less privileged economic backgrounds. This group is also eager to serve as informal mentors and advisors to students and recent graduates as they navigate career pathways in a dramatically changing landscape.
So, while these alumni are doing impressive things in their personal academic, professional, and creative endeavors, they are also thinking about the next generation of New School students. They are ready to help out and give back. And in so doing, they are heightening the sense of pride and optimism we all share about The New School's future. Our Alumni Council's work is critical to that future, and I conveyed to them my deep commitment to supporting their work.