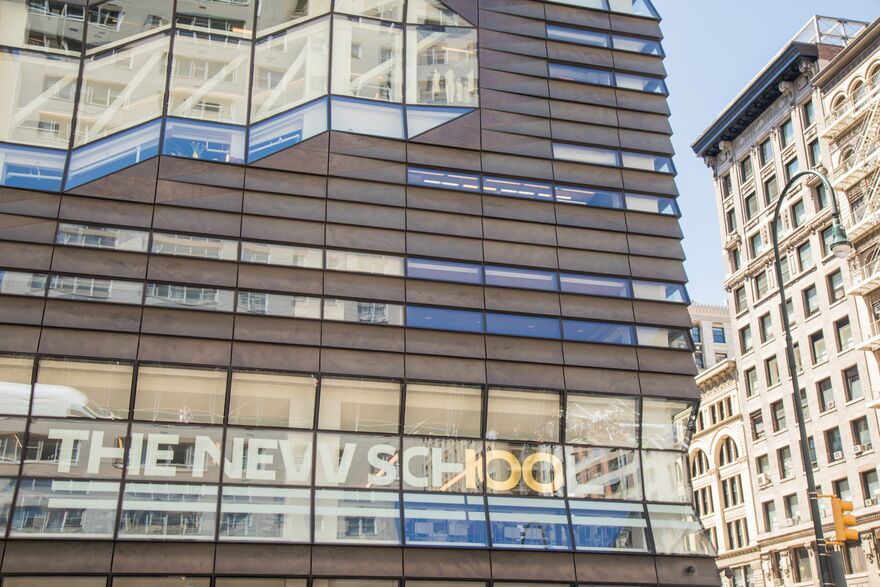 On Seeing Student Work
Over the past two weeks, I have been visiting classes, seeing and hearing final project presentations, and experiencing our students' work first hand. I have had the opportunity to see Parsons first-year student projects; participate in a Media Studies discussion on race, ethnicity, and class in media; hear History majors at Lang College presenting on their capstone projects; witness theater students in the Monologue Workshop perform final presentations; and listen to College of Performing Arts students working with the International Contemporary Ensemble. I am grateful to have been invited to many more classes that scheduling wouldn't allow me to attend this term, but I am already looking forward to more of these opportunities next semester.
What a gift these visits have been! These windows to The New School educational experience left me even more impressed and proud of the ways our students have challenged themselves (and their peers and professors), interrogated ideas, and shaped their own scholarship and creative process this semester. When I consider their work—especially in the context of the significant adaptations they have all made to remote learning—it is even more inspiring to experience their energy, work output, and presentation and communication skills.
To the deans and professors: thank you for extending invitations and opening the space for me to experience our students in action. To our students: thank you for your grace and for indulging my questions and comments. It has been some time since I have taught a course, and I left every New School class visit with renewed appreciation for the unique relationships and bonds that develop between teachers and students, the discovery that takes place via the intensity and rigor of the academic and creative processes, and a genuine pride in the distinctive educational promise of The New School.
So, I close this year with gratitude to our New School community for the many gifts you share so generously, and with best wishes to all for a safe, restful, and happy holiday season.