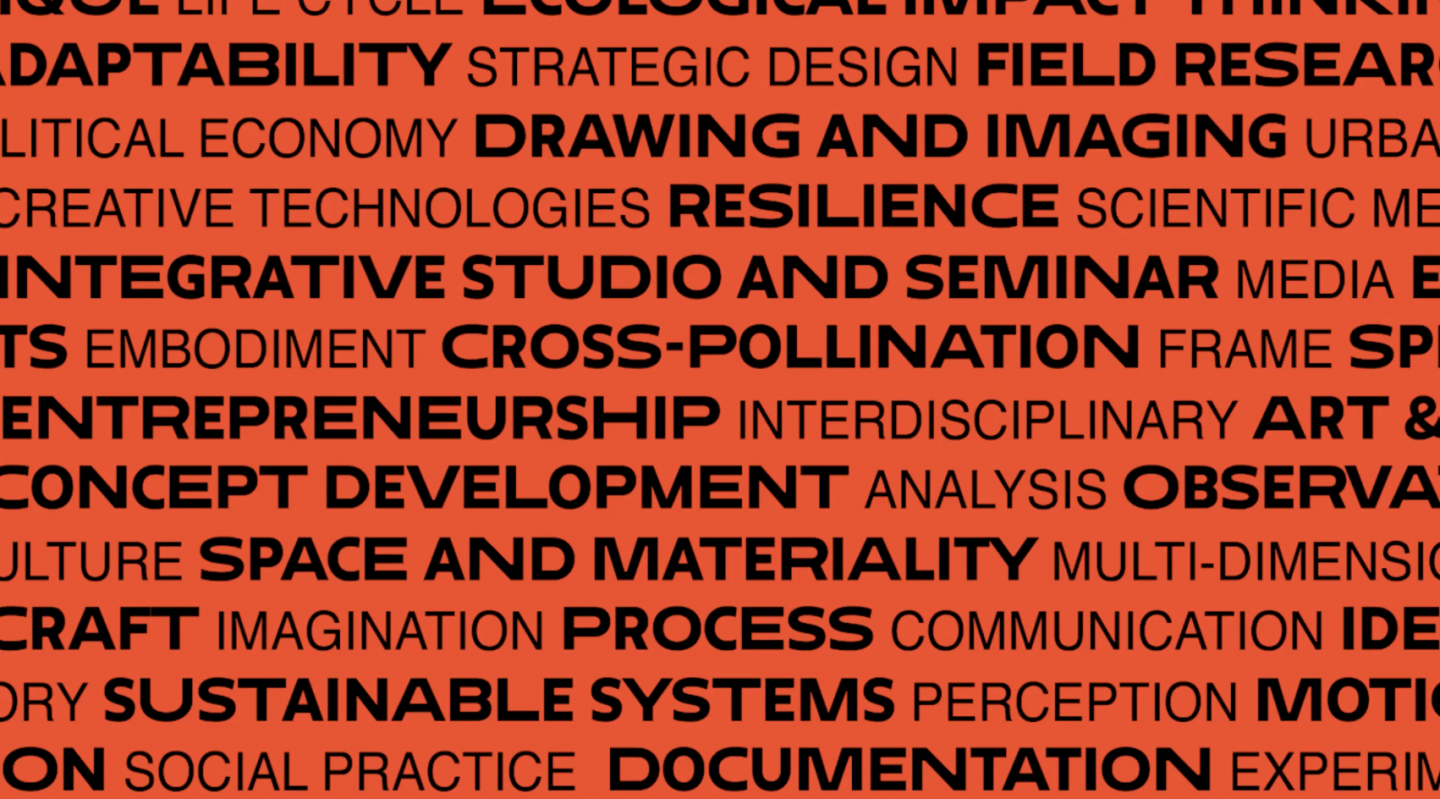 Learning More about the Power of Design at Parsons
As I have been getting to know The New School's academic programs better, I visited each of Parsons' five schools this semester. The school deans and program directors shared a wealth of information about the curricula, faculty, students, research and creative projects, civic and industry partnerships, and alumni achievements. Every virtual visit left me in awe. The breadth of design thinking, teaching, research, and innovation across Parsons leaves no doubt about why Parsons continues to lead the field in global design education as the top design school in the nation.
It shouldn't have surprised me to learn that Parsons boasts many firsts. The Interior Design program was the first such program in the US. The Urban Ecologies program is the first and only graduate program in the world focused on addressing urban inequities. The School of Constructed Environments is unique in the US for housing together lighting design, interior design, architecture, and product/industrial design. The Bachelor's program in Business Administration—they like to describe it as "the design of business and the business of design"—is one of the first and only programs of its kind in the US. With new programs continually in development, there will no doubt be more firsts to come.
For many Parsons students, the table is set in the first year, in one of the most impressive first-year experience curricula I've ever seen. "It is our secret sauce," said one faculty member. Far from a traditional foundation program that teaches basic theory and technique, the Parsons first year has students exploring design concepts through cross-cutting lenses such as space, time, and the history of objects.
In one presentation, I was "bombarded with visuals," to quote the dean who introduced them. The rapid flow of images was intended (and worked!) to show me a wide range of student work that was stunning, provocative, and simply beautiful. I learned how a mayoral campaign became a thesis project for one student; for another, it's work with Isabella Rossellini and heritage sheep; and for another, it's all about sea kelp.
Across the programs, there is an emphasis on human-centered approaches, sustainable models, and social justice. In the School of Fashion, a fundamental question is, "How can we design new fashion systems that address the issues facing people and communities?" These designers are not simply creating fabulous garments for the likes of Lady Gaga—though there is that too!—but they are also designing for diverse body types, gender identities, and physical abilities.
There is an orientation to equity, inclusion, and social justice that cuts across the programs, and interdisciplinary approaches are encouraged. One student project explored black female servitude through the lens of food culture. The student combined her interests in communication design, storytelling, and food studies to create an archive of narrative and historical research that doubled as a cookbook.
It's exciting to learn how faculty and students at Parsons are actively collaborating with other disciplines: the social sciences, management, performing arts, and working on broader areas such as healthcare and government. Indeed, one of the key differentiating characteristics of a New School education is the fact that we are a research university with a leading design school at its core. That combination allows for innovative curricula and research projects not readily available at other institutions. Parsons designers want to be partners working toward positive and progressive economic, environmental, and social futures. They are asking questions that are timely and critical: What is essential in times of crisis? What is a responsible company today? How do we build sustainable cities for tomorrow? They are also defining design research and leading initiatives through platforms such as the Visualizing Finance Lab, the Healthy Materials Lab, or the Housing Justice Lab. Many research projects are done in partnerships with organizations ranging from Pfizer to NASA.
From designing for runways to designing for disaster preparedness, careers for Parsons graduates are compelling and quite broad. I learned that a Parsons alum is director of civic design for the City of Boston; another is working in the UN office for humanitarian affairs; another is a strategic designer for Memorial Sloan Kettering; another is an experience designer at McKinsey.
I sensed across Parsons that the faculty are proud of the work they and their students are doing, ready to stand behind that work, and excited to lift it up and talk about it.
Thank you to my colleagues at Parsons. And Bravo!
Onward and Upward.