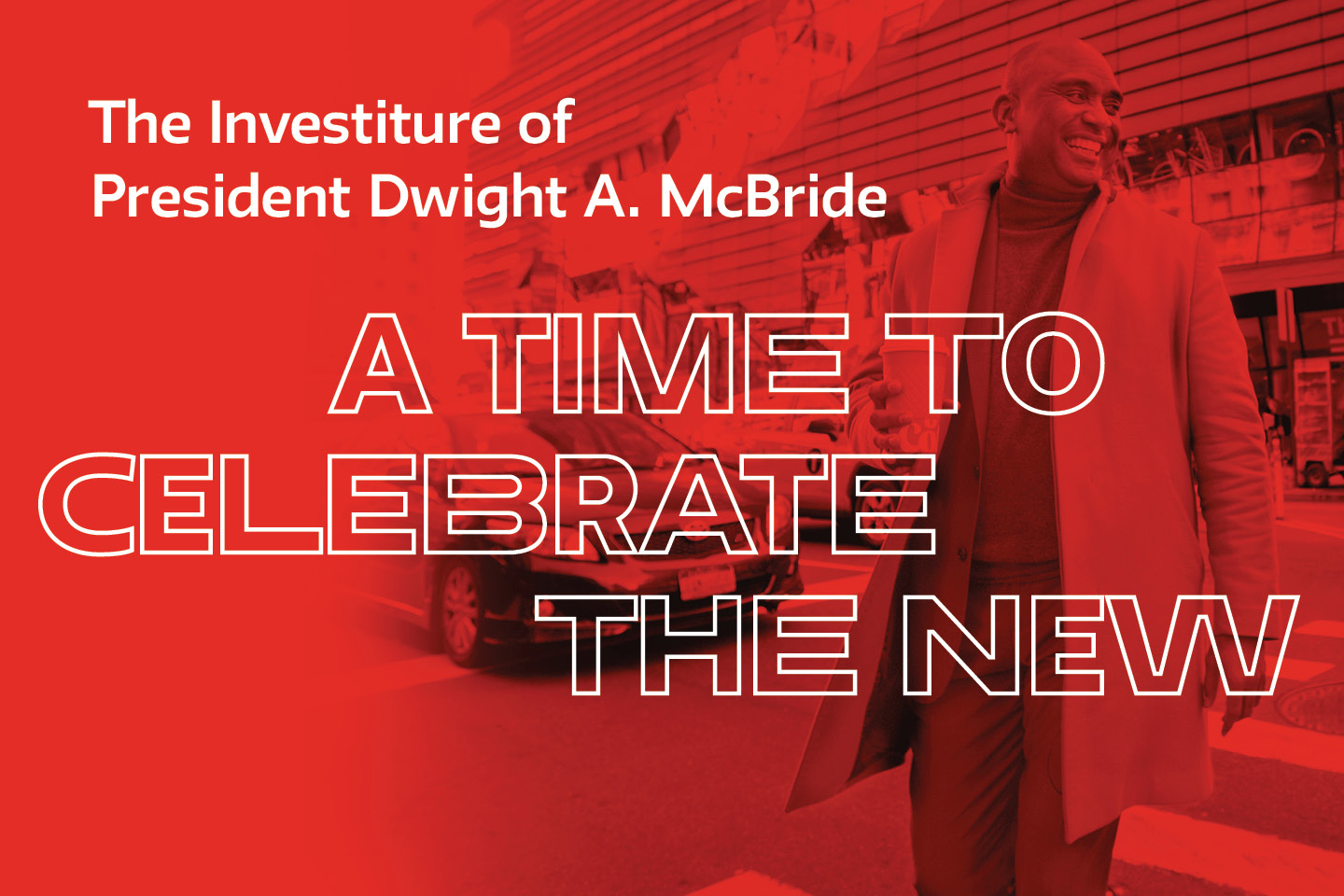 Reflections on Investiture Week
This week the university marked a time of new beginnings in a special and wonderful way. Central to these celebrations was my investiture ceremony as this university's ninth President. It was a sheer joy and honor for me to share in this occasion with the university community. With characteristic New School style and verve, we reclaimed the kind of beginning we could not have 18 months ago.
I marvel at the organizers who orchestrated a series of hybrid Investiture events in such a safe and thoughtful way for these unusual times.
I am astonished not only at the role technology played in allowing these events to be accessed across the globe, but also how technology over this past year-and-a-half has kept much of the world and our institutions running and connected in ways we could scarcely have imagined even a decade ago.
I wonder that despite the trauma we've all been living through (not to mention the unrelenting attacks on the very value of higher education), how I am still privileged to witness daily here at The New School the renewed purpose, hope, and excitement about the future of this great enterprise.
And I am humbled by the faith and confidence that The New School's Board of Trustees have placed in me to lead and steward this incredible university.
The New School isn't a place that has ever dreamed small. Throughout our storied past, the one constant has been that change and growth, alongside a deep regard for humanity, have steered this place of fearless progress.
The Investiture this week left me even more excited and grateful for the opportunity to lead the next phase of The New School's remarkable story.
Onward and upward!