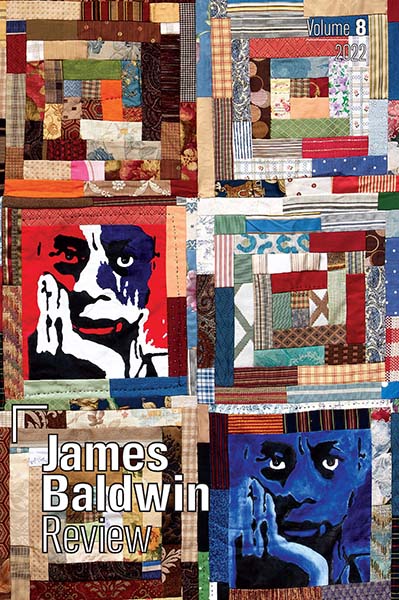 James Baldwin Review, Volume 8
I am pleased to share the recent release of the latest volume—our eighth—of the James Baldwin Review. JBR is an annual journal that brings together a wide array of peer-reviewed critical essays and creative non-fiction on the life, writings, and legacy of James Baldwin. I serve as the journal's co-editor and was a co-founder. It continues to be a work of real joy.
JBR is an open access partnership between The New School, Manchester University Press, and the University of Manchester Library. It is published online and is available free. Sharing it in this way support's the JBR's core aim to promote and extend discussion of Baldwin's writing beyond academia.
The new edition's cover comes to us from Kenya Baleech Alkebu, currently incarcerated at the notorious "Angola" penitentiary in Louisiana and one of the founding members of the Social Justice Collaboration Quilts Project.