Akiera Charles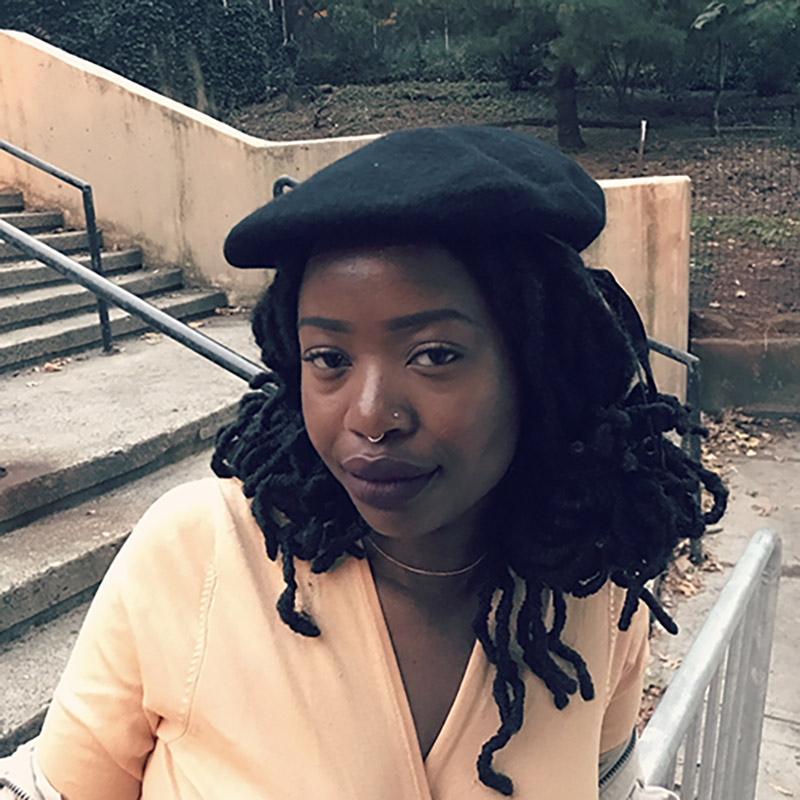 MS, Design and Urban Ecologies, Parsons School of Design
With responsibilities ranging from archiving users' testimonials to curating the JustFix.nyc's digital voice, Akiera brings a wide array of talents and perspectives to the Fellowship. She is a recent graduate of NYU's Gallatin School of Individualized Study and has a background that encompasses wellness, urban design, Afro-Futurism, and cultural programming. Given her commitment to re-imagining toxic landscapes, tenants' rights, and black spatial and temporal futures, Akiera intends to create more spaces for folks to organize and dream up liberating, spatial infrastructures. During her free time, she enjoys loving up on herself, plotting revolutions, and dancing soca.
What is the unmet social or environmental need you intend to address?
I'm interested in finding ways to address food deserts, bio-spatial politics, and housing and environmental displacement within urban and global geographies.
What most excites you about participating in the Impact Entrepreneurship Fellowship?
Having mentors and being part of a cohort, as well as becoming a more informed entrepreneur.