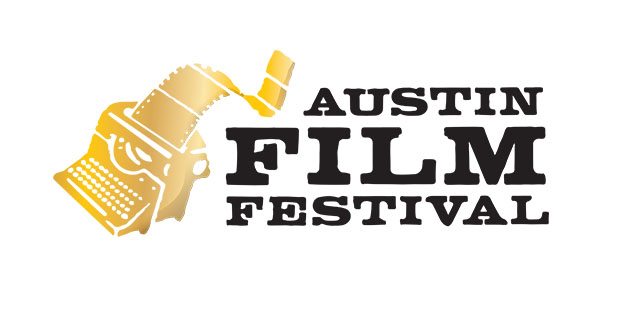 Call for Entries: Austin Film Festival 2020
Call for Entries: Austin Film Festival 2020
October 22-29, 2020
The AFF Film Competition is here to bring independent filmmakers and their films into the spotlight. Whether your dream is to sign a contract, land an agent, learn from an industry icon, or take home the coveted Bronze Typewriter Award or one of our Audience Awards, it's simple: you can't win if you don't enter.
Moviemaker Magazine once again named AFF one of the 50 Film Festivals Worth the Entry Fee! AFF is also proud to remain one of FilmFreeway's Top 100 Festivals.
AFF's Film Competition is here to ensure that compelling stories rise above and are given the recognition they deserve.
Most importantly, AFF's Narrative, Documentary, and Animated Short Jury Winners are qualify for consideration for an Academy Award®!
Invest in your career! The value for filmmakers at Austin Film Festival doesn't stop with our competitions.
Attendees of AFF's world famous Writers Conference get access to over 175 panels, roundtables, pitch sessions, and workshops, covering every nook and cranny of the art, craft, and business of storytelling through film, television, and digital platforms.
No velvet ropes, no VIP areas. In the words of Ed Solomon "there is no us and them" at AFF. Join AFF in demystifying the festival experience and instead participating in a one of a kind, world class event.
All entrants receive registration discounts regardless of programming status and we urge you to join us in Austin for this year's Austin Film Festival! Buy your badge now!
---
STUDENT DISCOUNTS
Students Can Save $10 off Film and Screenplay Entries by submitting and using the promo code: AFFSTUD20
INSTRUCTIONS AFTER SUBMITTING:
E-mail your proof of enrollment-in the form of an official transcript or a letter signed by a faculty on school letterhead to programming@austinfilmfestival.com for film submissions or screenplay@austinfilmfestival.com for script submissions, along with the film or script title and ID number found in the confirmation email.
---
2020 FILM COMPETITION DEADLINES