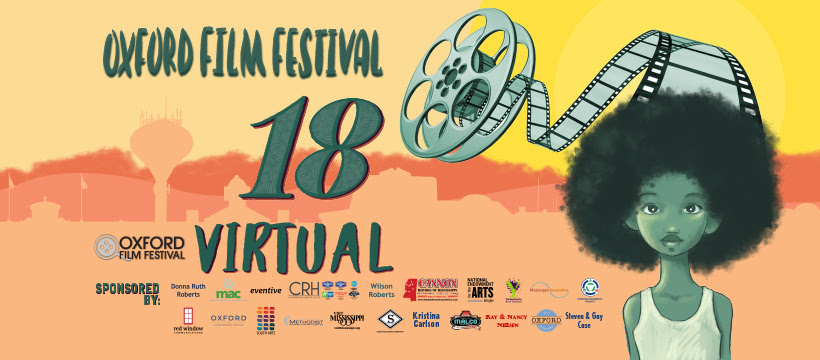 Join Oxford Film Festival This Weekend
WHAT IS UP TONIGHT:
 The Castle on Red Mountain live Q&A tonight at 5:30 pm. The Castle on Red Mountain is a documentary about a sculptor named Robert Mihaly who is returning to finish his biggest project to date: a whimsical 70-foot-high castle that he abandoned a decade earlier.
Waves, Birdie and Drought live Q&A at 6:30 pm. Drought: It's 1993 and North Carolina is experiencing a historic drought. Autistic teen Carl, fascinated by weather, predicts that a storm will soon hit nearby. His sister Sam crafts a plan to help him chase the storm, stealing their mother's ice cream truck to embark on a road trip about family, forgiveness, and following your dreams.
WHAT IS UP SATURDAY:
 Surviving Block Q&A (films only available on April 17) at 11 am. Drifting, Little Con Lili and Ronzo winner for Best Animation A Head Shorter.
Liberation Heroes presented by the Jewish Federation of Oxford Q&A  at 1 pm.

Heroic World War II veterans vividly share their liberation journeys, drawing parallels between the past and present. These powerful eyewitness accounts from Steven Spielberg's USC Shoah Foundation Visual History Archive®, share a cautionary tale and compelling reminder of what can happen when insidious hatred remains unchecked.

Mississippi short films

 rescheduled for Saturday at 2 pm. Mississippi filmmakers showcase their talents from documentary to animation to narrative and despite challenges in 2020, their stylings continued to grow and tell the story of Mississippi.

 Kind Of & Tahara

 Q&A at 3 pm takes us into nonbinary dating and in Tahara we experience a queer, coming-of-age drama set in Rochester, NY about an anxious teen girl who is manipulated into a romantic encounter with her best friend during the funeral service of their former Hebrew school classmate.
WHAT IS UP SUNDAY:
 Queer Representation panel supported by AGLIFF and OXFILM  is at 11 am but be sure to watch Nora Highland first! Tune in here.  Nora Highland follows the casting process of a notable gay character in an upcoming Broadway revival and explores the phenomenon of straight performers being lauded for their work in queer roles. Adapted from a play of the same name this is a damning look at how and why over 60 straight/cis actors have been Oscar-nominated for playing queer roles while only one queer actor has been Oscar-nominated for doing the same.
Bill Perry joins us at 2 pm for They Found Me: Vengeance  Q&A. The Nebulonians are an advanced alien species that have come to Earth to conquer and destroy all humans. Once assimilated into society, the X clones were meant to take over from the inside. Now they to fight for survival. And the clock is ticking, the end of the world could be at hand!
CAN'T GET ENOUGH?
WHO TO CONTACT
If you have any questions, don't hesitate to contact us via chat, email or phone. Our customer support staff is available April 1-30 from 9 a.m.–9 p.m. CDT. If you need assistance outside of these hours, send us an email and we will get back to you first thing in the morning.