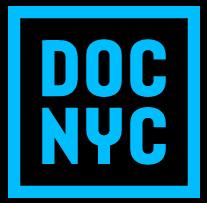 Apply for the DOC NYC X VC STORYTELLING INCUBATOR
The 2021 DOC NYC x VC Storytelling Incubator, a new initiative from DOC NYC and the Video Consortium, provides 15 emerging documentary filmmakers from underrepresented perspectives with hands-on creative consultation and professional guidance from established industry voices through a unique year-round mentorship program.
15 first-time documentary feature makers or video journalists from traditionally underrepresented perspectives will be paired with 15 documentary veterans who represent the diversity of the field. Mentors will provide feedback on the mentee's work-in-progress nonfiction film, offering year-round advice and insight on story, creative process, and funding and distribution potential over the course of six meetings, including one intensive meeting to take place during DOC NYC's annual November festival as well as a series of mentee group meetings. In addition to mentorship support, mentees will also receive free access to DOC NYC's year-round online program of educational events; discounted access to its 8-day professional conference, DOC NYC PRO, and waived submission fees to its Only In New York industry networking program for works-in-progress.