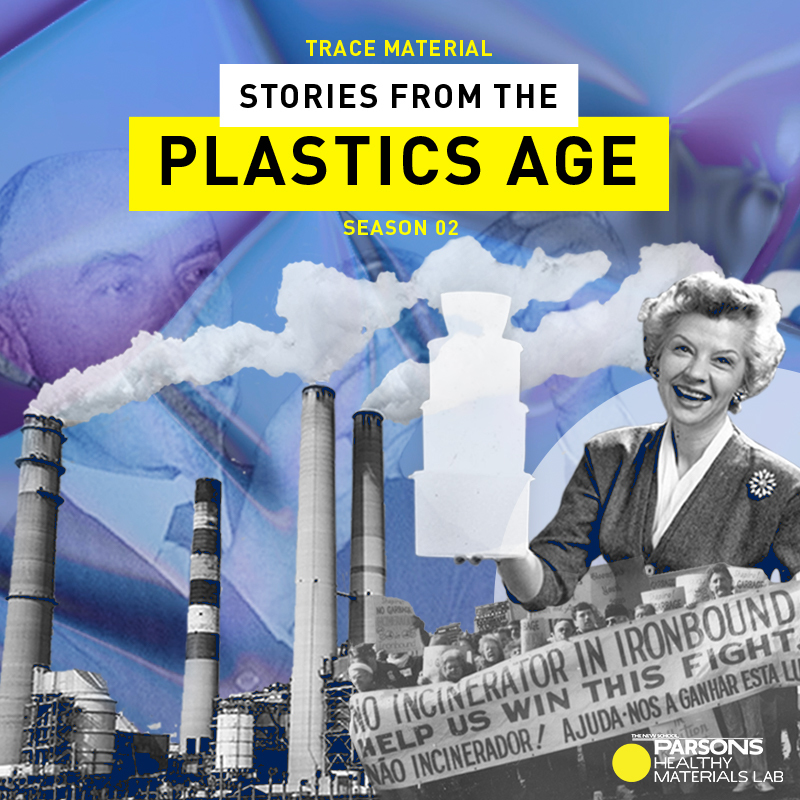 Olivia Hamilton, Media Studies '22, Serves as Research Assistant for Trace Material Podcast
Trace Material is a narrative podcast from Parsons Healthy Materials Lab at The New School that explores the intersection of our lives and the lives of the materials that surround us. Each season digs into a material you might find in your interior environment to discover what it can tell us about our history, our culture, and our bodies. 
This season, we're telling stories from the plastics age. How did we get here? We explore the living history of the wonder material, from Bakelite radios in the family room to Tupperware in the kitchen. We talk to politicians, lawyers fighting big business, and environmental justice advocates about how plastic has transformed our lives––for better and for worse.
Episodes will be released biweekly throughout the summer. Check out the podcast trailer here. Subscribe on Apple, Spotify, Stitcher, or anywhere you listen to podcasts.