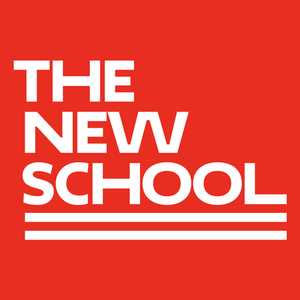 RA Position with SMS Faculty Michelle Materre
Graduate Research Assistant position available with School of Media Studies faculty Michelle Materre.
Michelle Materre's research involves deconstructing representations of women and people of color in the media around the globe with an emphasis on the African Diaspora and French speaking Caribbean. She also teaches the business of media, so must stay current with latest professional developments to be a resource for our students in their career pursuits.
The research assistant position for Academic year 2022-23 is even more vital this year, as she will be on sabbatical for Fall 2023 semester, researching and fundraising for her documentary film and text project "Consequences of the Trade: An African American Family's Ancestral Journey". This is her family's story but it is also every African American family's story. At this point in time, she has gathered research via online ancestry sites, family records, and interviews with family members; this work has allowed her to develop extensive documentation on family lineage. However, more detailed archival information must be collected and verified in site-specific locations. This personal family history will be situated within a broader, historical narrative about the continued economic impact of the legacy of slavery on the African American community and the diversity of the African diaspora in the United States of America.
She has also received two grants (Zolberg and Faculty Research Grant) that have deliverables over the summer and into fall. She will need a dedicated, skilled research assistant who is a self-starter, takes initiative and is a competent writer and grant researcher.
A student interested in the film business would benefit greatly from this position in several ways. With her work as a film curator and distribution consultant, they will be exposed to networking opportunities in the industry, as well as the opportunity to liaise with filmmakers, screen and analyze independent films and support the Creatively Speaking Film Series events, now celebrating its 26thyear.
In addition, students interested in fundraising and proposal writing will become intricately involved in the process of researching grants, submitting proposals — the entire process of raising funds for an independent documentary film production.
Students interested in this opportunity should contact: MaterreM@newschool.edu