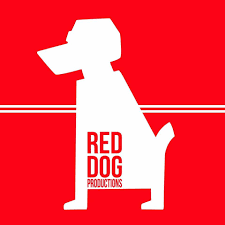 Job Opportunity with Red Dog Productions
The School of Media Studies is currently filling vacancies for production crews working at our Red Dog Productions. The assignments include University-wide live events, covering symposia and panel discussions hosted at the Auditoriums as well as documenting conferences, exhibitions, social receptions, concerts and lectures.
Basic skill sets are required within areas of expertise detailed below. Red Dog Productions will train individuals and they will work alongside producers and faculty advisors to create professional quality, original content that can be added to your career portfolio and resumes, while gaining professional experience. We have multiple vacancies in the following categories apply now to be part of the talent pool:
Field Producer: Full command of the production process end-to-end, willing to be the face of Red Dog Productions in the field, interviewing faculty, sponsors and students. Able to troubleshoot and highly organized. Diligent at taking detailed shoot notes and maintaining flexibility in the face of changing priorities on the day of the shoot. Ability to shoot HD video an added bonus.
Video Cameraperson: Experience with shooting HD video and setting up equipment including tripod, mics and lighting. Familiarity with DSLRs and/or Panasonic HMC 150s a big plus. Comfortable with run and gun ENG style shoots as well as getting b-roll coverage of events and more staged shots of panels and interviews.
Photographer: Still photography, conversant with Cannon DSLRs. Comfortable using different filters, lenses and lights.
Audio Person: Experience capturing clean audio using mixers, audio recorders, wireless lavaliere and boom mics. Protools experience a plus.
Lighting: Familiar with 3 point lighting set ups as well as working with handheld lights (sunguns) for interviews. Able to set-up good lighting for interview shoots and panel discussion.
Assistant Editor: Transcoding and ingesting raw footage. Breaking footage into clips, sending audio out for transcription, storing footage in appropriate parts of asset management and archiving finalized projects. Compressing and uploading to Youtube.
Editor: Full conversant with Avid and/or Final Cut Pro, comfortable with tapeless workflow, compressing files and uploading to the web. Knowledge of After Effects and Adobe Creative Cloud a plus. Able to color correct, do audio edits and create graphics and effects. "You must be a current continuing FT active student to apply for the position."
Applications to be submitted here.