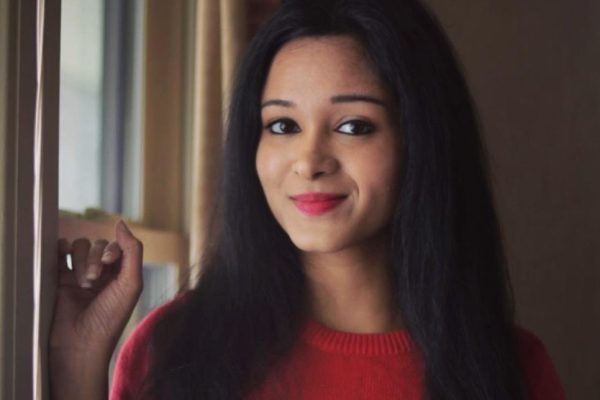 Alum Priya Ramakrishnan, MS Media Management '17 Joins Meta
Being a passionate media and creative content enthusiast right from the young age of 16, Priya Ramakrishnan, MS Media Management Alum 17' talks about how the 2-year Masters programme and other internships that came along the journey sharpened her unique skills and landed her an opportunity to join Meta (formerly known as Facebook) as the Manager for Performance Media & Marketing in New York City.
Having pursued a Bachelors of Science degree in Visual communication and Electronic Media back in India that laid the foundation for her media aspirations, Priya always knew that she had to continue embarking on a more competitive journey in this field to really make her mark. That took her to Singapore to finish her second media degree in Mass communication at MDIS where she had the opportunity to gain a holistic practical understanding of all media and advertising related aspects with cutting-edge exposure. But she knew there was more to all of it. In order to eventually emerge as a thought leader among other media enthusiasts within this dynamic space, Priya knew there was no better place than the media and communications hub of the world – New York City – to set her footprint. "I wanted a rich platform to hone my niche competency in the field of media and creative communications and also gain a solid hands-on experience learning from and growing with some of the best artistic minds from across the globe. That mindset brought me here to The New School," says Priya.
Being bestowed with an opportunity to tap into industry best practices across both traditional as well as digital media platforms including radio, print, television, social, gaming, music and advertising, Priya was not only able to gain a holistic perspective around the intricacies of media marketing and data-driven technology but also contribute adequately through her ad-hoc creative projects with RUFF CUTS, Red Dog Productions and The New School's Marketing Communications department, as well as a number of part-time internships that she took advantage of during her tenure. "The innumerous case studies and branding projects I was involved in as part of my coursework along with my final capstone project and a summer internship at Time Warner Inc. all helped me prepare for the real world," quips Priya.
Contently, a Manhattan-based content marketing firm tapped into Priya during her second year where her internship in Content strategy then transitioned into a part-time job. Her creative energy was unleashed through her first-hand exposure dealing with clients across multiple verticals including finance, healthcare, entertainment and music to name a few. "The scrappy startup culture really provided me with the impetus to grow my subject matter expertise from the get go and I started to see the confidence in me suddenly increase multifold," says Priya.
Into a year of experience working as well as consulting for brands big and small, Priya was offered the golden ticket to join Twitter NYC as a paid media specialist with their Global Business Marketing team. A collaborative culture and a highly hybrid cross-functional working environment at Twitter paved the way for Priya to explore unmatched creative opportunities for the business from a unique global standpoint. During her role, she was an integral part of multiple flagship initiatives including fabricating the media strategy for Twitter's marketing website as well as Twitter Flight School. "My role at Twitter was a turning point in my professional career. No two days were the same for me in my job and there were profound learnings right from Day 0. The highly innovative and creatively challenging projects I took up really rekindled my passion towards the field of digital media and I knew I was in the right place doing the right thing," says Priya.
After Twitter, Priya then made the bold move to the advertising agency side and joined GroupM, the world's leading media investment company responsible for more than $50B in annual media investment through agencies like Mindshare, MediaCom, Wavemaker, Essence and m/SIX. At GroupM's headquarters in New York City, Priya was leading the paid social media marketing strategy for Mediacom's largest tech client, Dell Technologies, across their consumer, small business and gaming verticals. Through her data-oriented research, purpose-driven storytelling and a people-centric approach, Priya was able to ensure client success during Dell's key seasonality periods of Black Friday Cyber Monday and Holiday, while also mentoring, growing and creating meaningful impact to her reporting line through her astute leadership. "The agency life taught me how to challenge the status quo with a solutions-oriented mindset and apply the right tools, frameworks and processes to impact a business's bottomline," adds Priya.
After a 2.5 year stint at GroupM, Priya then had the perfect segue to her creative endeavor when she joined Meta (parent company of Facebook) in October 2021 as the Performance Media & Marketing Manager for their Augmented Reality division. Meta builds technologies that help people connect, find communities, and grow businesses through their Family of Apps including Facebook, Instagram, Messenger and WhatsApp. "My enriching experiences working with startups, agencies and brands alike exponentially augmented my understanding of the ever-evolving and highly dynamic media landscape, and I'm now looking forward to advancing my career with this exciting opportunity at Facebook," signs off Priya.
Apart from her full-time role at Facebook NY, Priya also does freelance social media consulting, event management and content writing in her spare time. You can connect with Priya on LinkedIn: https://www.linkedin.com/in/priyamvadharamakrishnan/