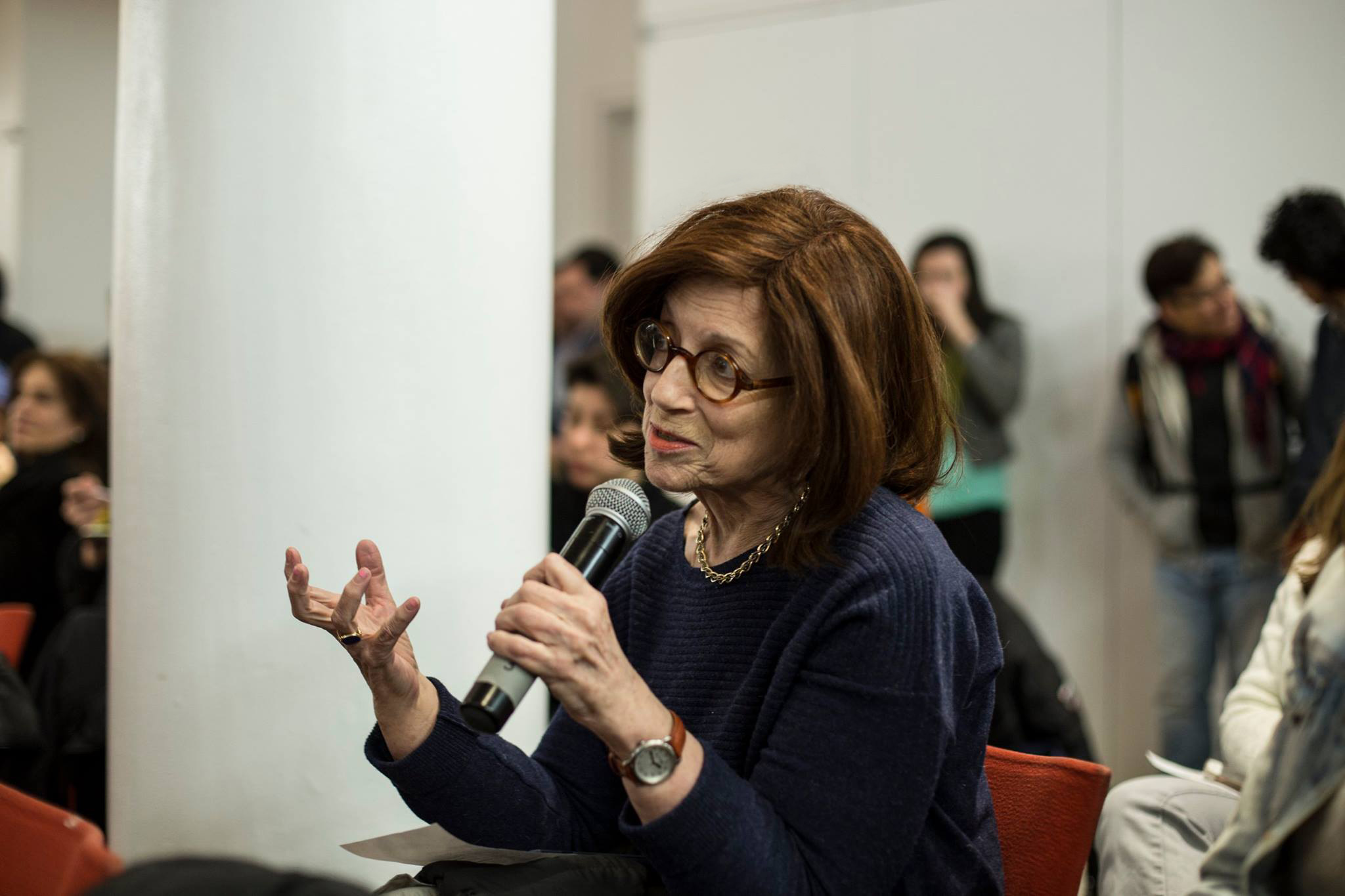 Deanna Kamiel Fellowship
This special fellowship honors the legacy of Deanna Kamiel through a scholarship program that benefits students with financial needs in the Documentary Studies Certificate program.
Deanna Kamiel was an esteemed director, producer and a member of Media Studies' faculty since 1992. She served as the Director of the Graduate Certificate in Documentary Studies Program between 2012 and 2018 and is remembered as an exceptional mentor and colleague, helping generations of young filmmakers find their voice as filmmakers and pursue successful careers in documentary media production. Before coming to The New School, Deanna was a faculty member in the Film Program at Purchase College, SUNY, where she taught four documentary production courses per year and advised, interviewed, and selected candidates for the program. Born in Canada, Kamiel began her career in documentary working for the CBC in Toronto, part of a new generation of filmmakers investigating race, sex, and class. She moved on to the local PBS affiliate in Minneapolis, MN, and has continued her efforts at Channel Thirteen/WNET as an independent producer for Emmy-winning programs like Egg and City Arts. She worked to develop a documentary titled Word on the Street, which focused on the historical and cultural roles of open-air kiosks and newsstands. Her work—including Nuclear Outpost, Boys with Bats, and Maggie and the Men of Minnesota—had won awards from the Tokyo Video Festival (first prize), Chicago Film Festival, International Public Television Festival, National Film Board of Canada, the Museum of Modern Art, and the Northwest Broadcast News Association. Kamiel had been a guest at the Flaherty Film Seminar and received a Guggenheim Fellowship and numerous grants for her work. She also produced an independent documentary about the remarkable 2004 presidential run of Howard Dean. Most recently she collaborated on a faculty grant project with students titled Refugee Stories.
The School of Media Studies alumni, students, faculty and friends gathered at a Tribute To Deanna Kamiel on Sept 21, 2018 honoring her life and work. At the event, our current Director of the Documentary Studies Program, Amir Husak, announced that the Tribute also marks the beginning of the Deanna Kamiel Fellowship for Documentary Studies, a scholarship fund to benefit students' financial needs in the Documentary Studies Program. We thank the Kamiel family for creating this fund. If you would like to contribute or share this with someone who would like to contribute, please visit: give.newschool.edu/kamiel. The fellowship will be available beginning Fall 2020.
Please note that a photo Book of Remembrance can be viewed here. Thank you for sharing in the legacy of Deanna Kamiel!