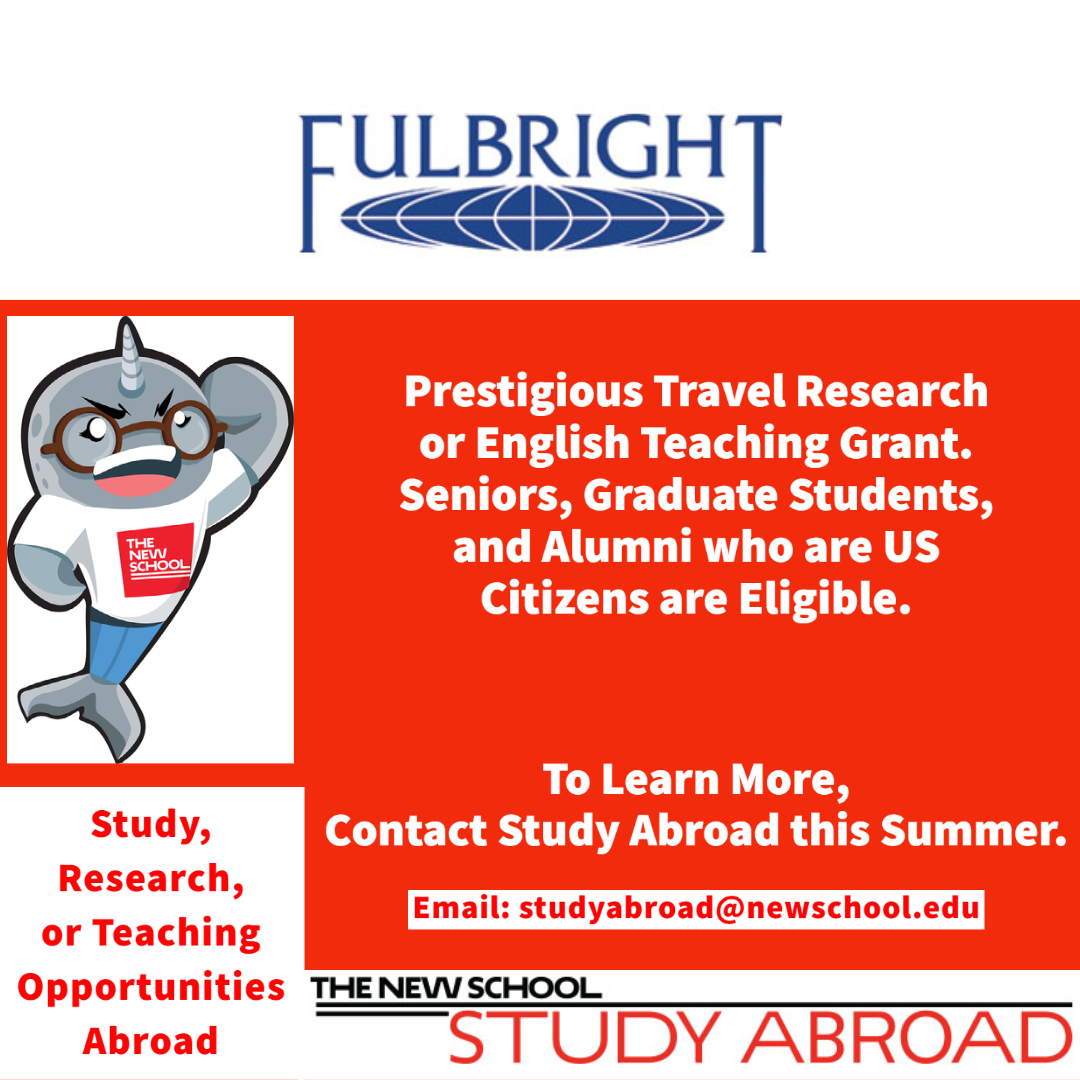 Fulbright Program
Led by the U.S. government in partnership with more than 160 countries worldwide, the Fulbright Program offers international educational and cultural exchange programs enabling passionate and accomplished students, scholars, artists, teachers, and professionals of all backgrounds to study, teach, or pursue important research and professional projects.
The New School is proud to host Fulbright international students and scholars on campus each year and sends domestic New School students and scholars abroad for their international education pursuits!
Get in touch with us to learn more about this amazing opportunity!