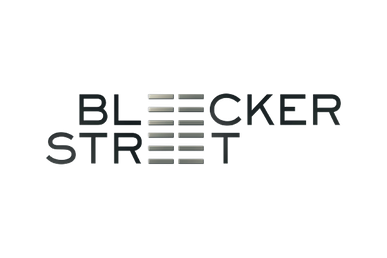 Bleecker Street Media BIPOC Mentorship Program 2022-2023
Mission: The employees of Bleecker Street seek to make a long term commitment to diversity in the film industry by doing our part to address two of the biggest barriers to entry – connection and education – through the implementation of a mentorship program initiative for BIPOC students interested in working in film distribution (ie acquisitions, marketing, delivery, and distribution). Through this program, we hope to provide an opportunity for participants to get advice, resources, connections, and industry knowledge that they might otherwise not have access to, in order to help facilitate a career in film distribution.
About Bleecker Street: Bleecker Street is an independent film distribution company dedicated to releasing smart and inviting entertainment. Recent releases include INFINITE STORM, MASS, I'M YOUR MAN, and MONTANA STORY. Upcoming releases include MR. MALCOLM'S LIST (Jul. 1), A LOVE SONG (Jul. 29), SUMMERING (Aug. 12), and BREAKING (Aug. 26).

Goals of the program:
● Education: Participants will receive access to educational materials and industry expertise from Bleecker Street staff at all levels – entry to senior professionals.
● Career Development: Mentees will be given guidance on applying to jobs, interviewing, building materials (cover letters, resumes, portfolios, etc), as well as industry-specific advice for careers in film distribution.
● Access/connection: Mentees will have the opportunity to build relationships with professionals in the industry and to make one-on-one connections with employees at Bleecker Street who can help them connect the dots beyond our company if needed.

Program Details:
We will begin in September and run through the full academic year (May 2023). The program will consist primarily of one on one meetings with mentees and their mentors (1 hour per month), as well as several group events and projects throughout the program. Each selected mentee will be assigned to one staff member who will be their primary point of contact at Bleecker Street and fulfill the role of professional mentor for the duration of the program. In addition to providing guidance & education where possible, this mentor will be committed to being an advocate for their mentee both within the company and beyond. They will facilitate connections based on their mentee's interests and career goals. Every senior member of the Bleecker Street team (including the CEO) has committed to at least one one-on-one meeting with every participant of this program, so it is of utmost importance that mentee participants are committed to making the most of these meetings and respecting the time and commitment of these senior level employees. The program will culminate in a voluntary keystone project, in which mentees can use what they've learned over the year to create a presentation for a panel of Bleecker staff.

Required Qualifications for Participants:
● Must be BIPOC, 18+, with career aspirations within film marketing and/or distribution
● Commitment to respecting mentors' time, fulfilling the program in its entirety, and maintaining consistent communication and monthly meetings, barring any unforeseen special circumstances
● Must be based in or around New York City

Submit your responses to this application by JULY 17TH, 2022 at 11:59PM EST, to be considered for this program.
Any questions? Email mentorshipinfo@bleeckerstreetmedia.com