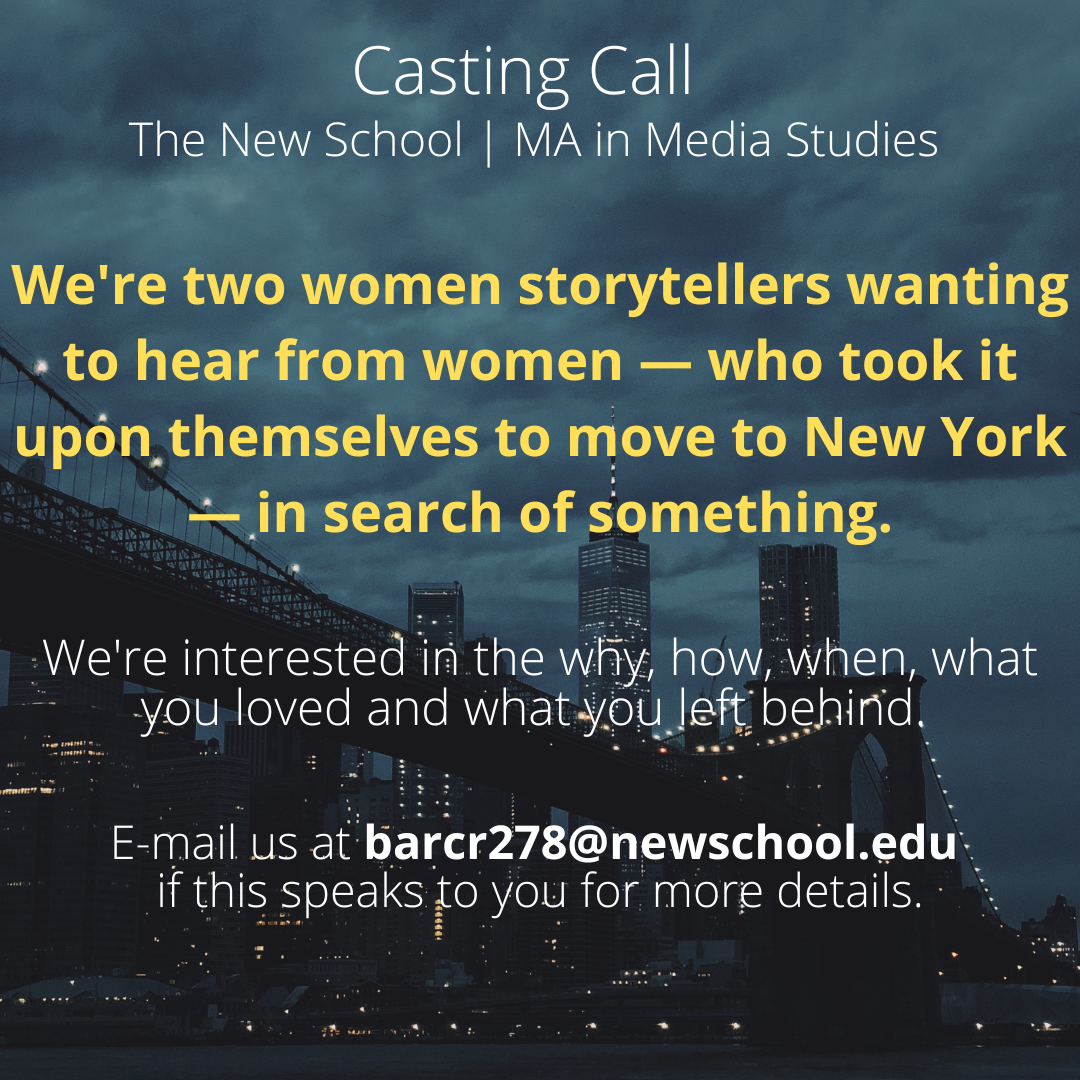 CASTING CALL for 'Women in New York'
Two women storytellers are working on a docufiction short film and want to hear from women — who took it upon themselves to move to New York — in search of something. We're hoping to portray the relationship that you have as a woman & an artist with New York. As well as your initial journey with the city.
See our casting call below:
'Women in New York' is a piece that follows the stories of those identifying as women from different parts of the world from diverse backgrounds who have moved to New York, how they found & lost themselves in the city. We're interested in the why, how, when, what they love and what they left behind.
We're curious about the small details that make up their lives and how women are moved and changed by the city itself, as well as painting New York as a character in the film.
The piece is not only a biography, but a love-letter to women.
Email barcr278@newschool.edu for more details!