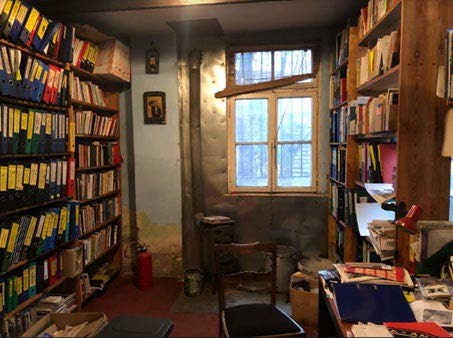 PUBLIC LECTURE: Feminist Archives: (Anarcho)feminist Zines in Post-1989 Poland
Barbara Dynda (Visiting Scholar, University of Warsaw)
September 21, 2022, 2-3:30pm
Johnson/Kaplan 66 West 12th, Room 518
This talk will also be streamed as a seminar via zoom, please email sextechlab@newschool.edu to register.
Presented by The SexTech Lab in The Schools of Public Engagement, this meeting will be devoted to (anarcho)feminist zines distributed in Poland after 1989. During the lecture, visiting scholar BARBARA DYNDA will discuss the archival queries held in Polish grassroots libraries and situated in feminist and queer non-governmental organizations and anarchist cultural centers. Focusing on the activist personal archives, Barbara will refer to interviews conducted in the field of oral history with feminist collectives and individual authors creating zines. Examining the transnational and intersectional contexts, the talk will concentrate on two relevant political and cultural themes accompanying the (anarcho)feminist zine culture in post-socialist Poland. First, activism for reproductive rights initiated by zines during the Polish political transformation is addressed. It is argued that the pro-choice visual symbolism and self-help abortion politics discussed in underground feminist publications from the '90s continue in the activist traditions of contemporary feminists. Secondly, the concepts of sexual and gender citizenship emerging in feminist, lesbian, and queer zines in the 1990s and early 2000s is discussed. By focusing on local and transnational underground publications distributed in Poland, Barbara accents the complexity of identities, networks and discourses emerging in grassroots feminist communities during the initial period after the collapse of People's Republic of Poland. The presentation of these political and cultural issues allows a discussion of the activism that emerged around post-1989 feminist zines. To this end, the talk also emphasizes the emancipatory dimension of (anarcho)feminist zine culture in the fight for queer rights and the defense of abortion in post-socialist Poland.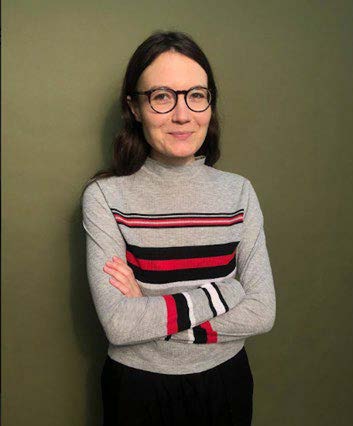 About the presenter: Barbara Dynda is a doctoral candidate at the Institute of Polish Culture at the University of Warsaw, a member of the Section for Contemporary Culture. Graduate from the College of Inter-Area Individual Studies in the Humanities and Social Sciences at the University of Warsaw. Author of publications, among others, in Humanist Review Journal, Kohl: A Journal for Body and Gender Research, View.
Theories and Practices of Visual Culture, Avant-garde/Revisions Series, and in collective monographs. Currently working as a principle investigator on a three-year research grant funded by the National Science Center in Poland entitled Grassroots Feminism in the Transformation and Post-transformation Poland. An Analysis of Discourses, Practices and Identities Represented in the Polish Feminist Zines After 1989. She is visiting NYC and The SexTech Lab: Sept 11 – 24.