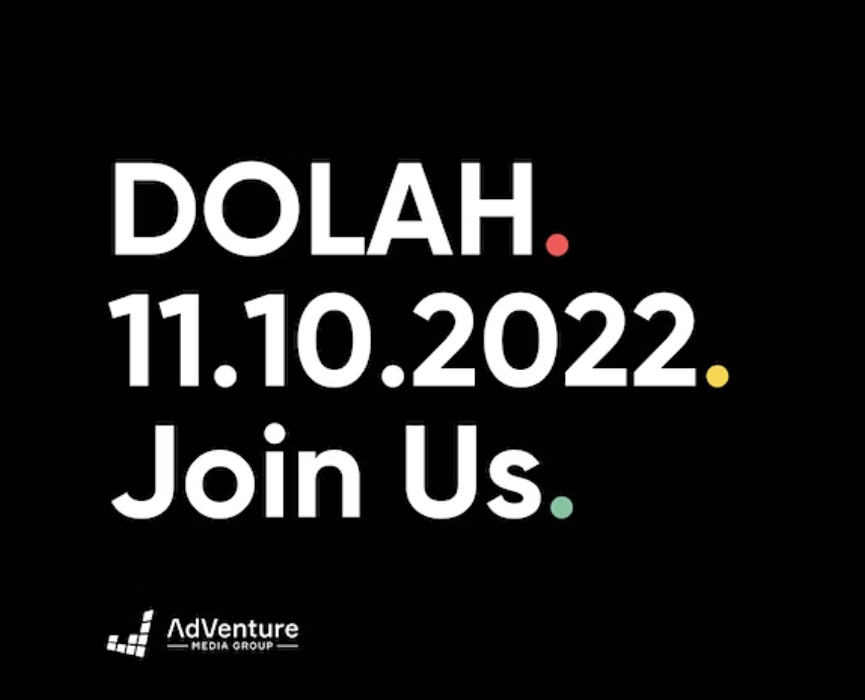 AdVenture Media Group Presents DOLAH 2022
AdVenture Media Group presents Day of Learning and Happiness (DOLAH) 2022 on November 10 at the Mezzanine in Manhattan. Students and faculty interested in attending in-person or virtually, use the code UNI2022 at checkout for free tickets.
Attendees have the opportunity to mingle with and hear from an all-star line-up of speakers including David Sable (former global CEO of Young & Rubicam), Patrick Gilbert (author of "Join or Die: Digital Advertising in the Age of Automation," named one of the best digital marketing books in 2021), and members of the executive team at AdVenture Media—one of NY's hottest performance agencies.
Organized by AdVenture: The agency chosen by Google, to train Google, at Google. Their clients include AMC Networks, Asurion, Corning, Forbes Magazine, Sports Illustrated, and hundreds more.