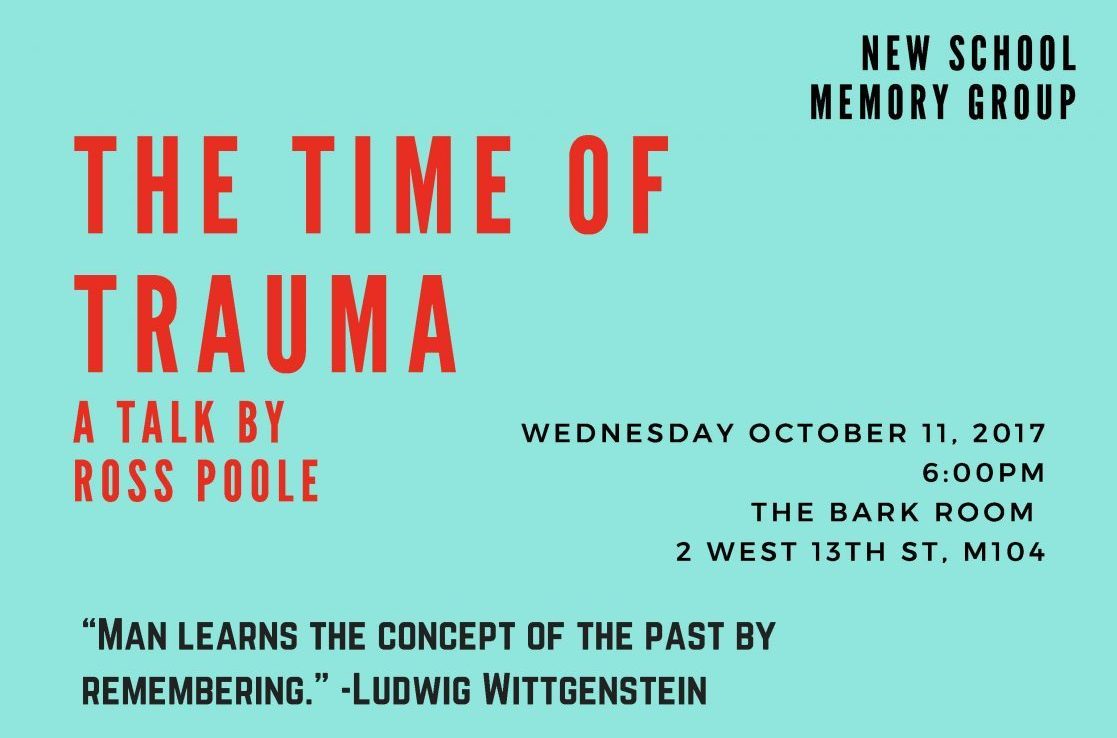 The Time of Trauma – Faculty Talk by Ross Poole
"The Time of Trauma" was a faculty talk delivered by professor Ross Poole on October 11th, 2017 and in celebration of the Memory Studies Group's ten years of scholarship. Poole is the author of Morality and Modernity (Routledge, 1991), Nation and Identity (Routledge, 1991), and many articles and book chapters. More recent work includes "Two Ghosts and an Angel," Constellations 16(1) (2009) and "Misremembering the Holocaust: Universal Symbol, Nationalist Icon, or Moral Kitsch?" in Memory and the Future, ed. Amy Sodaro et al (Palgrave Macmillan, 2011).
In the talk Poole postulated that in intense forms of trauma, a past event is (re–)experienced as if it were present. This contrasts with non-traumatic ("normal") memory, in which an event is (re–)experienced as past. What is present in non-traumatic memory and absent in traumatic memory (or vice versa) that explains this difference? Poole suggested that an answer to this question will help explain the relationship between normal memory and our understanding of time. It will also cast light both on the deeply problematic nature of traumatic memory and on its seductiveness. Poole made some skeptical remarks about the enthusiasm for trauma in recent theory.