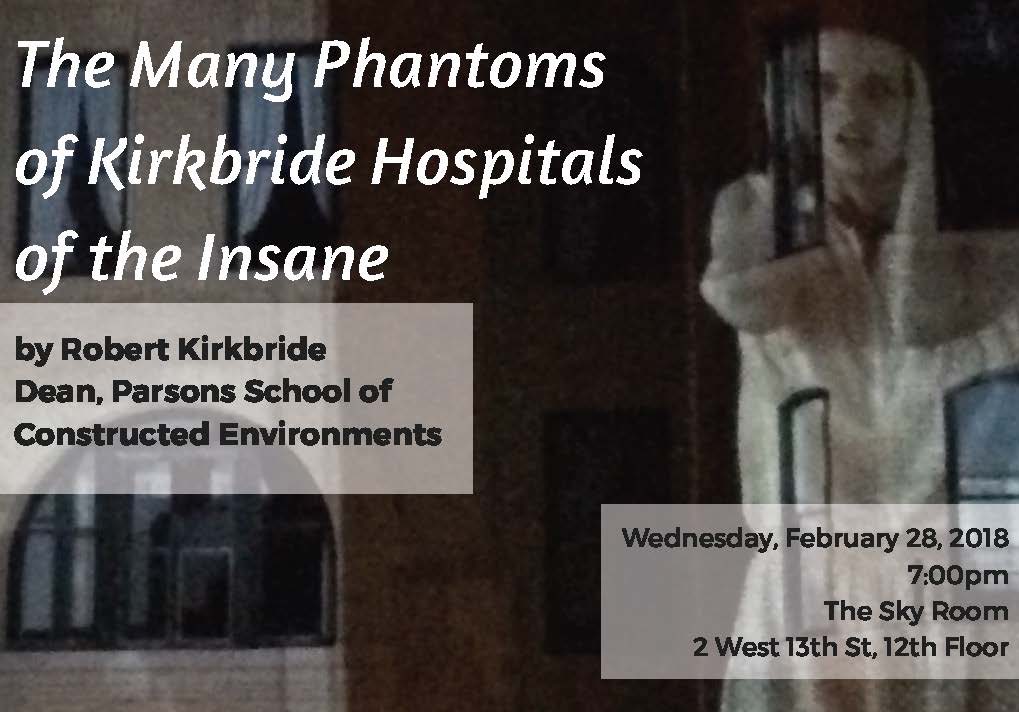 The Many Phantoms of Kirkbride Hospitals of the Insane – Faculty Talk by Robert Kirkbride
"The Many Phantoms of Kirkbride Hospitals of the Insane" was a faculty talk delivered by Robert Kirkbride, Dean of Parsons' School of Constructed Environments and Professor of Architecture and Product Design, on February 28th, 2018.
How many ghosts can haunt a building at once? When the building at question is one of the 35 remaining Kirkbride Hospitals for the Insane, which share the burden of a troubled and tragic past, the answer is not simple. There are many ghosts, of various sorts. Despite the noble intent of their creators and generosity of their designs, the asylums often devolved into horrifying dystopias, and given their stigmatizing histories, they are easy targets for demolition. Yet there is a passionate and growing network of preservationists, urban explorers and paranormalists committed to preserving the Kirkbride Hospitals. In this talk, Dr. Kirkbride underscored the importance of decoupling the physical asylums from their phantoms to promote adaptive reuse rather than repressive and wasteful erasure. He also exemplified how it is possible to resuscitate these remarkable structures, which offer tangible lessons of architectural know-how, sustainability and embodied energy.