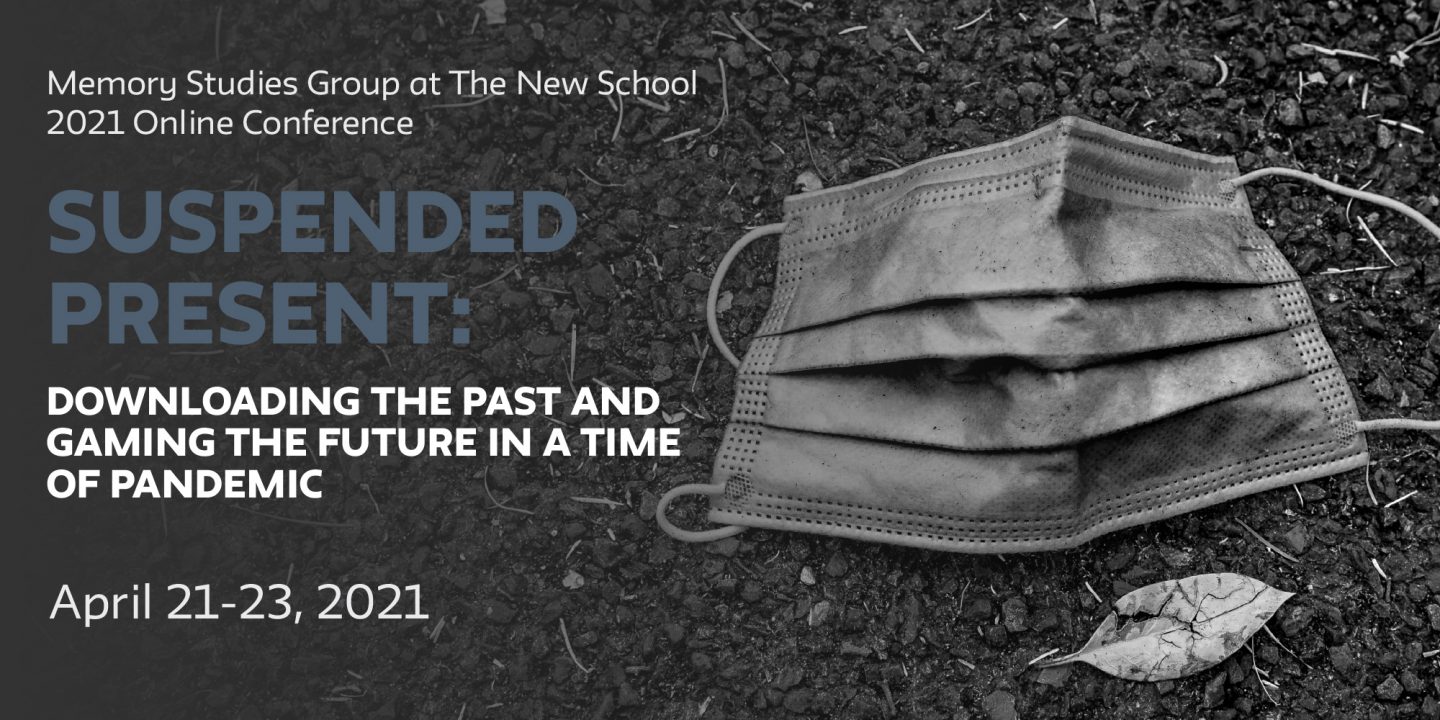 ONLINE CONFERENCE | Suspended Present: Downloading the Past and Gaming the Future in a Time of Pandemic
The Memory Studies Group at the New School is hosting its annual conference on April 21 – 23, 2021. This is the group's seventh annual international conference since its founding in 2007 by advanced doctoral-level students at the New School for Social Research (NSSR) — see our past conferences here.
This year's keynote speakers include Marci Shore, Associate Professor of History at Yale University; Hana Cervinkova, Professor of Anthropology at Maynooth University; and Juliet Golden, Director of the Central Europe Center at Syracuse University.
To look at the full schedule and list of participants and register for the conference, please go to the Public Programs website!