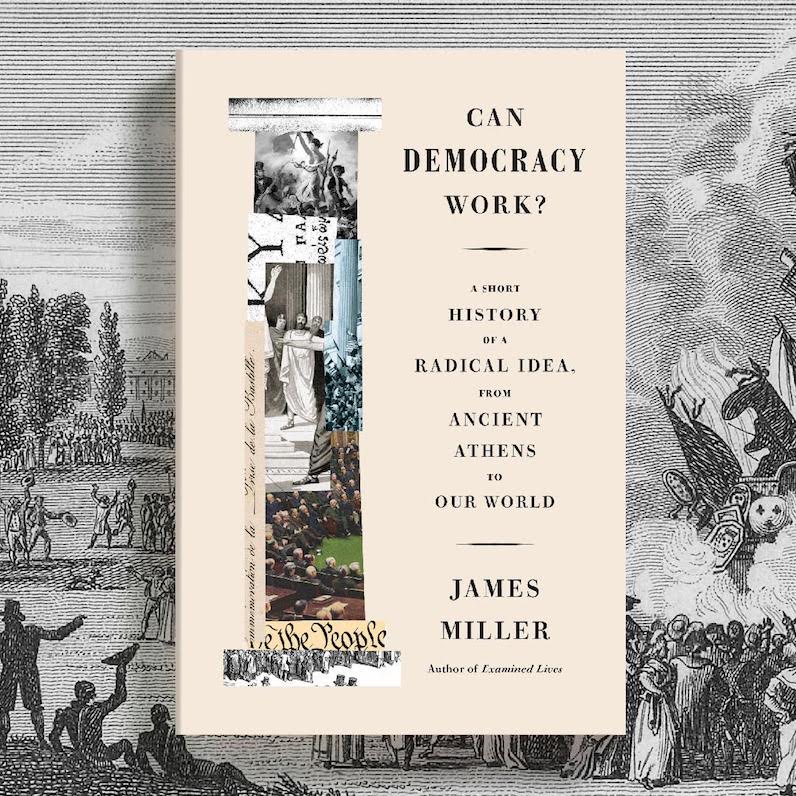 James Miller, Faculty Director of CPCJ, Chronicles the History of Democracy
How can both the United States and the Democratic People's Republic of Korea say they're democracies? Is the political turmoil we're currently experiencing an anomaly? These are just a few of the questions addressed in a new book, Can Democracy Work? A Short History of a Radical Idea, from Ancient Athens to Our World, by James Miller, professor of liberal studies and politics and faculty director of the Creative Publishing and Critical Journalism program at The New School for Social Research.
The theme of the book was something Miller had avoided exploring, but while teaching in Poland four years ago in The New School's Democracy & Diversity Institute, he witnessed political changes as a right-wing party started making notable gains. On subsequent trips, he observed the rise of a neo-fascist movement in Germany and the election of a right-wing government in Denmark. And back in the United States, he saw Donald Trump enter the Republican primary.
"My agent, Rafe Sagalyn, really thought that I could and should write a book on democracy and its history, and I kept expressing skepticism," says Miller. "I was also approached by a former student, Astra Taylor, MA Liberal Studies '03, after she had started filming her documentary What Is Democracy? She told me to stop stalling and start writing, as she wanted a short history of democracy to exist, and she knew that there was nothing similar available in English."
During the past few years, the Far Right in the United States has gained momentum, prompting activist campaigns from those on the left like Occupy Wall Street, Black Lives Matter, and #MeToo. While this instability may feel unsettling, Miller argues that it is just another facet of democracy.
"The book argues that ongoing revolts, uprisings and protests are crucial to maintaining a modern democracy; they are its heart and soul. Letting ordinary people determine their shared fate together — democracy in a real sense — is really hard in practice," he says. "However, the difficulties in achieving a more perfect form of self-rule shouldn't lead to demoralization, as we still don't know everything that ordinary people are capable of in a society premised on the proposition that all men are created equal, as that proposition is often still honored in the breach."
The New School will celebrate the publication of Miller's new book with an event called Democracy in Question: Socialism and Liberalism in the Age of Trump on October 10, 2018.