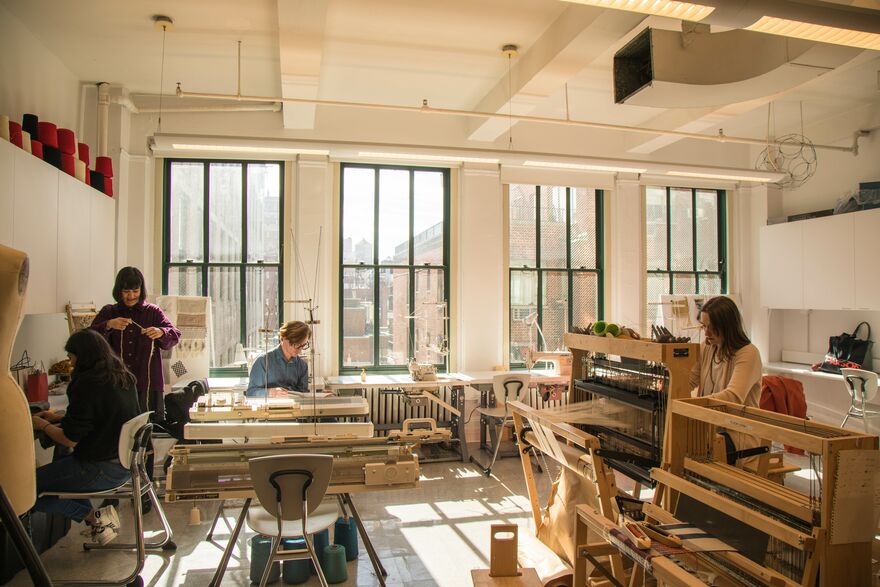 Parsons School of Design Named Best Art and Design School in the Country
For the second year in a row, QS World University Rankings has named The New School's Parsons School of Design the top art and design school in the United States. Internationally, Parsons is #3 on the list of prestigious schools which also includes the Royal College of Art and University of the Arts London in the U.K., and RISD and MIT in the U.S., among others.

"I am thrilled that our community at Parsons has been recognized by QS for our commitment to providing a world-class educational experience," said Joel Towers, Executive Dean of Parsons. "This recognition is a reflection of our integration within The New School, enabling deep cross-disciplinary collaboration among design, the humanities, and social research. It speaks to our exceptional students, highly successful alumni, dedicated staff, and visionary faculty, who are deeply engaged in developing our curriculum, launching new programs, and advancing research and scholarship in art and design."  

Since its founding in 1896, Parsons has grown into one of the most highly regarded art and design schools in the world. Alumni are featured regularly in Forbes' 30 under 30 list, and research labs like the Healthy Materials Lab are engaged with industry partners on funded projects to create positive social change. Recent years have seen transformations to Parsons' campus spaces, including the creation of the Making Center and the renovation of studios to encourage interdisciplinary collaboration across students and faculty.
Parsons also continues to add new programs that help students prepare for a design career in the 21st century, including the recently launched MFA in Textiles, MPS in Communication Design, and a new MPS in Fashion Management, which recently hosted a full day of panel discussions with industry leaders in advance of the program's launch this fall.