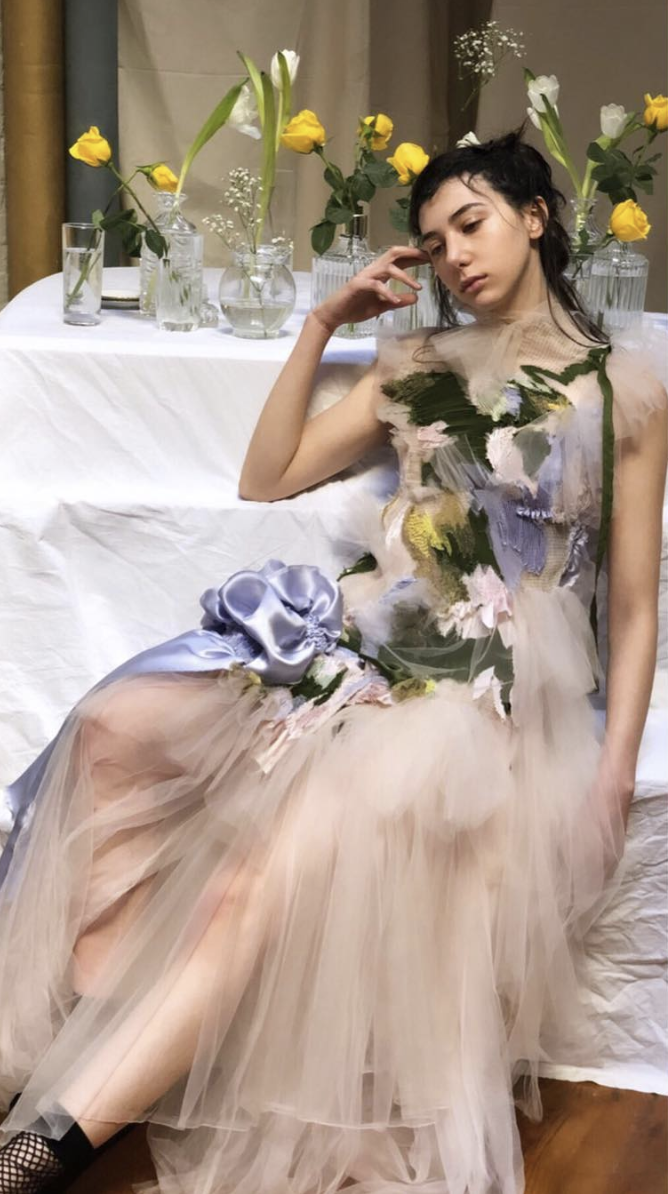 Caroline Hu, MFA Fashion Design and Society '17, Wins Inaugural Business of Fashion China Prize
Henri Matisse painted "Woman Reading" in 1894, and is credited as the painter's breakthrough piece. More than 100 years later, the painting is still just as relevant, most recently serving as the inspiration for the debut collection from Caroline Hu, MFA Fashion Design and Society '17.

Hu was recently named to the shortlist for two of the fashion industry's biggest prizes for emerging designers–the LVMH Prize, and the Business of Fashion (BoF) China Prize.

Now, Hu has been named the winner of the inaugural edition of the BoF China Prize. She will receive $100,000, the opportunity to present her collection during London Fashion Week in September, and mentorship from the extended BoF network from companies including Lane Crawford, OTB and Reebok.

Speaking with BoF after winning, Hu noted that she plans to invest in a team to help her produce more pieces, and possibly produce couture designs.

"I'm really happy…I'm really surprised by the result," she said. "I really need the financial support though! I have more confidence to build up my brand now."
Hu has always been committed to her craft, and has been persistent in finding her identity as a designer, according to Shelley Fox, director of the MFA Fashion Design and Society program.
"Her ability to translate fabrics visually comes from something intrinsic to her love of painting and her techniques are her own – she had to learn to build the clothes as she developed her fabrications – it is couture at its purest," Fox noted. "It's refreshing to see a designer with this kind of work being recognized with this prize because the culture of fashion is has become so hyper-speed and she is attempting to claim back time that designers so badly need. Her very process is in opposition to the immediacy of the fashion culture we have become to accept as normal."