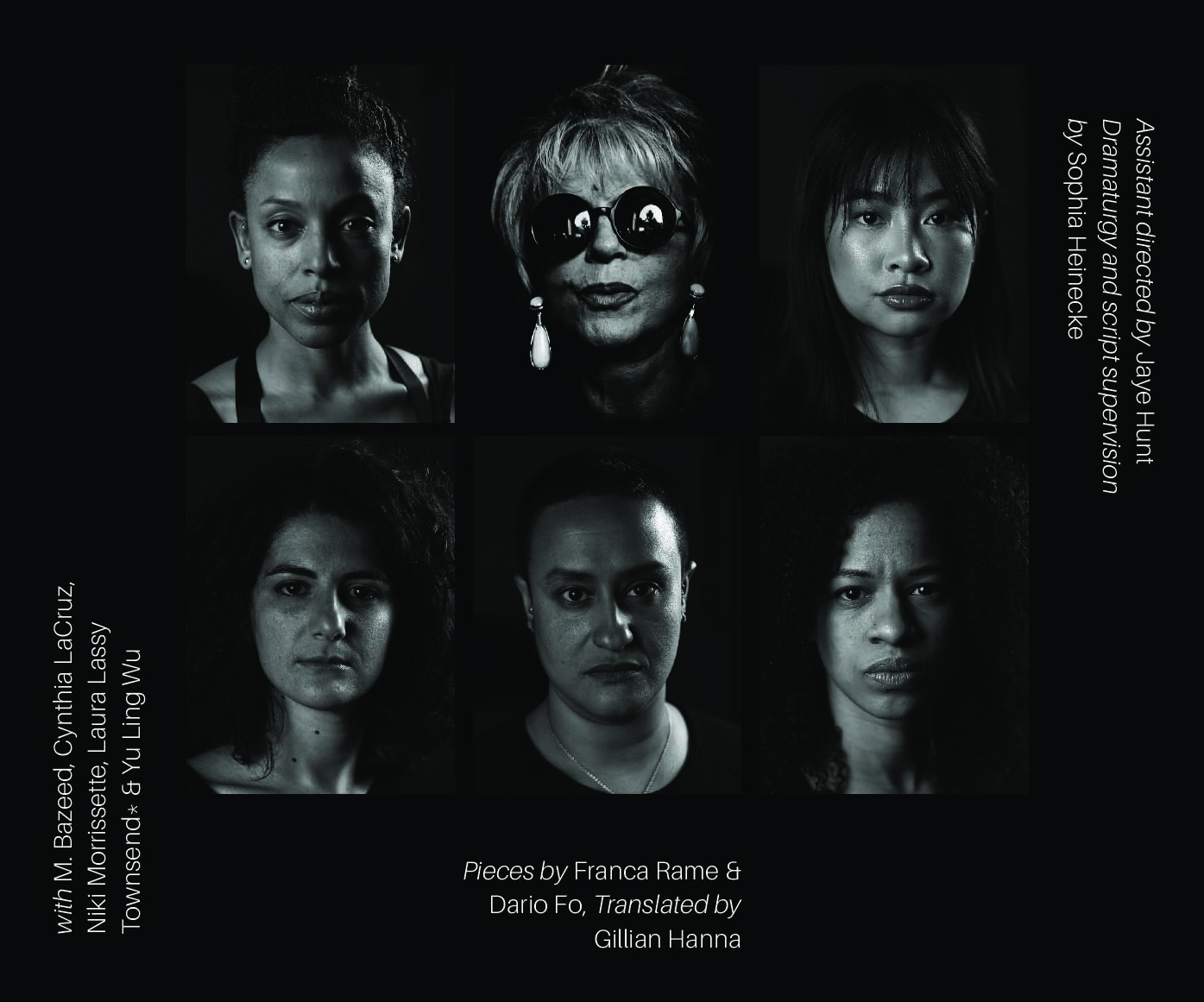 Life After Lang: Faculty and Student Relationships Extend Beyond the Classroom
"No, no, please…please…keep still…not like that, I can't breathe. Wait…Yes! Of course I like making love, but I'd like a bit more…well, I don't know how to put it…you're squashing me flat…Get off me…Stop that!"

Performance as an apparatus for social engagement continues to emerge as a central focus in the works of Eugene Lang College of Liberal Arts faculty, students and alumni. One of the latest questions explored across these works is 'how can stage performances shift the paradigm of gender roles in everyday lived experiences?'

THE FRANCA RAME PROJECT, directed and designed by Zishan Ugurlu, Associate Professor of Theater at Lang, taunts the notion of womanhood within the context of silly, institutional patriarchy. Written by Italian playwrights, actors and activists Franca Rame and Dario Fo, the monologue speaks to the contemporary socio-political relations of women from diverse backgrounds.

The texts find a new life for the first time under Ugurlu's direction, presented by five female and non-binary identifying people in English–with selected passages in Chinese, Spanish, Arabic and French.

Yu Ling Wu, Theater & Integrated Design '18, is among the performers. The alumna is a former student of Ugurlu, and previously collaborated with the Lang professor on her solo performance piece "Dream American." The performance explores the parallels between a first-generation immigrant's family dynamics and America's current socio-political climate.

Ugurlu will debut the performance on Wednesday, April 24th, at the Irondale Center in Brooklyn.

Visit the website at thefrancarameproject.squarespace.com for more info.