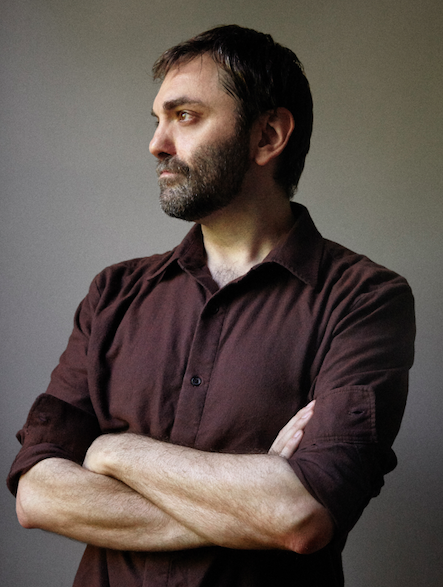 Christopher Shinn, School of Drama Faculty Member, Earns Drama Desk Nomination
The Drama Desk Awards have been celebrating talented artists on Broadway, Off-Broadway, and Off-Off-Broadway for 65 years. This year, the esteemed organization nominated Judgement Day for 4 awards, including one for School of Drama faculty member Christopher Shinn in the Outstanding Adaptation category.
"It's always a thrill to be recognized for one's work," said Shinn. "And this nomination is a special thrill as I felt a tremendous responsibility to bring Horváth's work greater awareness here."
The play, by Ödön von Horváth, blends theatrical genres, and is equal parts moral fable, sociopolitical commentary, and noirish thriller. Shinn was approached to adapt the play after the director, Richard Jones, had seen one of his shows in London, and felt that he'd be a good match for the material.
The play premiered at the Park Avenue Armory, and also received Drama Desk nominations for Outstanding Scenic Design for a Play, Outstanding Costume Design for a Play, and Outstanding Lighting Design for a Play.
Although Shinn continues to work on new writing projects, he is also taking in the overwhelming reality of the Covid-19 crisis by reading and learning about the complex issues the pandemic has brought to light.
"However difficult this new world we are living in is, there is solace in the fact that we are all in it together," he said. "Bonds of solidarity might be forged in this time that will strengthen and support us when we are able to live more normally."