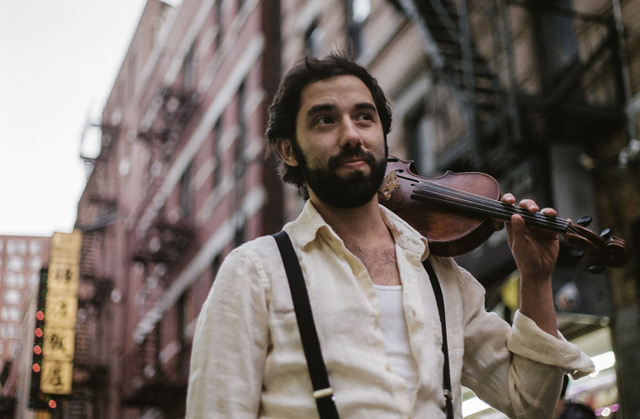 Omer Ashano, Jazz '18, Earns Semi-Final Spot in the Seifert Competition for Jazz Violin
The Seifert Competition is named after the brilliant Polish jazz violinist Zbigniew Seifert, who died before he was able to realize his full potential. The international competition, now in its 4th edition, recognizes performers who play with bowed instruments, and is one of the most acclaimed contests in the world. 
This year, Omer Ashano, Jazz '18, is a semi-finalist for the 10,000 Euro prize, which is normally awarded during a ceremony in Luslawice, Poland, but will now take place virtually due to the Covid-19 pandemic. Ashano had originally planned to enter the competition in 2016, but had to withdraw after he began his studies at The New School. 
"I've been anticipating for several years to have the opportunity to sign up for this competition again and I'm super excited that now after I graduated from The New School, my time and schedule allowed me to commit to such an event and get accepted to the semi-finals," he shares. "I'm honored to be the first to represent The New School and my home country Israel in an international jazz violin competition."
In addition to making the semi-finals, Ashano has been busy since he graduated from the School of Jazz and Contemporary Music. He's been touring internationally with several different bands, and released his debut E.P. album "Alive in New York." He also played on jazz guitarist Dennis Pol's album "New York City," as well as Ryan Luce's album "California Gold."
Ashano's semi-final performance will take place on July 8th at 2:00pm, and viewers are invited to vote for him for the Audience's Favorite prize, which will be open for votes through the Facebook Event page.