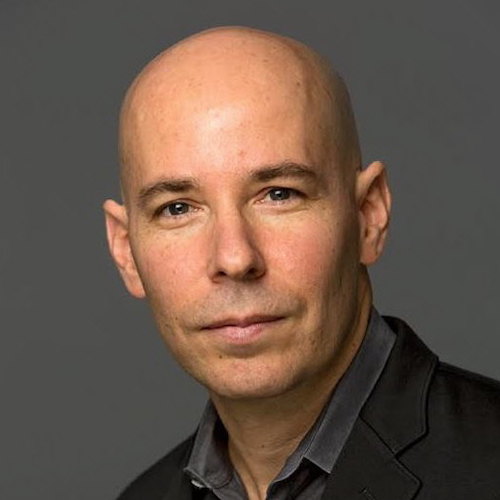 Raz Godelnik, Assistant Professor of Strategic Design and Management, Is Rethinking Corporate Sustainability
The United Nations Intergovernmental Panel on Climate Change (IPCC) recently released its sixth report in a series of climate assessments that give updates and information on climate change. Politicians, media outlets, activists, and more all agreed that the new report is the most urgent and pressing one yet, as the major takeaway from the findings means humans must immediately start cutting greenhouse gas emissions if humanity wants to avoid catastrophic global warming in the future.
Raz Godelnik, Assistant Professor of Strategic Design and Management in the School of Design Strategies at Parsons, sees this decade as a critical moment in the fight against climate change, which inspired him to write "Rethinking Corporate Sustainability in the Era of Climate Crisis – A Strategic Design Approach," a new book that urges companies to rethink their approach to sustainability, and offers a pathway for change to transform them from the current state described as sustainability-as-usual
"This book came to life because of my growing frustration of the mismatch between the slow progress companies have made on sustainability issues and the urgency required because of the reality of the climate crisis," he explains. "In the book I use a sentence from a 2012 BSR report, which perfectly echoes what I felt about sustainability in business when I decided to write the book: "As we reflect on the past 20 years, it seems that everything has changed, and nothing has changed." I think that this observation, suggesting that while immense progress has been made on sustainability in business it is awfully insufficient, was true back then and is certainly true now."
Godelnik is a firm believer in the idea that the climate crisis can be a game changer for corporations, and his book explores the reasons why companies should move away from the way they've been responding to social and environmental challenges and what a new model of action looks like.
"When it comes to companies, which are a critical part of the problem, but could also be a powerful driver of change, I believe that there is a greater understanding that the current approach to sustainability is not working as well as growing pressure to try new ideas and approaches," says Godelnik. "I find Andy Grove's term "strategic inflection point" – which suggests a moment in time when a major change transforms the fundamentals of business and makes key taken-for-granted assumptions obsolete – useful to think about this moment. I hope that my book provides guidance on how to utilize this inflection point to ensure companies become a force for good"
The foundation of Godelnik's book is grounded in three main ideas that correspond with where companies currently are in their thinking and practice (i.e. sustainability-as-usual), the change they need to make, and how to make it happen. In order to move beyond the status quo and create positive change as it relates to the climate crisis, Godelnik wants companies to build on a newvision that he describes as "awakened sustainability."
"My suggested vision of awakened sustainability includes three components — a new mental model (sustainability first, NOW), content (sustainability principles that are grounded in science), and context (social justice and regenerative design), which I construct together as a whole," he explains. "The idea is that the new mental model can help transform the current power dynamics between profit making and sustainability – rather than having companies' economic considerations of profit maximization transcend those of sustainability, sustainability considerations will top everything else. As a result, instead of making the business case of sustainability, companies will start making the sustainability case of business. The word NOW is added to acknowledge the urgency of the climate crisis."
How can change in business happen? Godelnik's change framework begins with the development of new narratives, which are meaningful, empowering, well-being, and also offer people positive impact in the present day, not just the future. These new narratives, which will be disseminated by what Godelnik calls "narrative warriors", could lead to a mental model change, which will then foster significant shifts in regulation, social norms, markets, and organizational design that in turn will support the materialization of awakened sustainability.
Throughout Parsons, students, faculty, and alumni are deeply engaged in the fight for climate justice, whether it's designing potential solutions to pressing issues, or collaborating on important research with other groups from The New School. Healthy Materials Lab is currently exploring the history and negative effects of plastic on the environment in the second season of their podcast "Trace Material," while MFA Interior Design students researched and presented solutions to New York City's coastline issues for their thesis projects last May.
As a professor at Parsons, Godelink has not only felt supported in his research and work, but been challenged to take a more systematic and human-centered approach that has inspired him to be more creative and experimental with his projects.
"I've also grown to appreciate the value of using strategic design lenses, which help me create what I hope to be an effective bridge between context and content, radical thinking and practicality, humans and systems, and the present with the future," he shares. "Last but not least, working with young people at Parsons elevated my sense of urgency and also helped me see new possibilities coming out of this generation's understanding that "our house is on fire" – their "no BS" approach is inspiring!"
Next up for Godelnik will be an online event at 12pm EST on September 24th to promote his new book, where he'll be in conversation with leading experts in the field of sustainability and climate change.