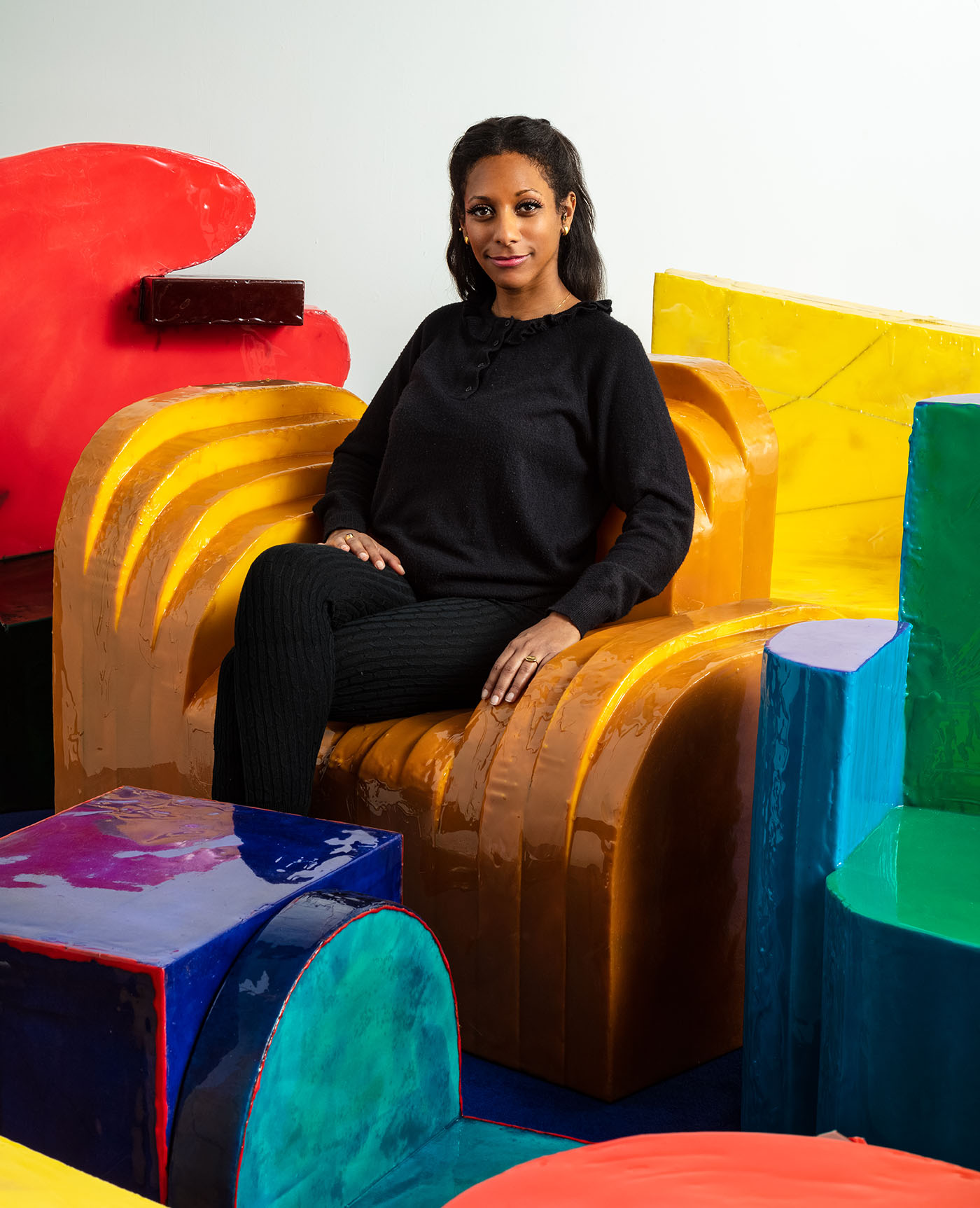 Luam Melake, Senior Researcher at Healthy Materials Lab, Designs Creations at the Intersection of Disciplines
For a recent furniture show at the prestigious gallery R&Company in Tribeca, Luam Melake, a Senior Researcher at Parsons' Healthy Materials Lab, created bold, sculptural, and colorful seating that encourages social and emotional engagement.
As a designer, Melake is interested in the intersections between disciplines and industries, which includes art, design, craft, architecture, and industrial manufacturing. Originally trained as an architect, her work blurs the lines between fields, borrows methodologies from each area, and is inspired by experimentation and craft. She has exhibited her hand woven sculptures and functional furniture around the world, and been an Artist-in-Residence at prominent museums including The Museum of Arts and Design in New York.
"My furniture work very directly references radical European design of the 1960s, when designers were creating furniture that allowed users to efficiently use space and to accommodate a variety of needs," she explains. "The democratizing impulse of post war reconstruction resulted in a fertile period of design that aligned social concerns with innovation. My furniture work is all about improving psychological health and more positive social interactions. Research in psychology and anthropology, specifically the field of Proxemics heavily informs this work."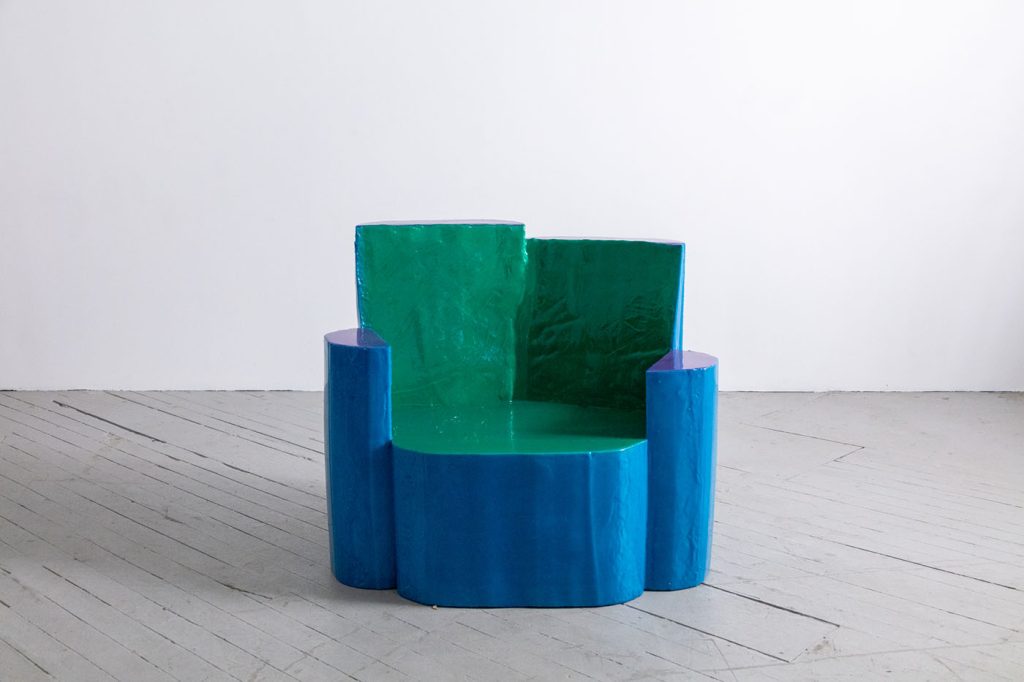 Beyond her design work, Melake has been a materials researcher for years, and currently manages the Donghia healthier Materials Library, where she has been able to explore new research into sustainability. Melake believes deeply in the mission of HML, and during the recent renovation of her apartment, used HML vetted materials to ensure that her space is both healthy and making a minimal impact on the environment.
"The work I do at HML has greatly influenced my life since the bulk of my work is researching chemicals that surround us in the built environment, so the information I learn is relevant to everyone," she shares. "My background as an interdisciplinary designer has affected the direction of research at the library as well: we have expanded our collection beyond architecture and now have materials for fashion, interior textiles and other interior materials and we have product design and furniture sections underway. This allows researchers with diverse areas of interest to contribute to our team and we can serve a wider range of students and visitors as well."
Melake is a socially engaged designer who sees the decline of empathy and alienation as the root of many issues plaguing the United States. In order to move toward a more positive collective consciousness, she believes that we must counteract the isolation of the digital age, and encourage direct physical social interactions.
"The positioning of the body is an essential and recently overlooked element in shaping interaction and psychological well-being," she explains. "With my recent furniture series, I am mining anthropological and psychological research to create designs that organize bodies in ways that make room for intimacy, eye contact and direct acknowledgment of others. Multiple options for use allows furniture to flexibly adapt to or facilitate social interactions. I hope that this will inspire viewers to consider how their space may be inhibiting positive interactions and to be more mindful of the psychological benefits of the physical experience of socializing."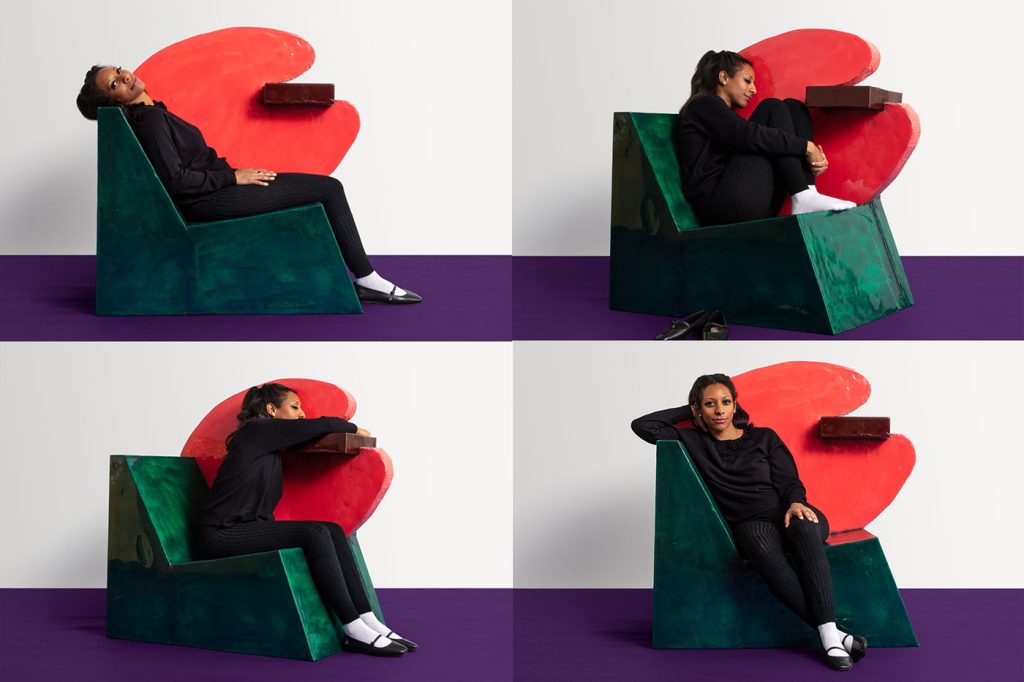 Melake is not the only member of the Parsons community creating innovative work that aims to address social issues through the power of design. Recently, Pamela Cooper, BFA Fashion Design '18, helped launch the next generation of space suits, while David Gissen, Professor of Architecture at Parsons, wrote a book about disability in design.
Next up for Melake is a project for a new hotel in San Rafael, California, where she is creating her first large-scale textile-based installation that will be permanently installed in the lobby.