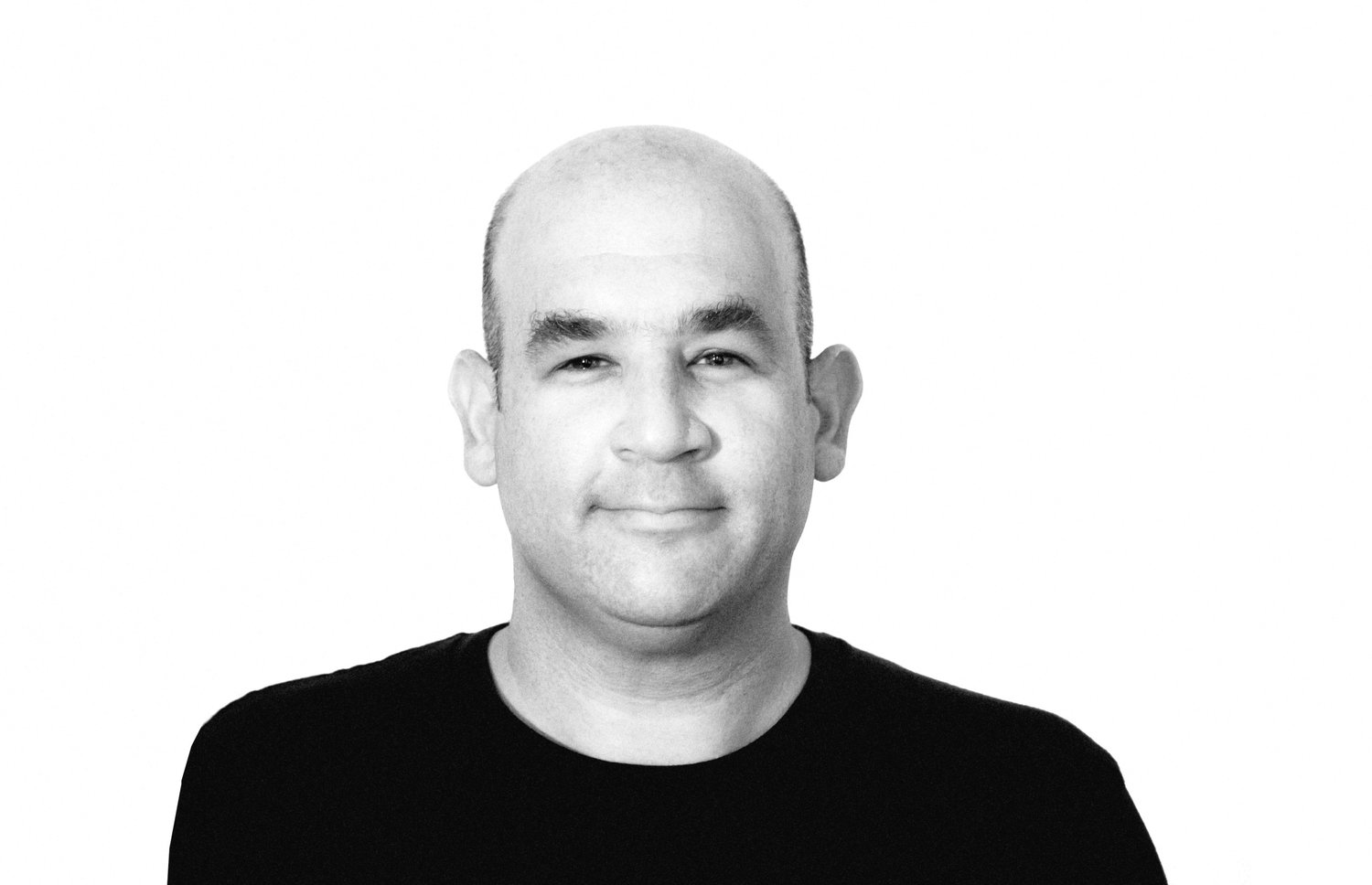 Andrew Bernheimer, Associate Professor of Architecture at Parsons, Wins Medal of Honor from the American Institute of Architects
Since its founding in 2011, Bernheimer Architecture has created and designed numerous buildings up and down the East Coast, private homes, and commercial spaces (including several Malin + Goetz locations).
Recently, Andrew Bernheimer, founder of the firm and an Associate Professor of Architecture in the School of Constructed Environments at Parsons, was awarded the Medal of Honor from the New York chapter of the American Institute of Architects. According to the AIANY website, the "Medal of Honor, conferred by AIANY since 1914, is the Chapter's highest form of recognition. It acknowledges an architect or firm of architects for distinguished work and high professional standing. Past recipients have included Kim Yao, FAIA; Denise Scott Brown; Claire Weisz, FAIA; and, further back, Mies van der Rohe and Louis Kahn."
Winning the award, said Bernheimer, "is very gratifying, personally and professionally. And as architecture is collaborative, for me it also reflects the relationships and collaborations forged in the discipline – both professionally and academically."
Bernheimer's practice encompasses a wide range of work, where he and his colleagues aim to foster environments that are healthy, dignified, equitable, and as enjoyable to be in as to be looked at. Two projects encapsulate the firm's ethos, and were also collaborations with Glenn Shrum, Parsons Associate Professor of Lighting Design: 1490 Southern Boulevard Senior Housing, and the Williamsburg location of Malin + Goetz.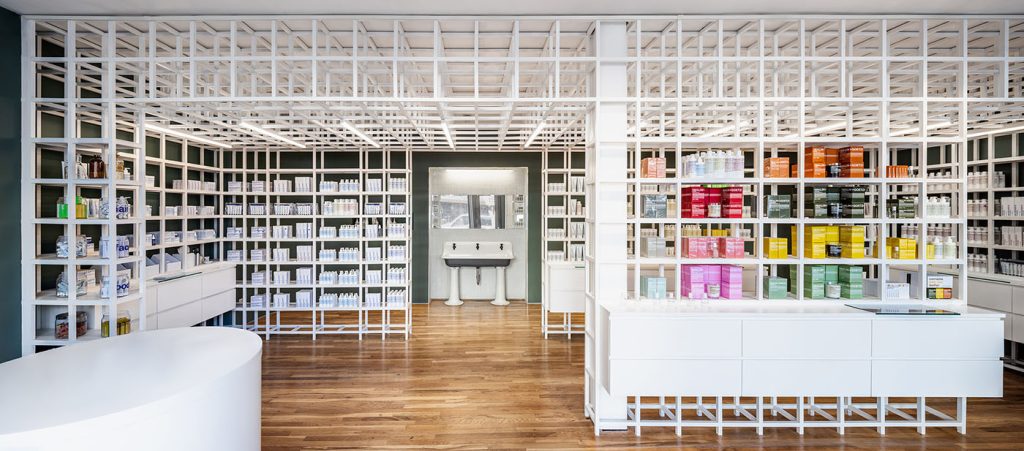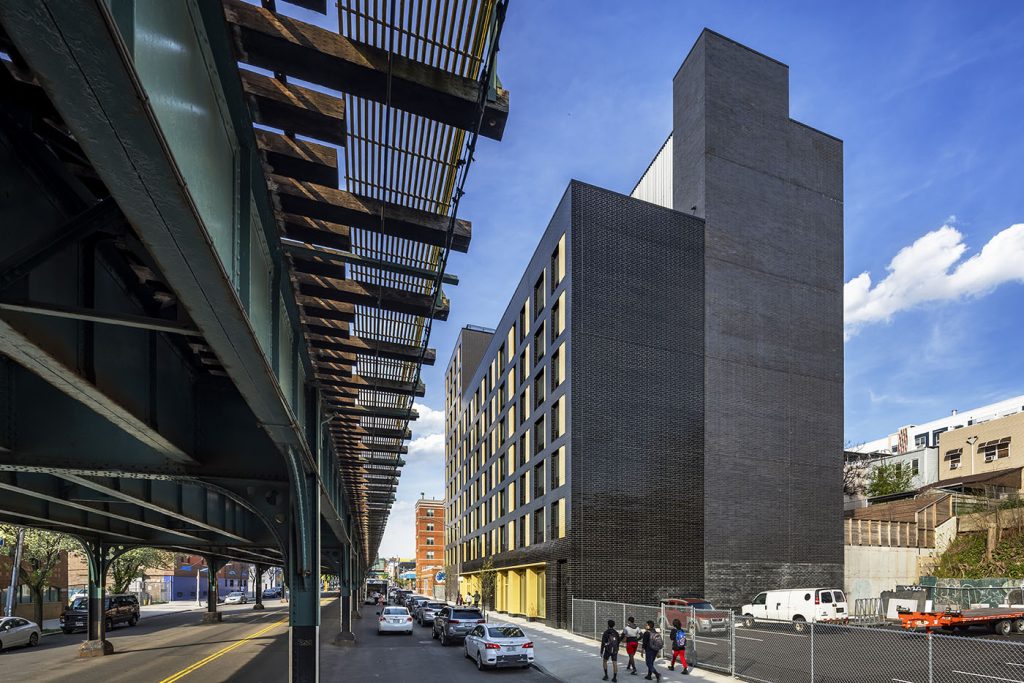 "Collaboration is so important in design because projects are simply too complicated, too impactful, to be the work of any one person," shares Bernheimer. "This is a myth of architecture – that any one person has the ability to make buildings. None of us as individuals do have that ability."
For Bernheimer, his role in the classroom is energizing, and helps catalyze his thinking as an architect. His ability to move between his studio practice and teaching duties is a gift, and routinely presents him with new opportunities.
Bernheimer is not the only member of the SCE community to earn recognition for his work recently. Three recent graduates from the MFA Industrial program won NYCxDesign Student Awards for a variety of unique projects, while Evan Shieh, a faculty member in SCE, was awarded a 2023 New Faculty Teaching Award by ACSA/AIAS, in recognition of demonstrated excellence and innovation in teaching performance during the formative years of an architectural teaching career.
Looking ahead, Bernheimer Architecture will be starting construction on four large-scale apartment buildings for low income residents throughout New York City, in addition to the firm's continued work on private and public projects. BA is also the first private architectural practice in the U.S. to have unionized labor, a union which was voluntarily recognized in 2022.