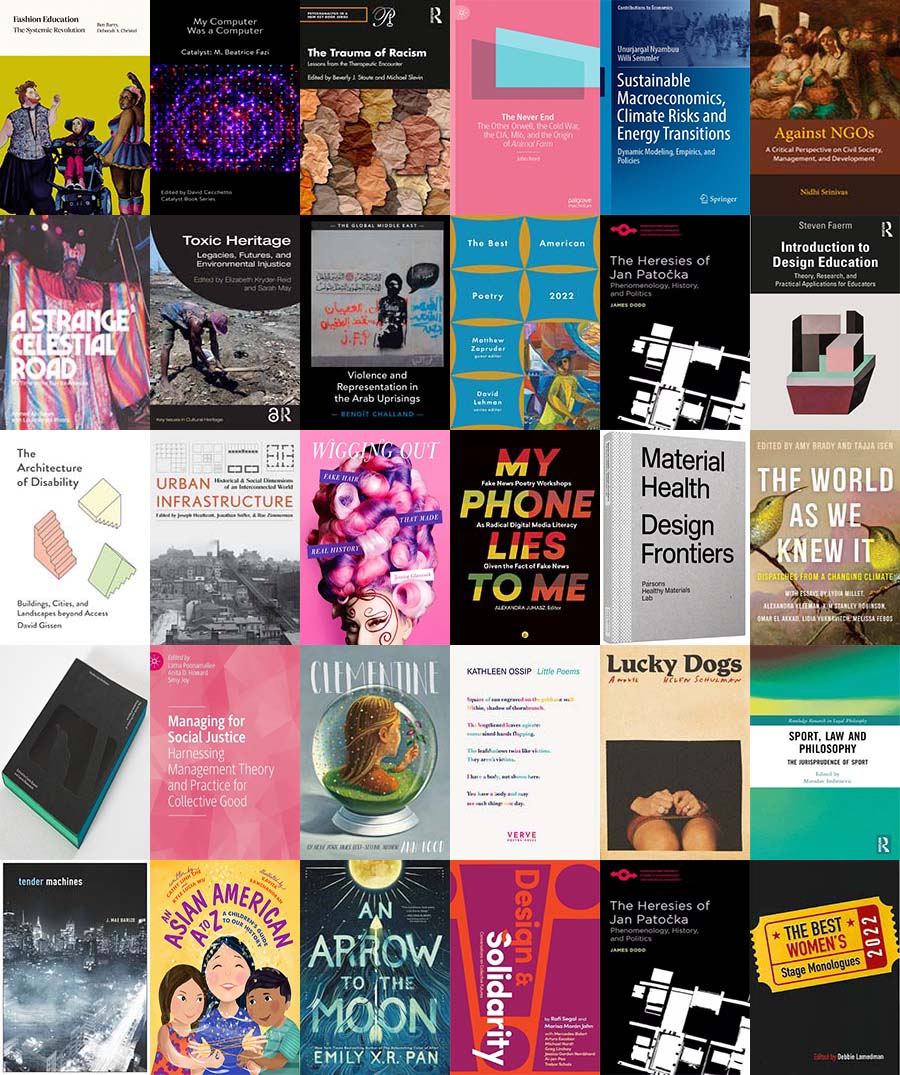 The New School's Spring 2023 Semester in Books
During the spring semester, dozens of compelling and critically acclaimed works were produced by The New School's talented faculty authors. Ranging from insightful examinations of environmental injustice, political uprisings, and social justice to sublime poetry, enchanting children's books, and enthralling fiction, their works continue to address a number of pressing social and cultural issues for both adults and young readers.
"Alongside their work as educators, scholars, artists, and practitioners, our faculty across the colleges are also accomplished and award-winning authors," says Renée T. White, provost and executive vice president for Academic Affairs at The New School. "This list of recently published books by our faculty speaks to the incredible research, creativity, and spirit of innovation we have at the university, spanning nearly every discipline. Please join me in reading and celebrating the incredible work of our faculty."
New School faculty members also produced a number of works during the fall 2022 semester, and alumni authors were prolific as well.
The following is a list of recently released books by faculty authors. Discover your next great read below.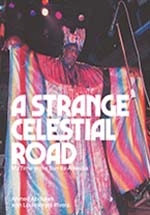 A Strange Celestial Road, My Time in the Sun Ra Arkestra
Ahmed Abdullah, Faculty Member, School of Jazz and Contemporary Music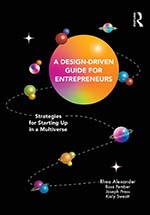 A Design Driven Guide for Entrepreneurs 
Rhea Alexander, Director and Founder, Parsons Elab; Assistant Professor of Strategic Design and Management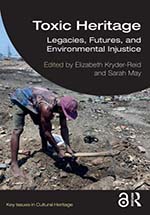 Toxic Heritage: Legacies, Futures, and Environmental Injustice
Ana Isabel Baptista, Associate Professor of Environmental Policy and Sustainability Management (contributor)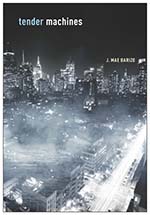 Tender Machines
J. Mae Barizo, Assistant Professor of Creative Writing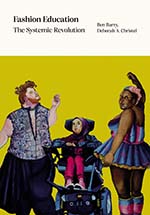 Fashion Education: The Systemic Revolution
Ben Barry, Dean, School of Fashion (co-editor)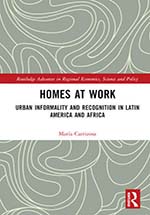 Homes at Work: Urban Informality and Recognition in Latin America and Africa
Maria Carrizosa , Lecturer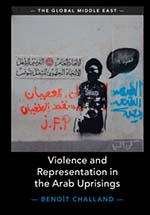 Violence and Representation in the Arab Uprisings
Benoit Challand, Associate Professor of Sociology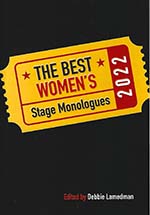 The Best Women's Stage Monologues 2022
Alice Eve Cohen, Associate Teaching Professor (contributor)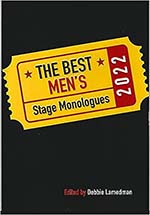 The Best Men's Stage Monologues 2022
Alice Eve Cohen, Associate Teaching Professor (contributor)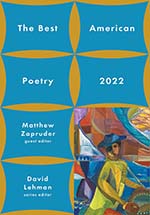 Best American Poetry 2022
Laura Cronk, Assistant Professor of Writing (contributor)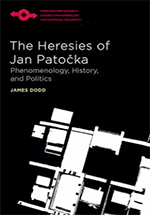 The Heresies of Jan Patocka: Phenomenology, History, and Politics
James Dodd, Professor of Philosophy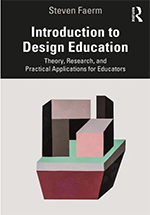 Introduction to Design Education: Theory, Research, and Practical Applications for Educators
Steven Faerm, Associate Professor of Fashion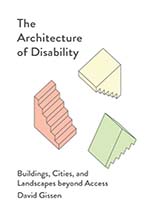 The Architecture of Disability: Buildings, Cities, and Landscapes beyond Access
David Gissen, Professor of Architecture and Urban History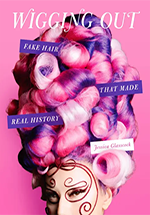 Wigging Out: Fake Hair That Made Real History
Jessica Glasscock, Assistant Professor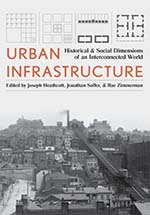 Urban Infrastructure: Historical and Social Dimensions of an Interconnected World
Joseph Heathcott, Associate Professor of Urban Studies (editor)
Timon McPhearson, Professor of Urban Ecology (contributor)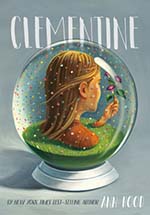 Clementine
Ann Hood, Assistant Professor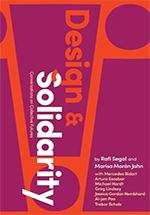 Design and Solidarity: Conversations on Collective Futures
Marisa Morán Jahn, Assistant Professor of Design Strategies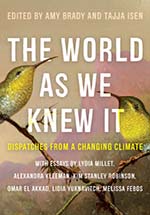 The World as We Knew It: Dispatches From a Changing Climate
Alexandra Kleeman, Assistant Professor of Writing (contributor)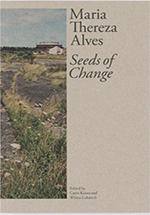 Maria Thereza Alves: Seeds of Change
Carin Kuoni, Senior Director and Chief Curator, Vera List Center for Art and Politics; Assistant Professor of Visual Studies (co-editor)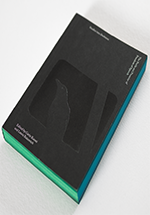 Studies into Darkness: The Perils and Promise of Freedom of Speech
Carin Kuoni, Senior Director and Chief Curator, Vera List Center for Art and Politics; Assistant Professor of Visual Studies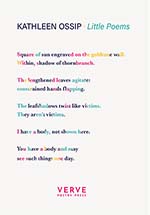 Little Poems
Kathleen Ossip, Associate Teaching Professor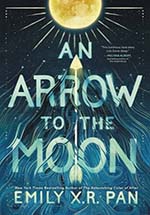 An Arrow to the Moon
Emily X.R. Pan, Lecturer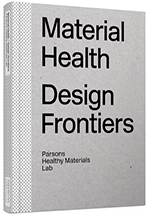 Material Health: Design Frontiers
Parsons Healthy Materials Lab
Jonsara Ruth, Associate Professor of Interior Design (co-editor)
Alison Mears, Associate Professor of Architecture (co-editor)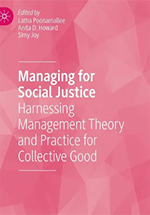 Managing for Social Justice: Harnessing Management Theory and Practice for Collective Good
Latha Poonamallee, Associate Professor of Management and Social Innovation (co-editor)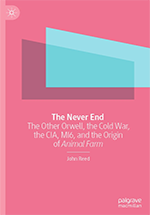 The Never End: The Other Orwell, the Cold War, the CIA, MI6, and the Origin of Animal Farm
John Reed, Associate Professor of Writing Across Media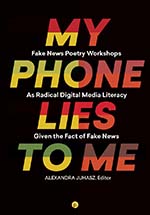 My Phone Lies to Me: Fake News Poetry Workshops as Radical Digital Media Literacy Given the Fact of Fake News
Margaret Rhee, Assistant Professor of Media Studies (contributor)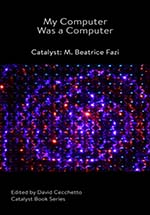 My Computer Was a Computer
R. Joshua Scannell, Assistant Professor of Media Studies (co-author)
Lucky Dogs
Helen Schulman, Professor of Writing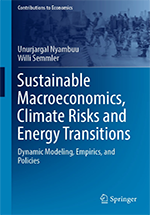 Sustainable Macroeconomics, Climate Risks and Energy Transitions: Dynamic Modeling, Empirics, and Policies
Willi Semmler, Arnhold Professor of International Cooperation and Development (co-author)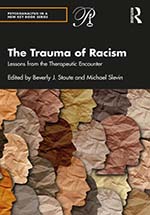 The Trauma of Racism: Lessons from the Therapeutic Encounter
Warren Spielberg, Associate Teaching Professor (contributor)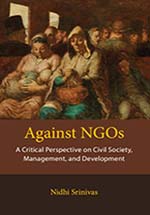 Against NGOs: A Critical Perspective on Civil Society, Management and Development
Nidhi Srinivas, Associate Professor of Policy, Management, and Environment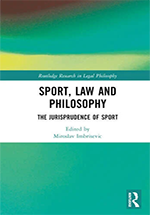 Sport, Law and Philosophy: The Jurisprudence of Sport
Yunus Tuncel, Associate Teaching Professor (contributor)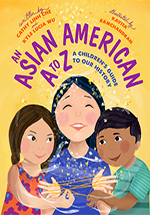 An Asian American A to Z: A Children's Guide to Our History
Kyle Lucia Wu, Lecturer (co-author)