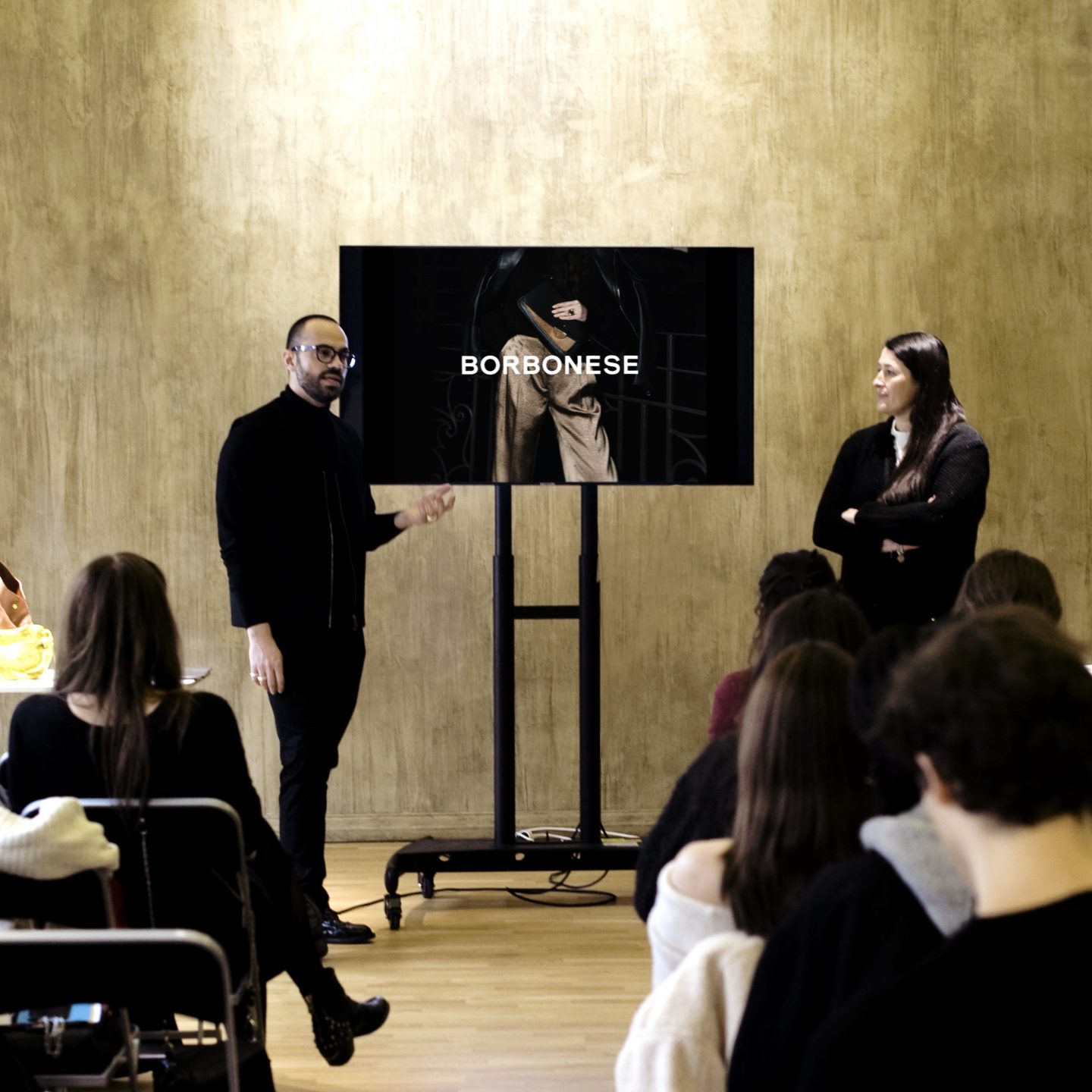 "Savoy Faire" Project with Borbonese
We are pleased to launch the "Savoy Faire" collaboration between Borbonese and juniors from the Fashion Design and Strategic Design & Management programs. Throughout the Spring semester, the project encourages students to question the resilience of vernacular know-how and local identities in today's industrialized global world, and involves a cooperative of women artisans who weave traditional textiles using ancestral handmade techniques in Sardinia. 
Fashion Design students will work in pairs to design a new bag concept that will give rise to a capsule collection. The collection will include designs of accessories and ready-to-wear garments. Strategic Design & Management students will develop a strategic plan for the implementation of the brand in new international markets and collaborate with the designers to design a global marketing strategy for the launch of the capsule collection.