Chloe Zofia Hawkins lets us in on her @secretparislibrary
Chloe Zofia Hawkins, MAFS '21, is currently in Los Angeles. She agreed to answer our questions on the Fashion Studies program as well as what she does in her free time.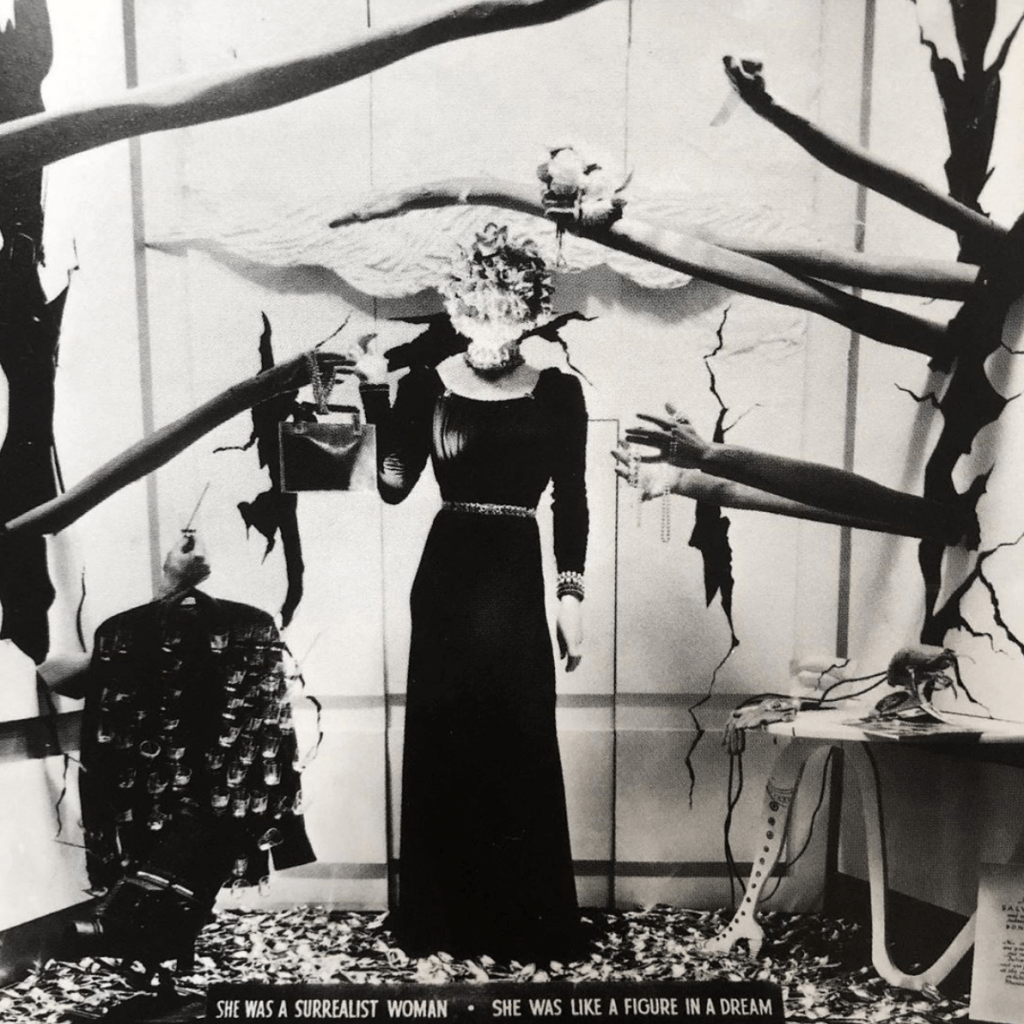 Where were you born, and where did you grow up?
I was born in San Diego, California and lived there till I turned 18. After undergrad in northern California, I lived in Normandy as an aupair and then in Los Angeles as a bartender.
What languages do you speak? If you don't speak French are you taking classes at school to learn it?
I speak English et un petit peu de français. Last semester I took a really fun French class with Claudia Fontu. She's an amazing teacher. One time she held our morning class at a café for breakfast, and we also visited the Fragonard Musée du Parfum. I'd say I know enough French to befriend my local boulangère, but not enough to debate her on the meaning of life. Then again some days in France, baguettes are the meaning of life.
Do you feel at home in Paris?
I feel very at home in Paris, though it's not without challenges. I first fell in love with this city when I was an au pair in Rouen. Every weekend I'd take the train to Paris and be a flâneuse, writing at cafes and eating pastries in gardens, strolling for sport. Every weekend, Sunday rolled around and I had to return to Normandy. So began my distant love affair with Paris.
I discovered the MA Fashion Studies program on my quest to live in Paris again. One incredible aspect of the MAFS curriculum is each student's freedom to choose their topics. First semester you do a LOT of readings and this guides you through a massive landscape of interdisciplinary topics – from philosophy, gender studies and psychoanalysis to museum curation and the politics of memory. You get to select your own interests and write papers on them. This semester I've been researching Surrealism and mannequins in storefronts, so window-shopping in Paris quite literally became part of my studies. For me, being a grad student in Paris is synonymous with being a professional flâneur.
What challenges are you facing?
To be completely honest, there are a number of challenges: immigration paperwork, the language barrier, transportation strikes to name a couple. It's an adventure nonetheless, and every challenge is a learning experience. So maybe you have to walk an hour to school in the rain for two weeks. It's Paris! It's romantic! I'm annoyingly optimistic when it comes to obstacles, and you should be if you plan to live alone in a foreign country.
What is your favorite course or project you've worked on?
My favorite courses have been Fashion Systems, Business of Fashion and Fashion Cultures. The class names don't really do the courses justice though.
Fashion Systems takes you behind the mystique of the fashion world and delves into psychoanalysis, postcolonial theory, Descartes and conceptualizing fashion cities like Paris or London.
In Business of Fashion we studied logos, marketing, the business behind sustainability, copyrights, counterfeits and how the legal side of fashion has changed with the development of call-out culture like @dietprada. That class ended with a private guided tour of the Museum of Counterfeits. Definitely a memorable class.
Fashion Cultures is my most recent favorite because it centers around fashion publications and I am magazine-obsessed. The course is taught by Justin Morin who is a very cool French artist and editor-in-chief of Revue Magazine.
Do you have a student job? If yes, what does in involve?
Oui, I am the school librarian and I love it. This involves checking out books to students, bugging people to return books, helping students with their research, recommending books and my favorite: adding items to our catalogue. We're currently in the process of adding Karl Lagerfeld's personal collection of vintage fashion magazines. I also have a side project – a visual diary to document which books and magazines I encounter during my studies here. It's a not-so-secret Instagram (no affiliation with Parsons Paris) showcasing a mix of books from the school library, the INHA, and my personal home library: @secretparislibrary.
Since quarantine began, I started this thing called the A-Z Fashion Quarantine Review. Every day for 26 days I'm spotlighting a valuable player in fashion history, from Azzedine Alaïa to Zandra Rhodes.
Do you have a hobby outside of school?
Of course!! This could be a stereotype but in my experience, the French really value diversifying personal interests. Your work isn't your life. The visual book diary (@secretparislibrary) is kind of becoming a hobby for me. I'm also super passionate about photography and short stories. Since moving to Paris I've also picked up drawing with oil pastels. It's really charming just sitting in parks or on the Seine with my notebook and oil pastels. A little escape from city life.
What does your typical weekend look like?
It depends on what school deadlines are approaching. If it's a chill point in the semester I'll sleep in and then wander Paris – perusing bookstores, farmer's market, flea markets, gardens, art galleries, museums and especially museum shops. Palais de Tokyo's store is one of the best. It has a bar next door so you can relax with a drink and dive right into whatever weird magazine you find at the shop.
There is always something happening in Paris: a protest, film festival, gallery opening, outdoor concert, cinema, theatre, drag queens. But if it's a bustling time in the semester, I get up early and walk to the INHA library, the most beautiful library in all of Paris!! I'll work until the library closes and then meet friends or go home and watch a movie.
When my sister visits we spend everyday with paintings and pastries. When my boyfriend is in town we explore late-night kebab shops, Hemingway's old haunts, screenings of movies banned from American cinema and even trips abroad. For Halloween we visited the oldest castle in Slovenia. Paris is perfectly central so you have easy access to adventures over the weekend.
What advice would you give incoming students?
Look up Sister Corita Kent's "Rules for Students and Teachers" and abide. Those are my 10 commandments. Go out of your way to seek out new experiences. Show up to everything. Be nice to everyone you meet. Lean in to the feeling of being different. It can be fun! Try to speak French as often as possible, even when (especially when) you sound like a lunatic. Many French people find it endearing that you're at least trying. Be a little uncomfortable, it's okay, that means you're growing.
Number one thing: Prioritize self-care. Taking good care of yourself can be super comforting when you're riding the study abroad roller-coaster. Equally important, especially for us millennials: don't delude yourself into thinking adequate self-care means slacking in school. You DO have enough time to do both. Just put your phone down and get out there (right after you follow me on Instagram @secretparislibrary and @czofija).