Virtual Exhibitions to watch out for during quarantine!
Museums all over the world have been transforming their physical space into virtual spaces for art, design and history to shed light and help us get through this crazy time. We regrouped some of the most exciting exhibits, videos and talks you can find online. You can't complain that quarantine is boring anymore; we've got you suited for plenty hours of exploration. 😉
The Guggenheim Museum from home
Dive into the making of one of the most emblematic museums, the Guggenheim. From Frank Lloyd Wright's architectural aim to the challenges faced by artists and curators, the incredible story of a UNESCO World Heritage Site is told through the Guggenheim's audio guide, accompanied with photos to experience the iconic structure.
Visit the Museum of Broken Relationships
The Museum of Broken Relationships is now allowing its virtual space to take the lead! At its core, the museum is an ever-growing collection of items, each a memento of a relationship past, accompanied by a personal, yet anonymous story of its contributor. Discover in an exciting yet meticulous manner, the possessions that shape our identities.
"It is a museum about you, about us, about the ways we love and lose."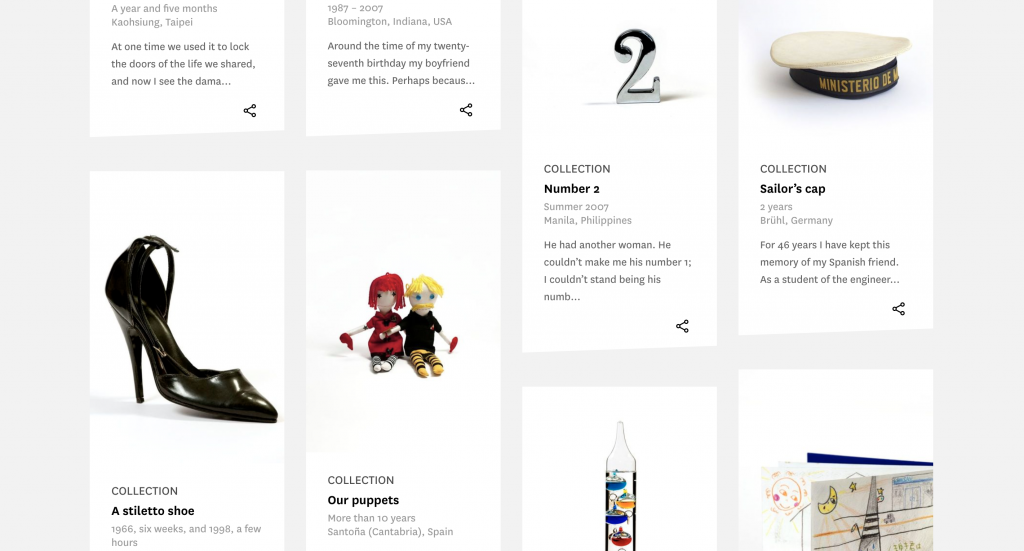 Sign up for online art courses with MoMa
As a very special highlight of this quarantine, MoMa, The Museum of Modern Art, offers free online courses on Art and Design. Courses such as "What is Contemporary Art?" or "Seeing Through Photographs" but also "Fashion as Design". Even though we are lacking motivation , these courses are a great way to remind us that studying art is first and foremost exciting!

On another note, you can also learn about Félix Fénéon. MoMa is offering a virtual exhibition, click here to dive into the life of an anarchist and avant-garde artist.
Visit some of the greatest exhibtions of the Centre Pompidou
The well-acclaimed Francis Bacon exhibition at the Centre Pompidou is now available through a virtual guide on Youtube. A French guided tour, with English subtitles seems like the perfect way to practice your French before heading back to Paris this fall!
We recommend visiting the museum's website as it offers plenty of other guided tours, from Dora Maar to Boltanski's artwork.

Have a look at David Zwirners Gallery
David Zwirner Gallery has redefined virtual exhibitions into Viewing Rooms, an interesting initiative where visitors can explore contemporary artworks online only.
The Fondation Cartiers Yanomami exhibition online
The Fondation Cartier is also helping us out during this struggling time. Their latest exhibition Claudia Andujar, Interpreting Yanomami Culture will leave you in awe after witnessing the journey of one culture, portrayed through Andujar's emotional photographs. Their virtual exhibition guide is unique, you could almost forget that you're at home.

The RijksMuseum has created the #Rijksmuseumfromhome Youtube playlist where curators continue to shed light on the artworks of Netherlands national museum.
Scroll through the Renaissance's history
For the Renaissance aficionados, we strongly recommend using this time to wander through Le Gallerie degli Uffizi's online platform. Renaissance has never been so modern!
To finish off, the Isamu Noguchi Museum proposes many diverse virtual tours such as the History of Akari Light Sculptures or the History of the Noguchi Museum. A very delicate and intimate tour to comprehend an artist's trajectory.