Géraldine Blanche on the "Business of Fashion"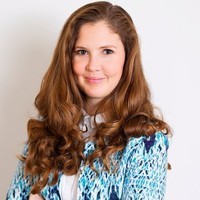 School librarian Chloë Zofia Hawkins, MAFS '21, zoomed in from LA to interview Géraldine Blanche, faculty member in both the MAFS and Strategic Design and Management programs at Parsons Paris.
Hi Geraldine. Thanks for taking the time to chat across the oceans! Your speciality is Intellectual Property Law. Was there a turning point in your education or career that led to this particular specialty?

My first passion was public international law (laws that regulate interactions between States), think United Nations / international relations / diplomacy, etc. I was particularly keen to work on human rights violations or other international criminal law issues.
It was hard finding work experience in the field, but I found an internship in intellectual property law which dealt with international counterfeiting. I worked on the big eBay cases (big luxury brands sued eBay for letting third parties sell knockoffs on its site) and I loved it. So, I decided to specialize in intellectual property law for my Masters.
What is the focus of your research inquiries as a PhD candidate?
I'm currently pursuing my PhD at Sciences Po law school. My work focuses on intellectual property strategies in the fashion industry. I look at how different actors in the industry use different intellectual property tools (copyright, trademarks, patents, etc.) and question their relevance.
Is your work as an associate researcher at the Bibliothèque Nationale de France related to your PhD? Is your research intended for publication?
I started working at the BNF a few months ago on a specific research project. I've been given access to little-known court documentation in the hope I'll be able to find interesting information for my PhD.
Contrary to my teaching life, it's very solitary work. It means hours spent in archives alone going through dusty volumes of legal papers! I'm focusing on 19th / early 20th century materials dissecting key case law to understand how France set up its innovative IP laws to protect fashion designs.
I'm still in the research phase, but hopefully I'll be able to find enough resources to publish an article once I'm done!
How did you first become interested in the intersection of fashion and business / law?
My interest really started with a chance meeting. I was a practicing intellectual property lawyer in Luxembourg, but I was growing a little restless and was thinking of moving to find a new position.
At a gallery opening, I randomly met a woman who worked for a fashion magazine called "Stiletto" and she asked if I would ever consider teaching a masterclass in Paris for creatives in the fashion industry.
It was just the nudge I needed to move to Paris, so I jumped at the chance and undertook a lot of research to prep for my first classes. I'd worked on some fashion related cases, but it wasn't bulk of my work as a lawyer, so I had a lot to learn.

In the MA Fashion Studies program, you teach one of the best classes, "Business of Fashion". Of course, I'm biased because I was one of your students. Strangely enough, I was hesitant to enroll in the course, having never studied business before. The class ended up being one of my all-time favorites because of the breadth of topics we studied, from copyright to SWOT to @dietprada. How do you go about planning your curriculum, knowing that your students may not have much background knowledge in business and law?

I'm so happy you enjoyed my class; thank you so much! It really means the world as I love teaching and I'm thrilled when my self-professed nerdiness translates into interesting classes for students!
The title "Business of Fashion" might seem generic. We talked a lot about it with Marco Pecorari (Program Director, MAFS) when building the course, but ultimately it has given me a lot of freedom and range when building my curriculum. I'm a huge believer in pluri- and inter-disciplinarity.
Fashion is an ever-moving object, so I think it's essential to consider it from multiple angles at any given point. History, law, marketing, business strategy, even geopolitics, it's all linked. I love dissecting how and why actors in a field move, interact, compare. That's where you uncover fascinating answers (and get great debates going in class!).

In the business world you focus on the details of the law, a system of rules which regulates conduct. In your teaching practice, you add more layers to these ideas with theoretical concepts. I remember in our second week of class, you paired a BoF Op-Ed about the science of trend-forecasting (Yaren Horowitz, 2017) with Li Edelkoort's "Anti-fashion manifesto", a combo which really caught my attention. Do you prefer the regulatory or the theoretical side of fashion law and business?

I'm so glad you picked up on that duality! It's really important to me, and I couldn't choose one over the other. Both complement each other and feed my thought process.
When considering legal issues, say counterfeiting, it's key to question the theoretical rationale of intellectual property protection, to ask yourself "what's the grand purpose behind copyright protection?"
Once you get a grasp of that, then you confront the theory with regulatory "reality": what type of creatives actually use and enforce their copyright? Does it fulfill its theoretical objectives? And that's where you might notice discrepancies or legal loopholes. That's why I always strive to keep my feet in both "worlds", one in academia and one in the "lawyering field". I think I'm a better academic and legal practitioner that way.

One of my favorite reading recommendations you provided in class was The End of Fashion: Clothing and Dress in the Age of Globalization (Geczy & Karaminas, 2019). This book seems extra pertinent right now with COVID-19 and the forced slowing of the fashion industry. What's your take on the business of fashion amidst this global pandemic? Any predictions?
I was actually browsing through that great book a few days ago trying to think about how / if we could define "the end of fashion" in light of today's COVID pandemic. I don't have a crystal ball, and I think the notion of fashion as a cycle of trends will never end.
However, I will say that for me, the future of the industry will depend on what consumption patterns emerge. Businesses will go to much greater lengths to read what their consumers are looking for. Brands aren't going to take risks and reel out massive collections banking on their brand name being enough to sell.
Accountability will also play a major role, and not just in terms of sustainability of fabrics and materials. I think (ok, let's say I hope!) employment and creative sustainability will become central issues for the industry to address. Creative sustainability is something I've been thinking about a lot lately. And I think policy can definitely play a role in that, whether through soft law or hard law. We shall see… Watch out for what kind of consumption patterns emerge from the current crisis!