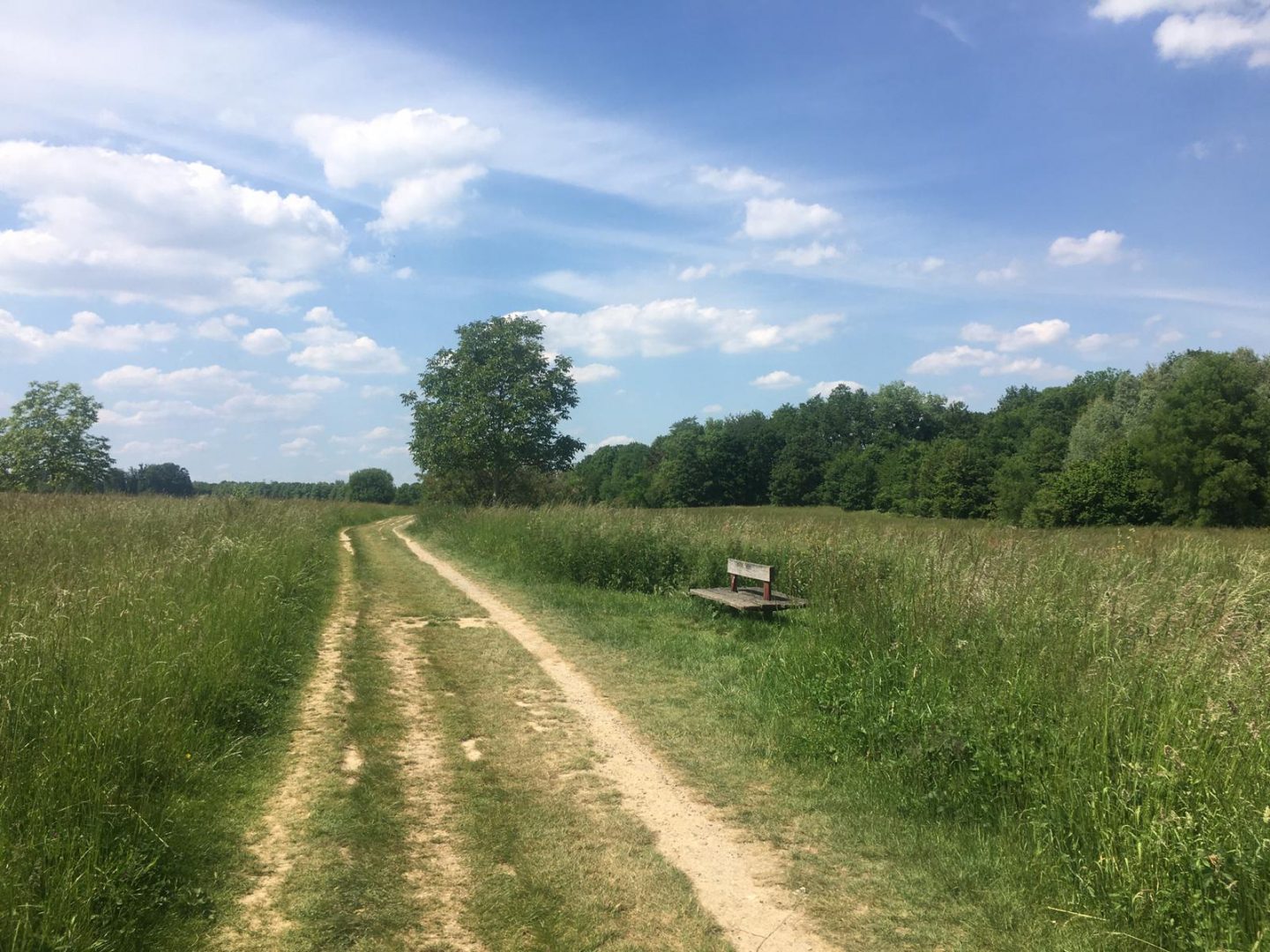 Nature and Hiking Spots Near Paris
If you're anything like my dog, Inky, and I, some time in green and nature makes a huge difference when you're sweating in a small Parisian apartment with no air conditioning! For those of you still in Paris this Summer, I wanted to post some ideas for some forest walks, more challenging hikes, biking trails, and even a swimming spot close to Paris, all accessible by public transportation.
P.S. All of the photos are from my own hikes close to Paris this year!
Resources for Hiking Ideas
Here are some of the best resources to get hiking ideas and precise instructions for trails:
The Forests Close to Paris
North of Paris: Domaine de Chantilly, Fôret Domaniale d'Ermenonville, Fôret Domaniale de Montmorency
West of Paris: Bois du Boulogne, Fôret Domaniale de Meudon, Fôret Domaniale de Rambouillet
South of Paris: Fôret de Sénart, Parc Naturel Régional du Gâtinais Français (includes Fonatinebleau)
East of Paris: Bois de Vincennes, Ferrières-en-Brie, many parks and swimming spots along the Marne River
My Personal Favorite Spots
Chelles – Swimming spot!
Chelles is one of the best-kept secrets that most Parisians don't even know about, you can actually go swimming in the Marne River here to cool off from those hot Parisian Summers! There is also a beautiful park and The Château de Champs-sur-Marne to see. A 20-minute ride on the Transilien P and then a 15-minute walk to the river.
Fontainebleau Forest
There are an endless number of hikes to do in the Fontainbleau Forest! It is the best way to see a diverse range of landscapes all in a day. You also have some challenging ridges to climb that reward you with beautiful panoramic views. Fontainebleau is a quick 45 minute – 1 hour train ride from Paris on the Transilien R (light purple) train.
Vincennes Forest
Bois de Vincennes is easily the most rewarding for the least amount of effort in getting there! An easy metro ride on the line 1, you have wide-open fields and forest trails waiting for you! The Vincennes Forest is deceivingly immense and has plenty of gems hidden inside of it. If you are looking for less of a hike and more of a picnic, The Parc Floral de Paris (Paris botanical gardens) is worth the 2.50€ entrance fee.
Most people don't realize that your yearly Navigo pass or ImagineR pass is valid to use on the Transilien trains! That pass can actually get you quite far outside of Paris.
In Europe, there is a network of long-distance footpaths called "GR," which in French stands for Les Grande Randonnées. All GR paths are marked with red and white stripes. In France, you can also find trails with yellow markers which signify "Promenade et Randonnée (ou Petite Randonnée)," which are shorter and smaller walking paths.
Don't forget to bring water, sunscreen, and a hat! I hadn't planned for so much open space on my last hike and really regretted not bringing a hat.
Check for ticks when you get home! Ticks are not unique to the US, my dog had not one but several ticks on her after a hike in Fontainebleau. Definitely worth doing a thorough check after.
French Outdoor/Hiking Vocabulary
une carte – map
un chemin – path
un col – mountain pass
la forêt – forest
les montagnes – mountains
la vallée – valley
la plaine – plain
la rivière – river
le lac – lake
le ruisseau – stream
la cascade – waterfall
grande randonnée – long-distance hiking trail
le paysage – the landscape, the view
premiers secours – first aid
trousse des premiers secours – first-aid kit
la randonnée – a walk, a hike; walking or hiking
faire une randonnée – to hike, go on a hike : Je fais une randonnée
un sentier– path, trail
sentier balisé – marked trail