Louis Vuitton at Parsons Paris
Each year, the Career Services department organizes info sessions with recruiters from the industry. The goal is that students have the opportunity to listen to the requirements of professionals, to understand how they recruit, and get some tips. This November started with three thrilling events for students of all majors.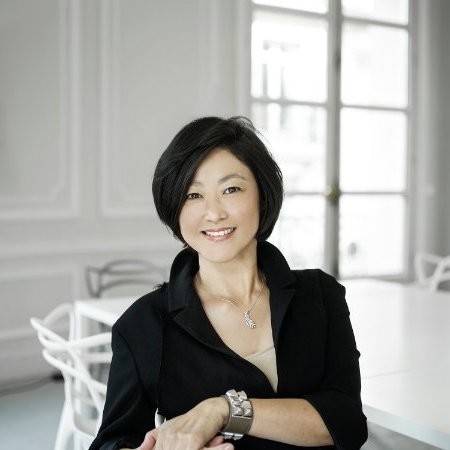 On November 5th, our students talked directly with Louis Vuitton recruiters about the recruitment process. The Maison has been collaborating with Parsons Paris since 2018.

Claire Bronckart and Millie de la Valette talked with our students openly, very clearly explaining what they are looking for in a job candidate, and answering student questions along the way. They shared tips on interviews and resumes, as well as on how to deal with the current global pandemic.

Our guests guided students toward the recruitment (application and interview) process with specific tips aimed at allowing them to show their unique points and shine. Claire and Millie helped students from every major understand what sector and kind of job would be the best fit for them. The variety of the fields in which the Louis Vuitton brand works allows students from every major to find a job that fulfills their passions.
Here are some of the key points from the event:
What do they ask for in a candidate?
Personality is something that Louis Vuitton asks for in a candidate. They look for that sparkling in the eyes of the candidates, that shows that they are interested in the position. Candidates have to be energetic, passionate and motivated. The motivation for the position has to be reflected in the portfolio.
The portfolio is very important, it has to show who you are, and your creative thinking process. It is important that you show the process that lead you to the final work, from inspiration to process and final documentation. "I know people who have been selected only by their inspiration pictures," says Millie de la Valette. It is important that you show a teaser of your book in the application process, and then you should bring everything at the meeting. If the meeting happens via zoom, have everything digitalized and be ready to share your screen!
In the working experience section, you should include all the jobs that lead you to that position, or that are relevant to the position that you are applying for. All the other jobs that you did, and the volunteering work, should be added in another sections called "other experience." It is important to add them as well, because they help recruiters know more about you.
When is the perfect time to apply for an internship?
NOVEMBER, DECEMBER and JANUARY are the months where you should apply to internships that start in February, March or April.
MAY and JUNE are the perfect months to apply for internships starting in September or October.
Do I need to speak French?
It is important that you speak French if you want to work in a fashion studio. Especially if you're working with women's clothes.
What kind of internships does Louis Vuitton offer?
Louis Vuitton prefers to work with seniors, and people who are about to graduate. There aren't any 2 or 3 months internships, only 6 months one.
Merci beaucoup!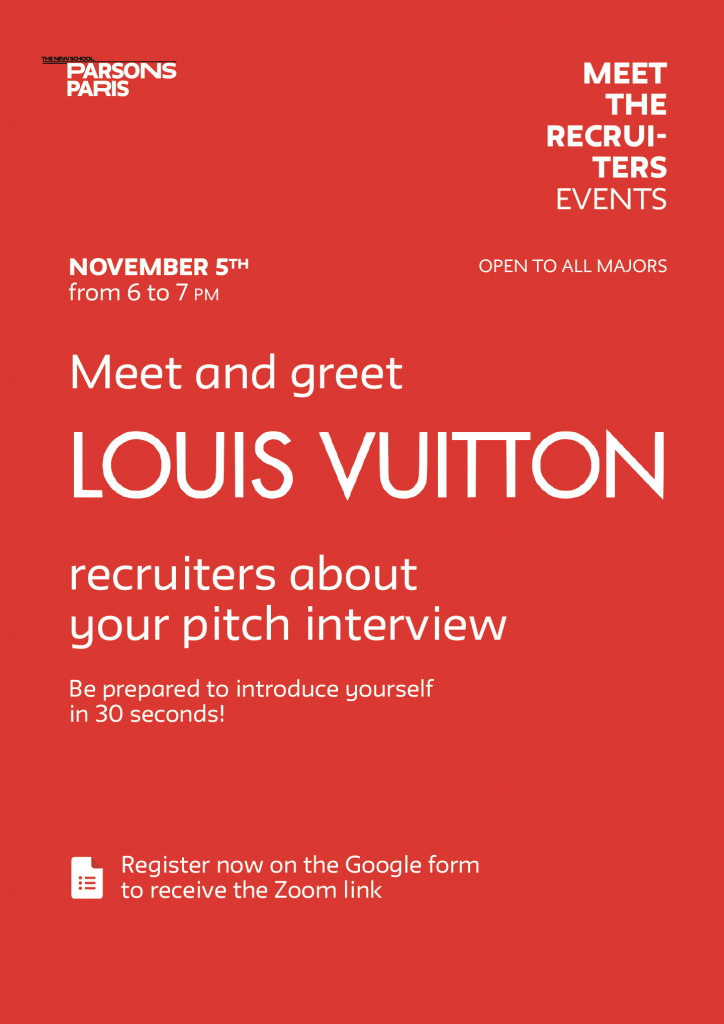 Learn more about the other events!