A conversation about Jay Jaxon by Rachel Fenderson at Alliance Française Chicago
What started as her Master's thesis in 2018 titled 'JAY JAXON: A Biographical Study and Media Discourse Analysis Reinstating A Designer Into Fashion History' has led Fashion Studies graduate, Rachel Fenderson to curate more than three exhibitions dedicated to the designer. Throughout her work her goal is clear, give space to all the designers and creatives of color in an industry that has hindered the story of some of the greatest figures in fashion history such as Jay Jaxon.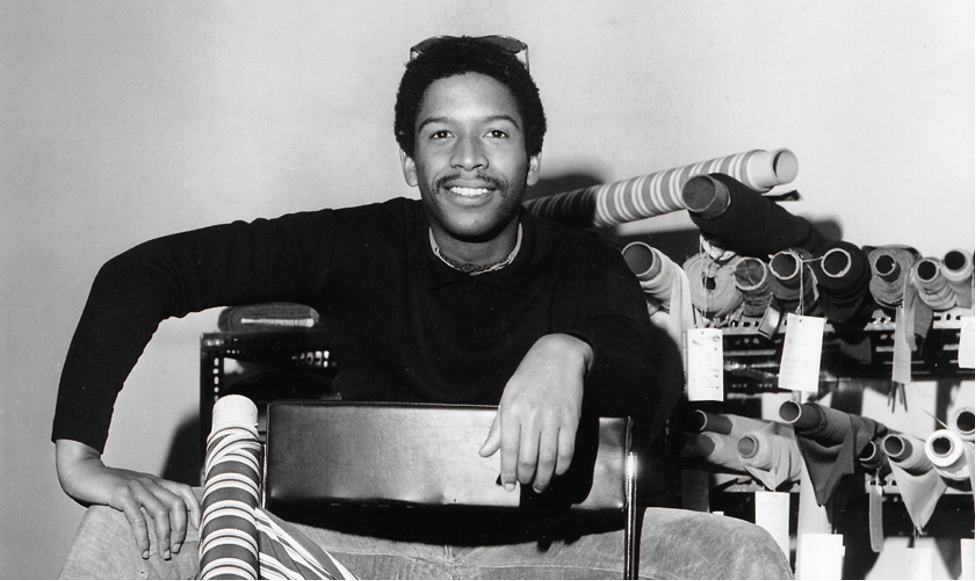 On the 5th of November, Rachel Fenderson in collaboration with the Alliance Française de Chicago and alongside Chicago based cultural curator Amanda Christine Harth, was able to share some of the extensive work she has developed on Jay Jaxon throughout the years. The episode is part of the Chic and You online fashion talks, the French fashion series that will be available from October to November 2020. 
Beginning with an historical context of Jay Jaxon's life, Rachel Fenderson transports us to the United States of America of the 1960s. Through the projection of a small clip extracted from Dr. David Pilgrim's exhibition in The Jim Crow Museum, we are able to understand the omnipresent segregation which cemented a racial hierarchy in the country. Graduated from the Fashion Institute of Technology, Jay Jaxon would move to Paris in 1968 to pursue his dream of being with the best and also learning from them. To name just a few of Jay Jaxon's great contributions to Paris' Haute Couture, he worked as an assistant designer and head designer for Jean-Louis Scherrer, his presence would also be seen as assistant designer for Yves Saint Laurent and for Christian Dior under Marc Bohan's creative direction. In October 1970, he would launch the first collection under his own brand, and it would be showcased at The American Center for Art and Culture in Paris.
Alarmed by the irony of the amount of information on Jay Jaxon's life but still no recognition of him in the historical narrative of fashion, Rachel Fenderson's work is one among many others that are questioning and challenging the way discourses around fashion figures are being built. The 'chameleon' as Fenderson described Jay Jaxon for his ability to perform in different couture houses always delivering quality in his integrative process of illustrating, pattern making and confectioning, is just one of many figures who need to be represented in the narratives.
If you want to know more about Jay Jaxon and about Rachel Fenderson's work, head to the link below to her amazing episode on Chic and You and also the link to her latest exhibition JAY JAXON: 40 Years Of Fashion Design Brilliance | Past, Present, Future located in the Queens Historical Society (#jayjaxonqueens) in New York City.
Episode:
Exhibition:
https://queenshistoricalsociety.org/current-exhibitions/jay-jaxon-exhibition/
Follow them on social media!
Alliance Française: @af_chicago
Fashion Designer, Curator, & Historian Rachel Fenderson: @Rachelext
Discussion Mediator Chicago Designer & Cultural Curator: Amanda Christine Harth @AmandaChristineHarth
#JayJaxon