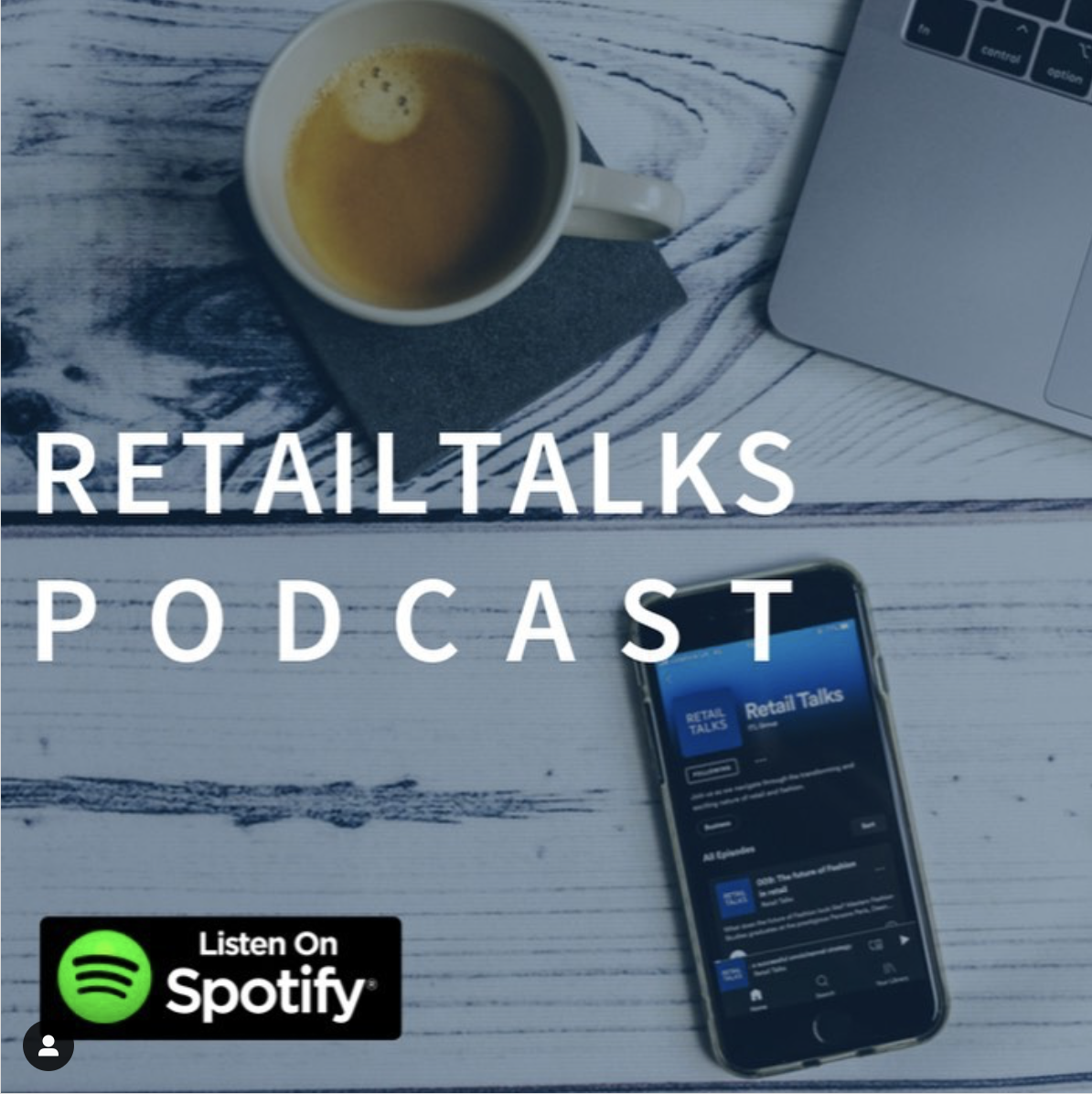 Retail Talks, episode 9: "The Future of Fashion in Retail"
Earlier this month, MAFS Graduate Deandra Green and Sandra Mathey Garcia-Rada were invited as guest speakers for the ITL Group Podcast "Retail Talks", in an episode called "The Future of Fashion in Retail", applying their educational and professional experiences in a discussion about the future of the fashion industry and shopping experience.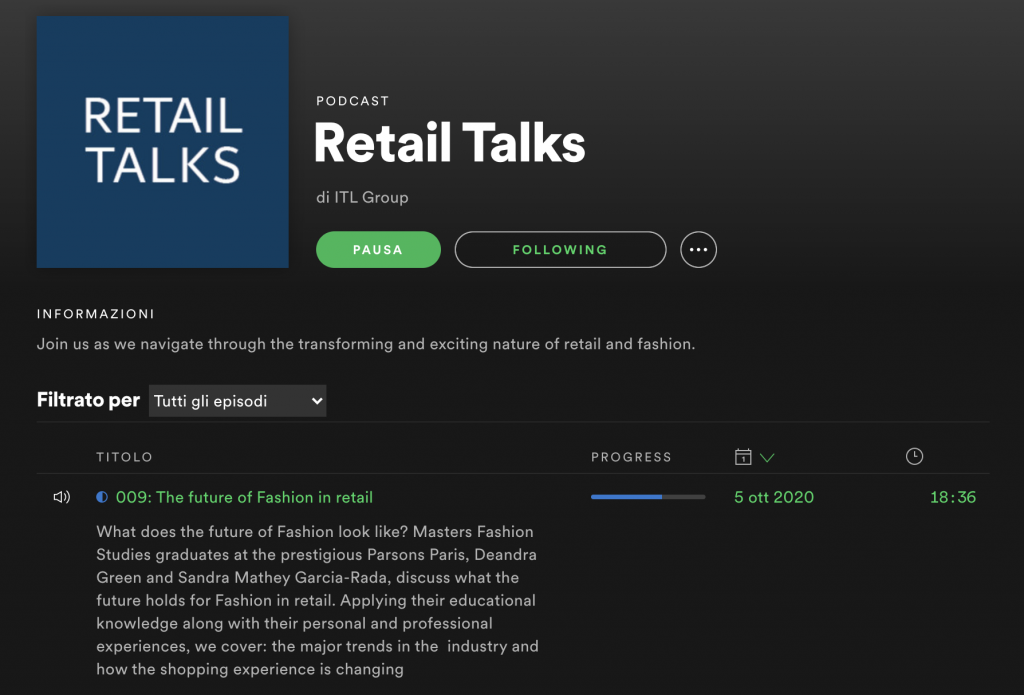 Deandra Green, after graduating with a Bachelor in Creative Brand Communications and an Honors in Fashion Studies from Cape Town, started her Master Degree in Fashion Studies at Parsons Paris. She concluded her study course with a thesis exploring the ways in which fashion media are representing the environmental crisis, taking as case studies a Vogue Italia editorial and a Diesel advertising campaign, considering how the images are produced and later perceived by the audience.
For two years now, Deandra as been working freelance for ITL (Intelligent Label Solution) Group, writing and contributing for their blog and website (https://itl-group.com).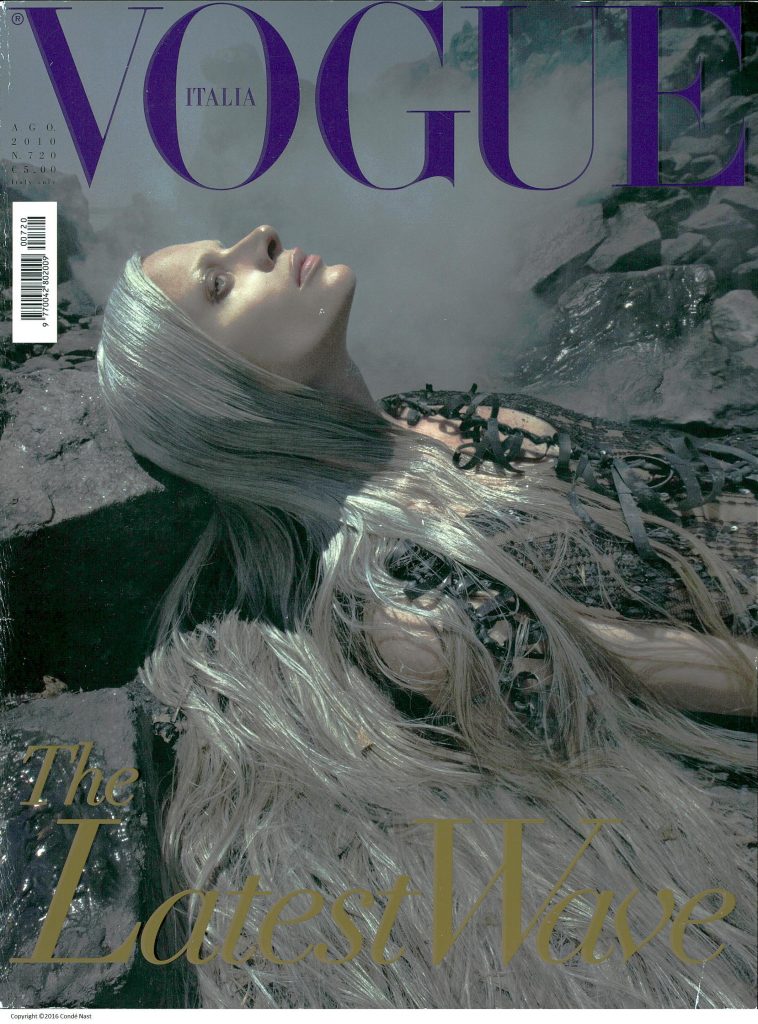 Sandra Mathey Garcia-Rada, after an AAS in Fashion Design from the Fashion Institute of Technology and a Bachelor in Fashion Studies (Fashion Design & Patternmaking from Mod'Art International), discussed her Master Degree at Parsons Paris with a thesis about the museum world: how museums are dealing with "Peruvian culture" through the display of dress and fashion in the most recent years, and questioning why Latin American fashion is often "left behind" or labeled as "other" fashion.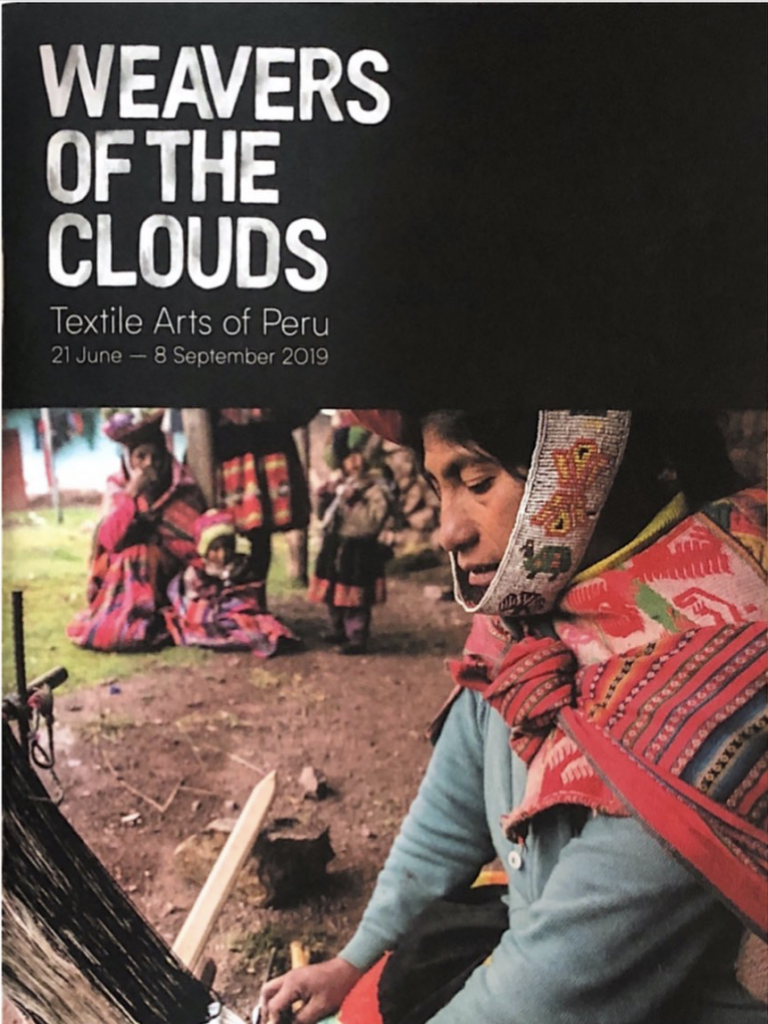 The episode, hosted by ITL Group global brand manager Sabine Watson, deals with the future of customer experience in the current fashion industry situation. It provides a great overview of what fashion studies can discuss, covering both the academic and research part in the field of sustainable fashion and media: they explain how the program provided them with great critical thinking tools to discuss many situations, from environmental issues to more business-related ones, such as how they are personally experiencing shopping and the relationship with the store, in particular within the city of Paris.
Head to the podcast to learn more about their works and our MA Fashion Studies course! https://open.spotify.com/episode/24ReVIL80uTuIk0jwjR2lC?utm_source=linkedin&utm_campaign=episode_9.
You can also find them on Instagram under @deandra_green and @sandramgr to stay tuned with their future experiences!