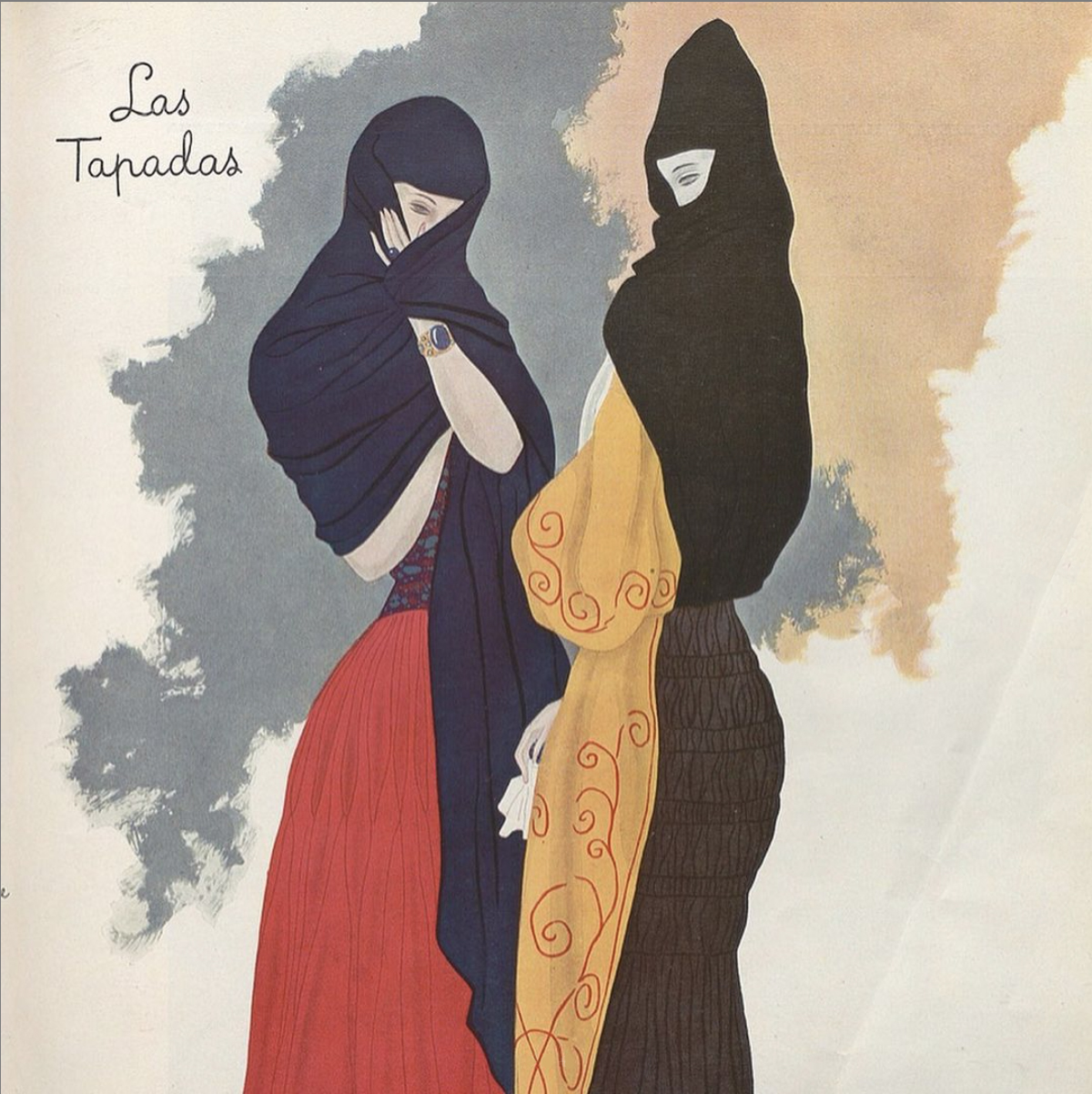 Diversity in Museums Collections
Today, November 21st, MA Fashion Studies Alumni Sandra Mathey Garcia-Rada joined an online discussion organised by Fashion Studies Alliance called Diversity in Museum Collections. Each participant was encouraged to select an item of fashion or dress which they feel would strengthen the discourse about diversity.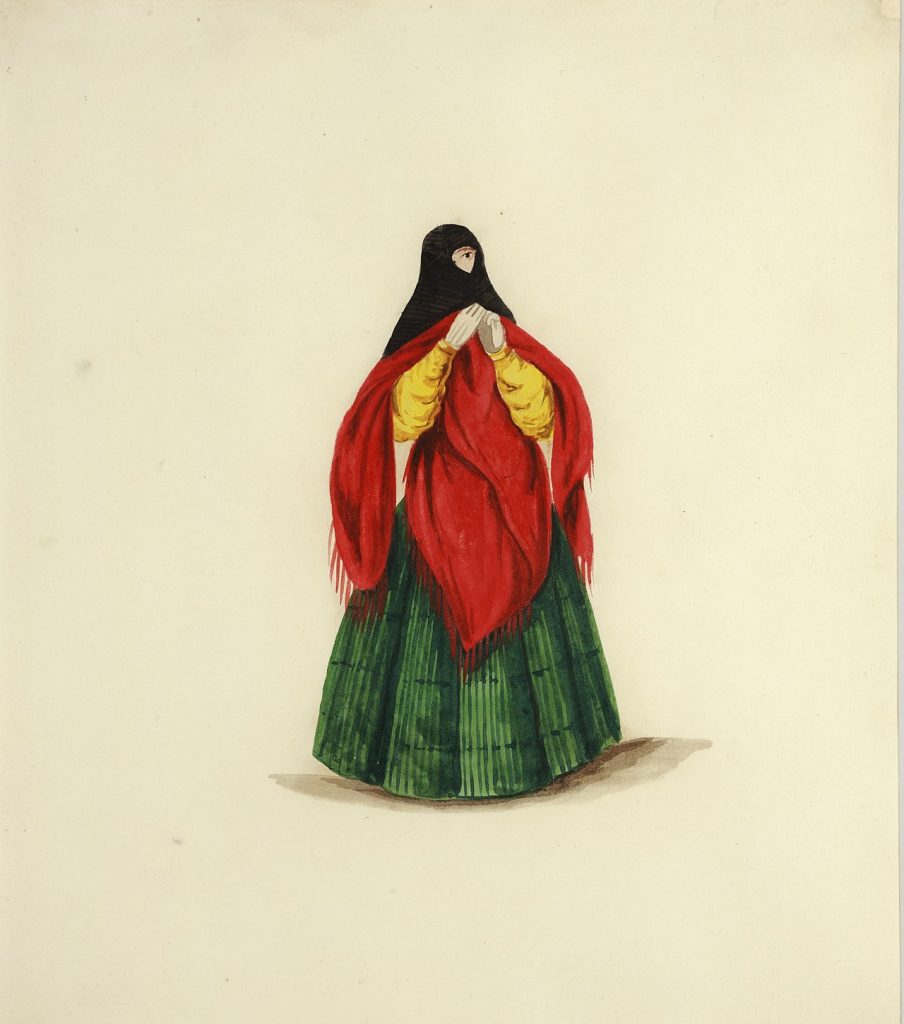 Sandra selected a painting by Pancho Fierro, ca. 1840, that was also been included as a case study in her MA Thesis about Peruvian Culture in museum's discourses. Here is how she described it:
I am presenting a painting by Pancho Fierro, ca. 1840, of a Tapada Limeña, or a veiled lady of Lima. Tapado fashion arrived to Perú in the sixteenth century from Spain. As the history of Latin American fashion goes, it was adapted by the ladies of Lima in the same way as it was used in Spain. However, there was one big difference: in Lima, the veiled ladies only covered their faces, and not their opulent clothes. Why? Because issues of "racial" hierarchy were stronger in Peru than in Spain. I believe that this painting, and this side story, should be included in museums as a way to analyze the complex history of Latin America. As a region which has been constantly studied as the "Other" by exploring its history from a Eurocentric perspective, museums should start exploring these hidden stories in order to construct truly diverse fashion collections.
You can find her on Instagram (@sandramgr) to learn more about her past and upcoming works!
For more information about the event: https://www.fashionstudiesalliance.org/events-2/2020/11/14/diversifying-museum-collections-group-action