A conversation with Tamara Barakat, SDM '21
I had the opportunity of meeting with SDM senior Tamara Barakat to ask about her participation in the MIT Hackathon Challenge of Lebanon in July, her personal experience of August 4th explosion, her senior year at Parsons Paris and what she is looking for in the future.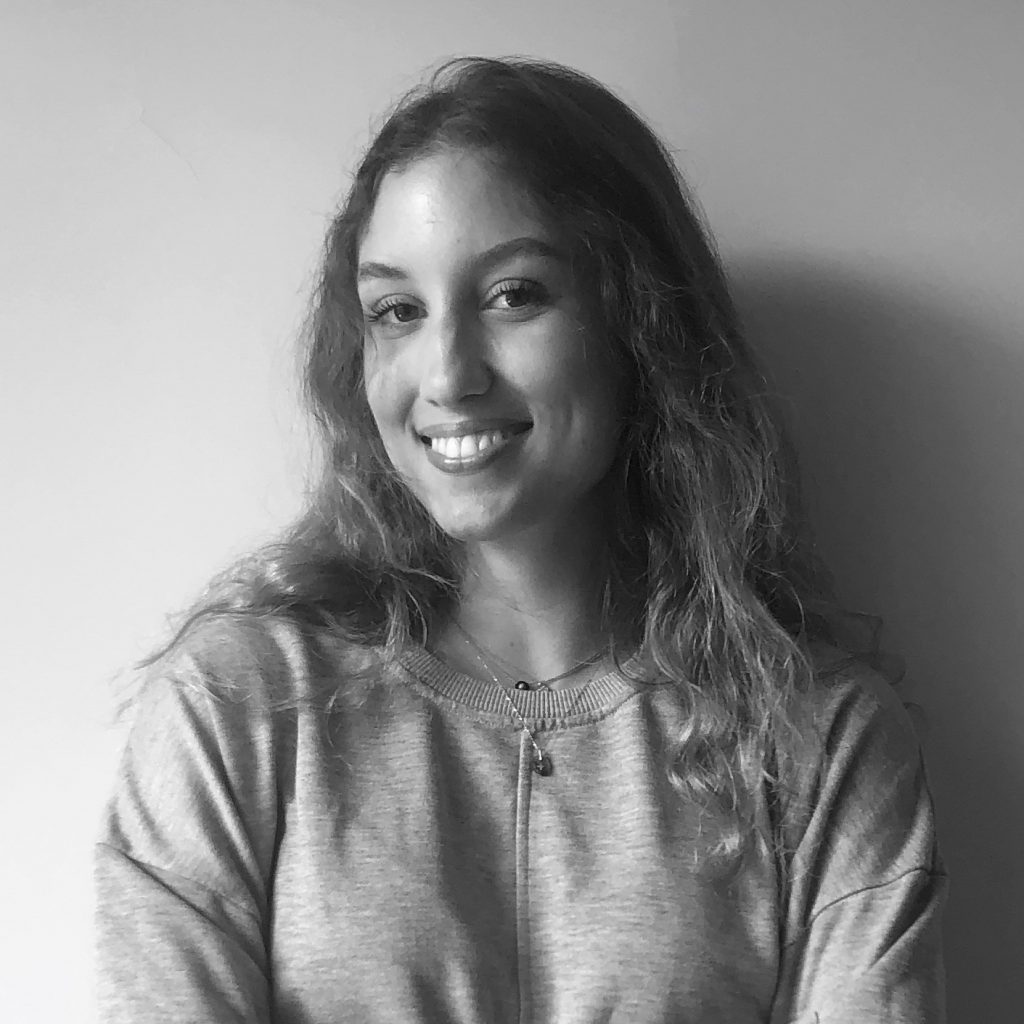 Can you tell us about the MIT Hackathon Challenge in which you participated this summer ?
The aim of the Hackathon is for groups of people to come together in order to find solutions to Lebanon's pressing issues. It is very challenging as you only have 48 hours to come up with a solution that functions on the short term while being sustainable, and it should have a positive financial outcome for the country on the long term. This year there were 700 people participating and 6 different categories.
What was your experience of this Challenge ?
Five of my friends and I were in a house together for two days, iterating, brain-storming, analyzing and so on…We decided to work on « Waste Management » category.
Everyone came with their own expertise which was super interesting. I understood how my own strategy skills could work hand in hand with the others' knowledge.
Our final outcome was a plant-based air filtration system that could also work as a decorative product for households in big cities such as Beirut or Tripoli. This air filtration device uses moss plants which have an incredible capacity of absorbing polluting chemicals in the air.
We were very proud as we won the challenge in our category. There were 6 winning teams as there are 6 different categories.
This allowed us to participate in a one-month accelerator program with MIT expertise, mentors and CEO's of big companies. Every week these mentors gave us tasks and deliverables in order for us to be able to bring this product to life.
We were at the prototype phase when the explosion happened. From then on everyone was caught up in their own world, solving their own personal problems and fixing their homes that were shattered so we haven't come to the end of this project.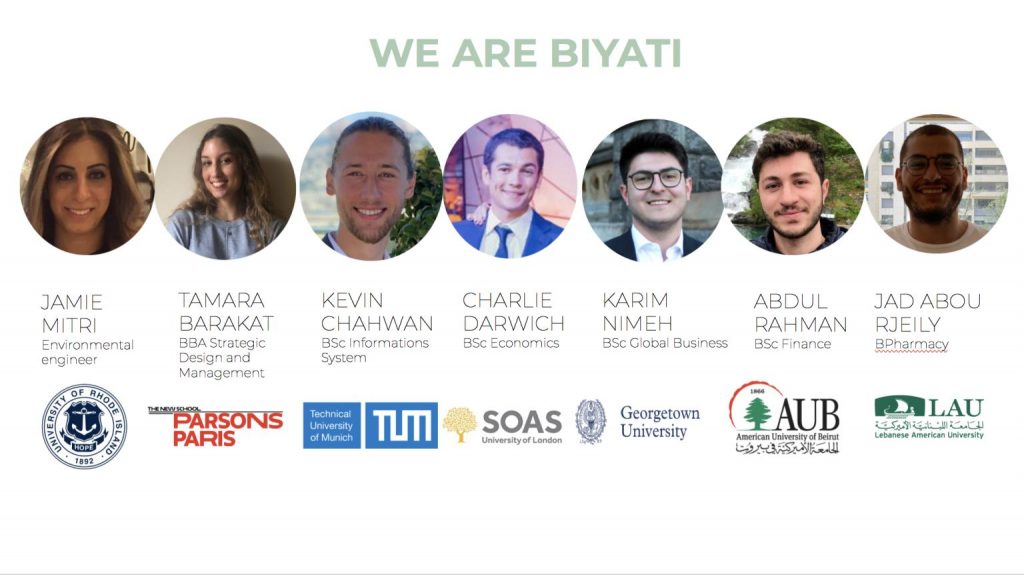 Were you in Lebanon on the 4th of August, when the explosion happened?
Yes. I was at the beach with my friend playing a board game. It was almost sunset and we were aiming to stay there until 8 pm. At one point, I felt the board game shaking. I thought an earthquake was happening. For a couple of minutes, I didn't hear anything, then I felt an absorption of the air and it was incredibly strong.
I looked up and I saw huge, immense clouds coming from the area where my house is. I thought I had lost everything, my whole family, my friends; I was shaking. I ran to get my phone just as my brother called me saying « mom, dad and I are fine; where are you? ».
On the way from the beach to my house was one of the most horrible memories I have, traffic, chaos, people running back to their shattered homes, people screaming, crying, dying…it was truly frightening. It seemed just like a war zone. At this point I was still not realizing what was happening. I got to my friend's house which was shattered, his brother was hurt. I sat there for an hour waiting for my dad to pick me up as I wasn't able to get home by car.
Once my dad came to pick me up, I saw his pale face and that's the moment I realized this was really happening. This horrible explosion and memory has changed my whole perspective on life. I can see the difference between my mindset before the explosion and my mindset after the explosion. It seems cheesy but time heals.
Even though you are in the midst of it, could you tell us a bit about your thesis ?
Lebanon has been going through a humanitarian crisis that has escalated immensely this past year, since October 17, 2019, when people started going on the streets to manifest and protest.
I have a very strong connection to my country. After experiencing the explosion, seeing how horrible the situation is (in Lebanon and on all levels), I couldn't focus on anything but my country. Thus, I want to spend my year trying to find solutions, to see what could be done for the country in the long term. Since I have a lot of friends who are also super patriotic, we always talk about solutions that could be done in Lebanon, we're all driven, we all have ideas. Being able to spend a year with experts (my professors) that would teach me and consultu me on this project is really amazing, and I'm excited to see it coming alive. .
What are you looking forward to this year?
In January I will start an internship with the Copenhagen Institute for Futures Studies. They analyze trends on how the world is functioning today and how systems work, to determine how the future is going to look in 10, 20 years and consult big corporations and governments to take the right steps and look for a better future.
I am very excited as I will be able to utilize my design and strategy thinking skills for larger purposes and on a longer spectrum. Once I come back to Paris at the end of January, I will have a very intense semester between my remote internship and my senior capstone project.
It is stressful, but I also think that whenever you feel that you are in your comfort zone, it's time to move out of it. I firmly believe that getting out of my comfort zone is what makes me grow and know more about myself, being able to take on challenges and work hard to achieve them is what motivates me in life. So i will do my best to manage my time next semester between the internship and my thesis and school work.
Where do you see yourself after Parsons Paris ?
I am interested in a lot of things and the more I grow, the more I learn about new positions and expertise. My priority is to stay in Europe.
For now, I know I definitely see myself working in an environment where I could feel that I'm creating impact, where i can be challenged, surrounded by creative minds, that have the same values as mine. Whether a design studio, a strategy firm, a think tank. I know I want to work for larger purposes, analyzing and finding solutions through my creativity.