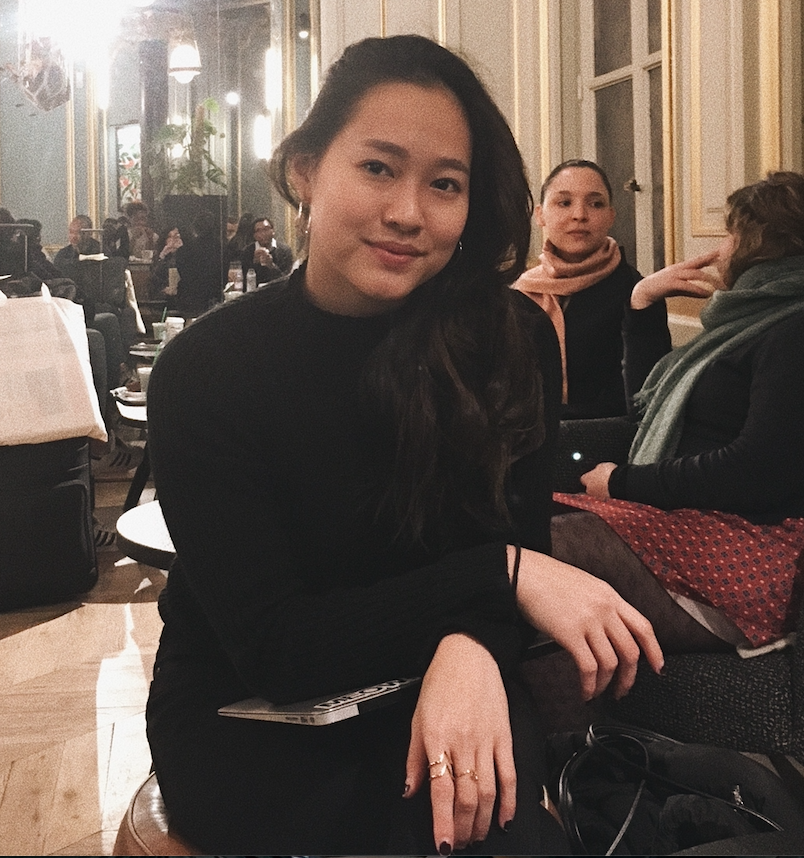 An Interview with MA Fashion Studies Alumni Angelene Wong
Angelene Wong, MA Fashion Studies alumni, with a BA in English Literature and currently pursuing her PhD at the School of Art, Design and Media at Nanyang Technological University (NTU) in Singapore shares with us how her research direction, influenced by her Master's thesis and her experience as a competitive dancer, has led her to focus on fashion, performance and body politics. 
What made you choose this specific program?
I chose the programme at Parsons Paris because it offered an interdisciplinary approach that combined a deep theoretical foundation and the application of these to practical projects such as magazine publishing, branding, and exhibition curation. Being situated in Paris was a key advantage because it meant being able to collaborate with and work for Paris-based fashion-related companies during the Master's. What's more, the exchange programme allowed for students to attend both the Paris and New York campuses. The faculty in both campuses are fantastic and I've been reading some of their work before I enrolled, so it was all very exciting.
On a more personal level, the idea of spending time in Paris as a student was very romantic, especially since I came from literature and dance. The chance to experience these cultures while studying definitely played a part in my decision.
Which were your favorite courses during the Master? What were the highlights from your master? (internship, projects, collaborations)
Too many to name! At Parsons Paris, my favourite courses include "Fashion Studies: Key Concepts" taught by Dr. Marco Pecorari, which is the general introduction to theoretical concepts that lays the foundation for future courses, projects and the thesis. I also enjoyed Dr. Paul Jobling's "Fashion, Identity and the Body" where we engaged deeply with the works of fashion practitioners like designers and photographers to uncover contemporary ideas on subjectivity, and Giulia Mensitieri's "Fashion Systems" that allowed us to peel back the curtains on the harsh realities of the fashion industry.
As part of the course, "Fashion Branding and Communication," I developed a concept for the Paris-based fashion brand, Koché, for its first brick-and-mortar store. My project was handpicked by CEO, Christelle Kocher, to be exhibited during Paris Fashion Week in 2019. Other significant collaborations included an exhibition exploring the idea of a study collection with ModeMuseum Antwerp (which included a field trip to Antwerp to learn from the curators in the museum) and the consistent collaborations with Justin Morin of Revue Magazine on various multimedia projects.
During my exchange at Parsons, New York, I thoroughly enjoyed the provocative class discussions and museum excursion in Dr. Heike Jenss's "Fashioning Time and Memory". I had the privilege of sitting into Dr. Rhonda Garelick's "Fashion Journalism" and Sakiko Fukuda-Parr and Mary Watson's "Human Rights in Global Fashion" – both conducting discourses on critical issues in the fashion industry to move it forward as a whole.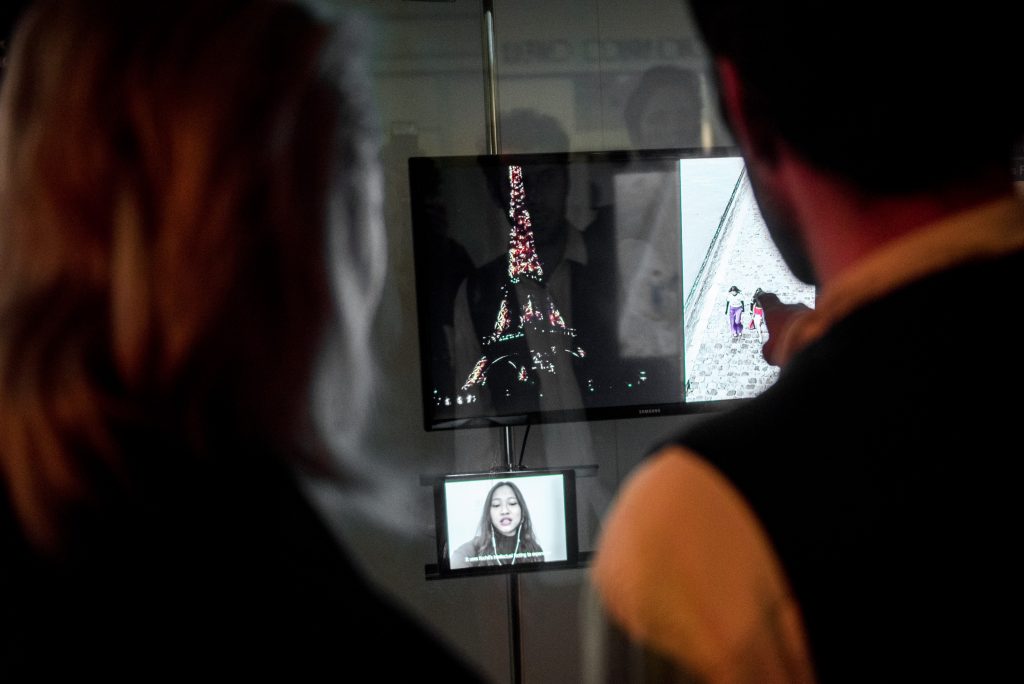 What was the topic of your thesis? How was the idea for your thesis born?
My thesis explored metamodernism through the intersection of fashion and dance. I was keen to question metamodernism as an emerging 'feeling' and I observed this through the resurging collaborations between fashion and dance practitioners. This idea was born out of an equal interest in fashion and dance, and how the intersection could inform a larger understanding of contemporary society.
From your experience, what are the advantages or opportunities that the program can offer future students seeking to join the program?
The programme provides a plethora of opportunities for its students. Within your courses you already have the opportunity to meet, learn from and/or work with prominent scholars and fashion industry entities. Some internships may lead to thesis projects or future work after graduation. During my time, there were also many chances to gain some industry experience over fashion week that came through the school. Sometimes there are opportunities to take courses from neighbouring French institutions such as when I took a course on Sustainable Fashion at Sciences Po.
If you decide to participate in the exchange programme, you can have the benefit of learning from the faculties in both the Paris and New York campuses, as well as expanding your interests by taking courses from other schools in The New School in New York.
How did the MA program in Fashion Studies at Parsons help your professional experience?
It has prepared me with a rigorous foundation in fashion academia and a multi-dimensional portfolio of research and industry projects. I also have the privilege of keeping in touch with the mentors I've met in the programme who have guided me in my next steps in academia.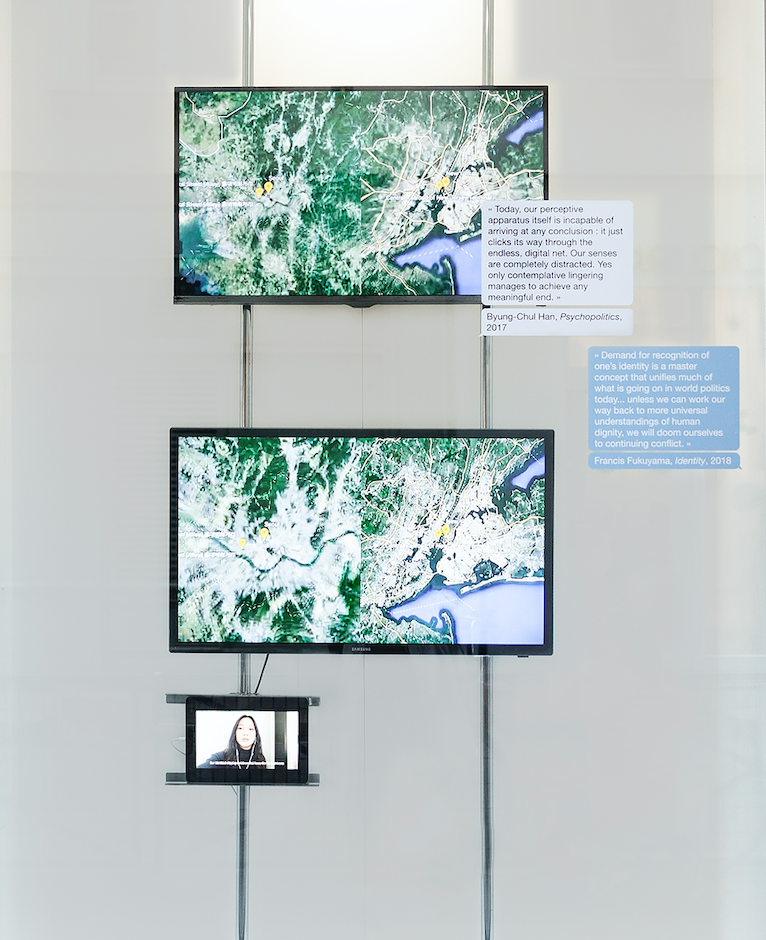 What are you currently doing? Did it match your initial expectations when you entered the program?
I am currently a PhD student with a NTU Research Scholarship and I teach undergraduates. While I had not set my sights on doing a PhD (or being an academic for that matter) when I entered the MA programme, the programme motivated me to continue my research as I have many more questions that I would like to explore and I find the process rewarding.
What are some suggestions you would like to give for future students if they're planning to do PHD?
Start looking for positions, supervisors and scholarships at least one year before you plan to begin your PhD. Deadlines are scattered throughout the year and each application takes time.
Be creative with how you 'package' yourself and where you apply to, as graduates from the Fashion Studies programme at Parsons can continue research in an array of positions in different fields – media studies, history, fashion studies, art history, performance studies, etc.
Speak to your mentors at Parsons as they would have their finger on the pulse of ongoings in academia and therefore would be able to give some insight on decisions.
Are you currently working on some projects that you would like to share?
I'm currently co-authoring a book with Dr. Paul Jobling and fellow Parsons Paris alumni, Philippa Nesbitt, titled, Fashion, Identity and Image – 1990-2020, that will be published in 2022.
If you want to know more about Angelene and her career you can also find her on her webpage https://www.angelenewong.net.