A talk with Fernanda Calderon, Fashion Design '20
This December we talked with Fernanda Calderon, Fashion Design alumni, who graduated in 2020.

I began the long process of applying to internships after graduation early on in July, most of the responses began to come in late August, early September. During a period of four months, I had about four replies out of the ten applications sent. Before each interview I always did research on the company to prepare how my profile could be best suited to the, always taking into account what the job description was looking for. After each interview I took into the account the feedback and edited the portfolio or resume with the constructive criticism. It was really important to be open minded and receptive to criticism even if you don't get the internship because it does make a difference in making your portfolio or CV stronger. During this time, I also kept in contact with Virginie about the progress, feedback and replies.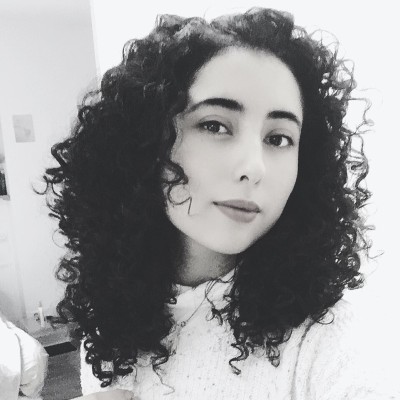 Finally, in late November I received an email from Virginie about LOEWE looking for an intern in menswear and that my portfolio had been selected among other graduates.
The HR department quickly reached out to set up an interview for the next morning with the director of the Men's RTW studio. In order to prepare I researched the brand's recent news as well as their website to get a sense of what their values and concepts were. Most importantly I made a list of about 5 questions specific to the brand for the interview.
At the interview the director went over my portfolio focusing on technical skills, he would ask questions on certain pieces such as how they were made, how long they took to make, etc. After this he took the time to answer some of the questions, he greatly appreciated this explaining that they want interns that are genuinely interested in brand, team and will engage with questions. Lastly he asked that I send him in a PDF work from previous internships and some specific examples of my work on illustrator.
The HR department contacted me after the interview requesting the files for him and took the time to call me to answer the remaining questions. During the interview director explained they needed the intern quickly and surely enough roughly three hours after my interview the HR department reached out again to offer the internship position. Once I accepted the offer they along with Virginie then helped me with on-boarding process to finalize the internship! ■