Alumni Spotlight on Angela Braidi, SDM '19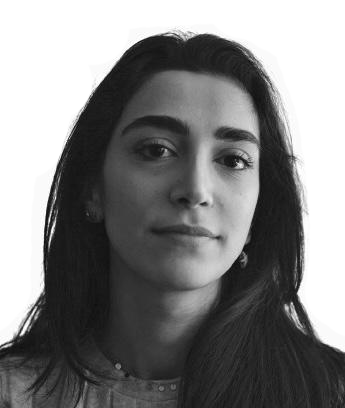 What did you study at Parsons Paris and when did you graduate?
I graduated in May 2019 from the "Strategic Design & Management" program.
What was the subject of your Capstone Project?
For my Capstone Project, I studied the impact of the art community in the development of Lebanon. It was about creating a shared co-working space for the creative community of Lebanon to nurture and provide exposure to emerging Beirut-based fashion designers and to promote the local creative industry as a whole.
What did you do when you graduated?
I decided to stay in Paris, because it's by far my favorite city. I feel at home and inspired in this city. I wouldn't want to live anywhere else for now. I applied to many internships and ended up getting one in brand strategy consulting at Havas Paris.
The multicultural and hybrid aspect of my degree really helped in finding this internship. The ability to multitask and combine creativity and management was really valuable.
How are you finding the work culture in your job? Are there new challenges for you?
I have adapted really well to the work culture. It was different from my upbringing and different from the culture at Parsons, but Parsons helped me develop the ability to adapt to and respond well to different environments.
Working in pairs with colleagues is a new challenge, listening to other ideas, and doing tasks that are not "fun" or necessarily "creative". Everyday is a good surprise, to learn, grow and listen to my entourage.
Have you had to adapt your work routine due to covid?
Yes of course! I have been working from home for the past year practically. It was very challenging, especially at the beginning, to communicate and work from a distance.
Are you in touch with any of your classmates?
Yes I am. After four years together, we are really good friends now!
With an alumni perspective, what are the greatest takeaways you got from studying at Parsons Paris?
The greatest takeaway after studying at Parsons, is the diverse culture that we are confronted with. It was one of the biggest assets of the school.
Another advantage is the way the hybrid program taught us to implement creative ideas into business projects. 
What advice would you give incoming students?
To discover themselves, to learn from their classmates, to explore the city and to feel free and creative !
What do you miss the most about Parsons?
I miss how the school was literally my second home and family.