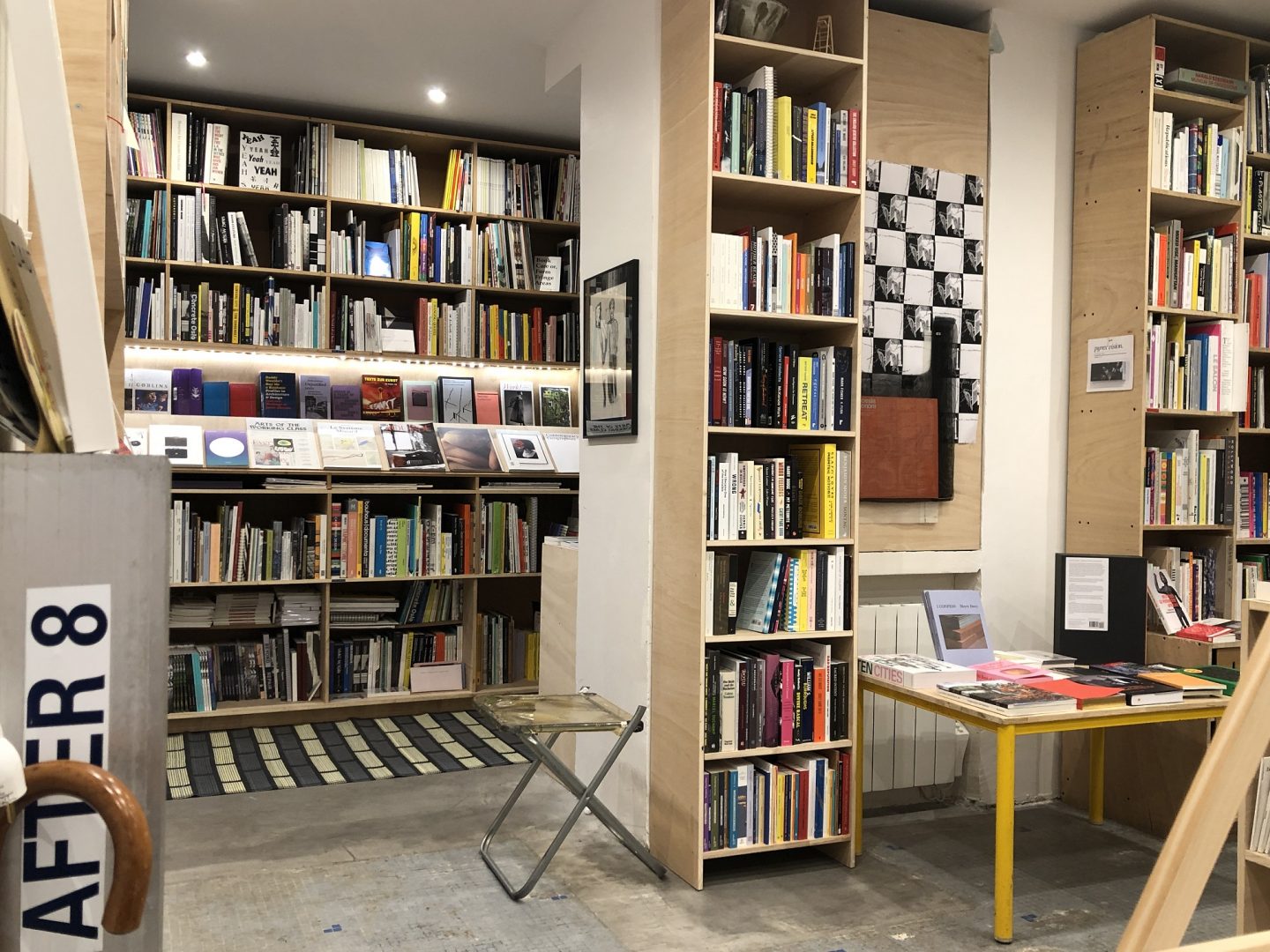 Testimonial from Yeonkyung (Sarah) Choi on her part-time internship in Paris
Last year, a friend of mine from Parsons was working at After 8 Books, a specialized art bookstore and publishing house in the 10th arrondissement of Paris where her professor (Laetitia Badaut-Haussmann) had taken her class for a visit. She knew that I was also interested in publishing and thus nudged me to ask them if they were looking for any help. As nervous as I was, I went to the bookstore and spoke with Benjamin, an art critic and curator and, along with Antonia, the brains behind After 8 Books. He asked me to email in a CV, and after discussing my availability in the coming months, to come back later for an interview. It didn't even feel like an interview because of how friendly and easy-going the whole team was!
Even on my first day, I was met with the warmest welcome and the most calming atmosphere and told that I could always take a short break walking around the bookstore and discovering new titles. For three days a week, I learn more about the art book world—from publishing and distribution to contemporary artists and their practices—while updating the in-store inventory and the website and handling sales and online orders. I'm very pleased to be surrounded by books.
I'm glad that I had someone who encouraged me to reach out first, and if there's anyone else who was in the hesitant position I was in, I would love to be the one to tell you to go for it. Be direct!
~ Yeonkyung (Sarah) Choi, AMT '23 at Parsons Paris
Congratulations Sarah and best of luck in this new professional adventure!