Mingrui He (FD '23) talks about his gap year in Shanghai working for Louis Vuitton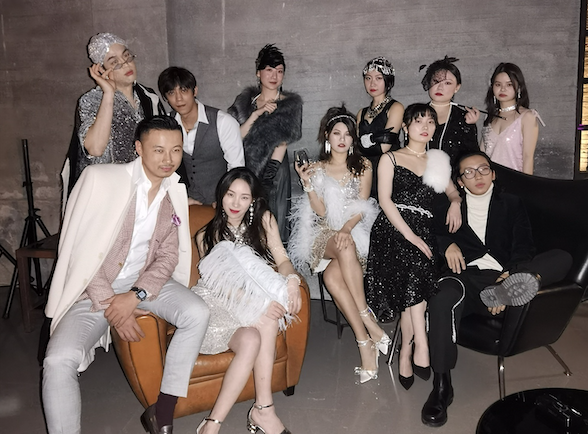 Why did you decide to take a gap year?
There are a couple reasons for me to come to the decision of taking a gap year. Before the pandemic I applied for mobility to Parsons New York for my junior year. At that time no one had expected that the city would later become one of the most impacted cities in the world. I have always wanted to go to New York and since I am not very extroverted, being in a new city and environment would push me to meet new people and make new friends. Traveling is also something I have a passion for and being in the United States would offer me the opportunity to explore new cities and also visit old friends as most of my friends are studying in North America. Although at this point I am still not sure if I will be able to go to New York this fall, I don't regret my decision. Taking a gap year also provided me with the chance to enrich my resume and working experience. I have done short-term internships before and I always felt like it ended so fast before I could even get to know everything. I really wanted to take my time to experience my internship so that I would have a better and clearer idea of what it feels like to be working in a company after graduating from Parsons.
You have been interning at Louis Vuitton in Shanghai. What division do you work in?
I am working for the Visual Merchandising Department in Shanghai. There are around 60 VMs working on the team and 50 of them are all based in different stores in China. Then there are 7 VM Area Managers who are in charge of around 8 stores each. They are based in cities with easy access to the stores they manage. My bosses are the VM Managers for North Asia. One of them is responsible for window displays (props, installations, etc) and the other is responsible for liaising with the VM Director for North Asia and assigning work to Area Managers.
Is your position office-based or do you visit stores and installations?
I am based in the office in Shanghai and I did go on a few business trips with my boss when they needed extra help with events/pop ups/exhibitions. My main job is to help collect photos/information, help my boss order props from HQ, exchange messages and information between my bosses and other team members. Office work is pretty much the same thing repeating over and over again; supporting events is definitely more interesting.
My very first event at Vuitton was to work on the High Jewelry exhibition held at AMAN in Shanghai. It completely changed my previous understanding of luxury brands as we worked all night for 2 days. I realized that this is what work is like. What I had seen before was only the glamorous side of it.
The next big event was in December and it was the Trunk and Furniture (Hardside & Object Nomade) exhibition which is only open to VICs in China. The schedule was super tight and we only had one day to do the display. In the end we stayed up all night and finished at 10am the next morning when customers started coming in for their visit.
In general it really changed my view of working as I lost control of my own time and I can't wait to go back to school in a few months.
Have you met colleagues from other departments?
I have met colleagues from other departments such as the event team and the retail team as we have a lot of communication to do during our work and with the event team, especially during events. I was also really lucky that my boss took me to the annual seminar trip of our team last year to Yangshuo which is a place known for its natural beauty.
During that trip I got to be with all the team members, and it was my first time meeting most of them because they are from different cities in China. It was really fun as the trip was half training/meeting, half team building. My boss and I started preparing for this trip one and a half months ahead and although so many things happened, I am really glad that everything worked out smoothly in the end.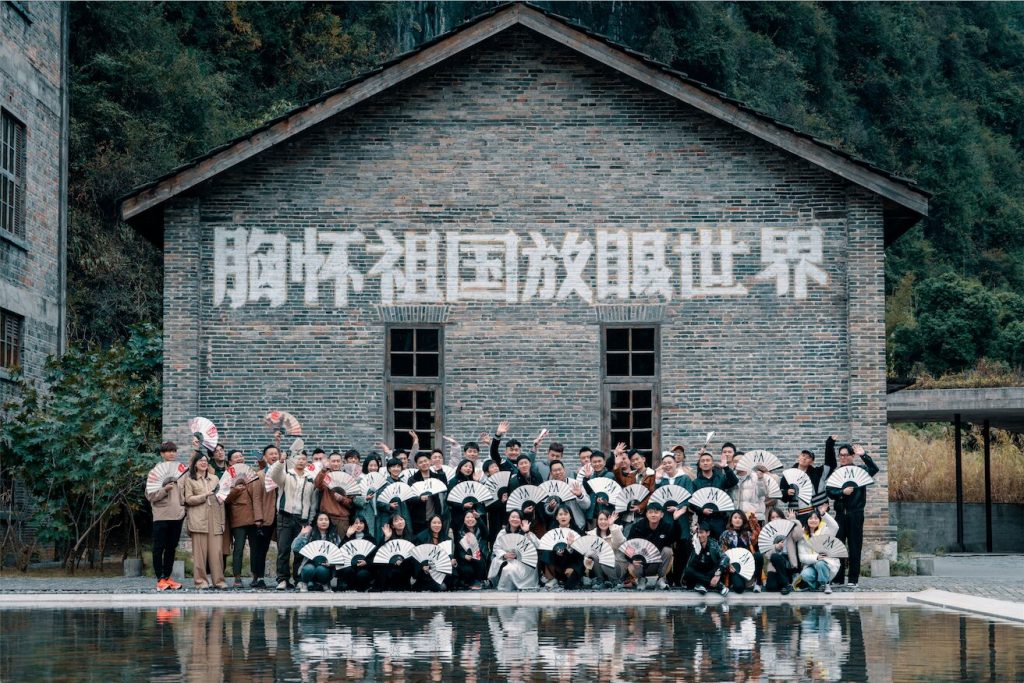 What have you learned that will be helpful as you look towards creating your own design brand?
School mainly teaches you how to become a fashion designer, while creating your own brand requires knowledge/abilities/skills far more than that. The very first thing I learned is of course the whole framework of the company, which department is responsible for which part of the business. Then it is really the system that keeps the business running. Mature companies like Louis Vuitton have a very efficient/organized system to process everything which is crucial to starting up companies as they might spend quite some time figuring out their own way of doing things. There is another thing that I get from this internship and it is about the connections, the people I am meeting during this time period. As everyone has already worked in this industry for a couple years and will still be working in fashion related areas in the future, I will be able to have more access to the latest information, etc.
Have you been designing over the last months or will you do so over the summer?
I haven't really designed anything since I started this internship, but I will start designing and making stuff after I finish this internship at the end of March.