Pascal Nuzzo, SDM Faculty, discusses passion for design
How would you define design?
Design is not only about creativity. It is indeed a way of thinking, a mindset, a conviction. Design is not solely about look and aesthetics. It is the ability to capture trends and to picture the uniqueness of something new that will bring desirability, functionality, positivity, ethics, and even poetry in our world. More than a discipline with rules, design is about being flexible and anticipating what can come next.
Human-centered design is a form of thinking. It requires the ability to observe, listen, absorb and digest data, information, feelings and images. And then, to translate the outcome of this creative process into something that designers can make other people appreciate.
As designers, we observe society's behavior in social, political and ethical evolution. We then identify issues which need solutions, anticipate weaknesses, perceive what is lacking, and create added value that can benefit everyone.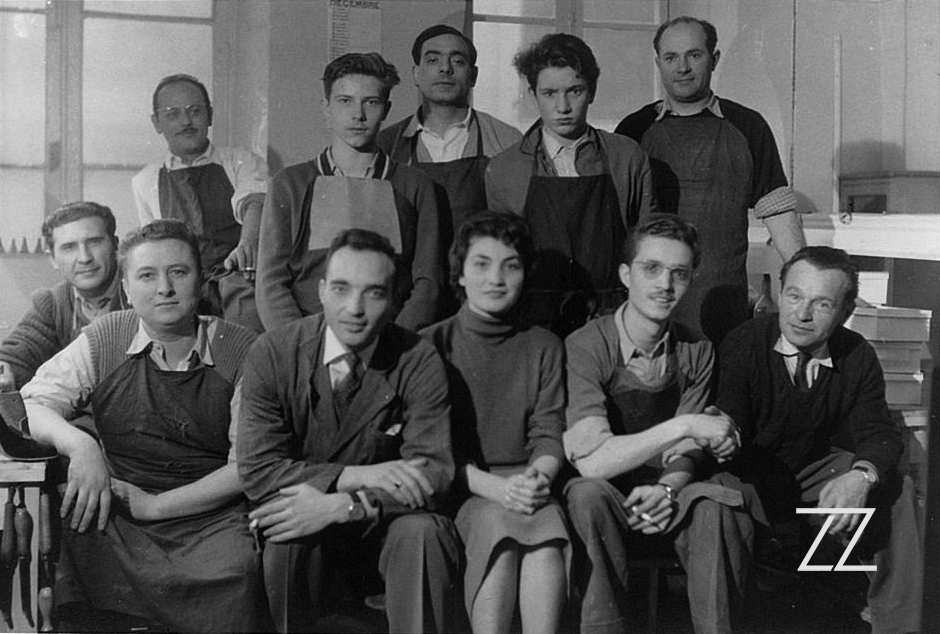 When did your interest in design begin?
I cannot recall an exact moment when my passion for creation, crafted and bespoke pieces was born. I do remember as a child, having an appreciation for the smell of leather and glue in my grandfather's atelier, and the smooth, supple and natural finesse of the leather grain to the touch. The noise of tools and machinery hammering away seemed to make the most magical sounds. Then an actual product would come to life after many intriguing manipulations and careful gestures.
At the age of about 7, when asked what I wanted to do for a living, I used to say "designer", even though the term was not yet known in France. I probably first learned the term from the magazines my older brother was reading. Nobody knew what it was. I had to explain it, and I still do!
Can you tell us about your creative process?
The creative process is first based on the firm conviction that everything is a source of inspiration; there is no limit nor end to getting inspired. Secondly, I strongly believe that in the creative process, spontaneity should play its role like it does in the arts and all achievements in life.
With design, it has to be done with a purpose, targeting a business opportunity, offering an enjoyable experience, implementing a new solution to a problem. When you think of what Paul Rand left us with, amongst other learnings, I find his quote very true and honest: « Everything is design. Everything! »
What is your vision on the future of leather goods with emerging challenges such as sustainability?
There has been a lot of debate recently about leather and sustainability. I have been working on these issues for many years and designed my first eco-friendly bag collection 15 years ago.
When new industries come up with innovative products such as materials based on vegetable or fruit skins, one may think it is a great idea, and it may well be the case eventually. However, in most of these companies, no designer is involved. If the objective is to create a material that imitates and is more sustainable than genuine leather, a designer would not end up with a product that uses more chemicals or petrol-based components and is less durable.
Recent independent reports say that genuine leather remains a better and more sustainable material in many ways than any substitute or alternative. Leather is a by-product of the meat industry, so it is more sustainable to use genuine leather until there is no longer interest in eating meat and that cattle are no longer mass-produced. And behind the leather discussion is a much bigger issue: the meat industry itself, which in France alone, generates 170,000 tons of waste per year.
Until an honest, purposeful and global decision is taken, genuine leather will still be used because it is the most durable and most appropriate material for goods such as shoes, and it is the only way to process and recycle waste from the meat industry.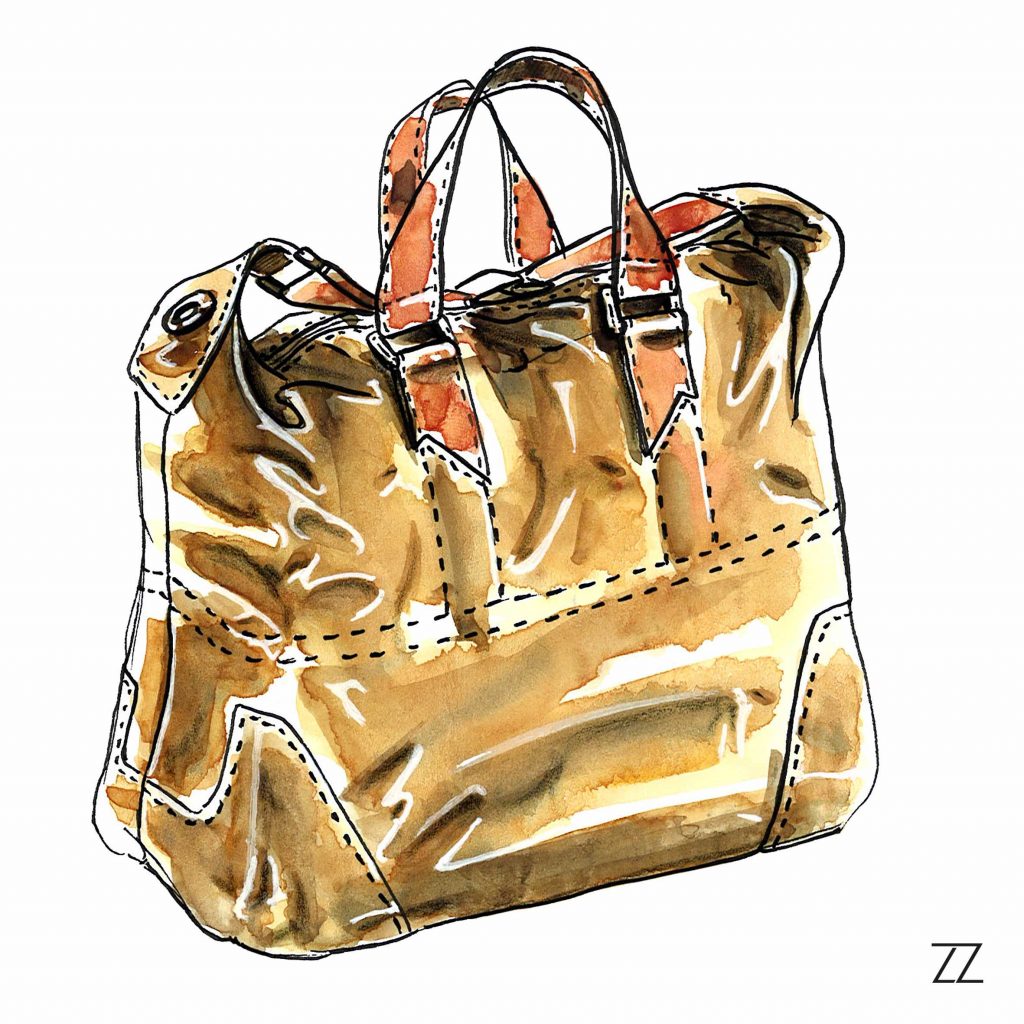 Do you have a favorite bag?
My favorite bag is always the next one! There are great bags in the history of fashion. I like all the iconic bags that will forever shine as timeless statement pieces. And some are associated with legendary celebrities so much so that they will never be dethroned.
Having said that, I still believe there is room for more creativity and novelty. Bags will always be a must-have and we can be very excited to imagine what the bags of tomorrow will look like with all the challenges ahead, e.g. sustainable materials, built-in technologies.
On the other hand, I strongly believe a certain authenticity is to be kept in these products. They should showcase personality, craftsmanship, style, conviction and the values of its owner. They live and age; they define the vintage for tomorrow. I feel that over the last few years we have seen a kind of standardization amongst brands, with quite similar styles, signatures and offerings.
I encourage designers to keep seeking uniqueness, excitement and not to be influenced too much by what is already on the market. Personalization is everywhere but I believe more in the return of truly bespoke creations. I would love to see bags like the ones seen in the Roaring Twenties; then there would be a beautiful comeback of pure creativity from designers.
Being a multidisciplinary designer, in what ways does one discipline inspire another?
I cannot answer this question without explaining the kind of reactions people have when they find out about the diversity of the products I design. It almost looks suspicious to them that I can give different forms to a brand's DNA through various categories of products or services.
The thinking, the methodology, the ideation, the spontaneity and the sketching skills a designer may have are the same whatever the project. This must be perceived as a richness because disciplines, inspirations, techniques and materials feed each other. The brand signature can be found and enhanced throughout, without being an obvious copy/paste version.
When chefs offer many different dishes on their menu, from starters to desserts, nobody dares to say they cannot be good at all the recipes. Why should it be different for designers? All design disciplines are complementary and actually there are many opportunities that can give birth to new and unique creations when you cross disciplines and categories.
I am a big fan of clashes, mixing two inspirations that seem to have nothing in common. Why would professionals, whatever their job, be judged unable to be flexible and to show versatility? Designers need this freedom, this playground to express their creativity. I need to imagine across different disciplines, so my design applications may very well be seen in other unexpected areas in the future. Surprising people is also an act of design.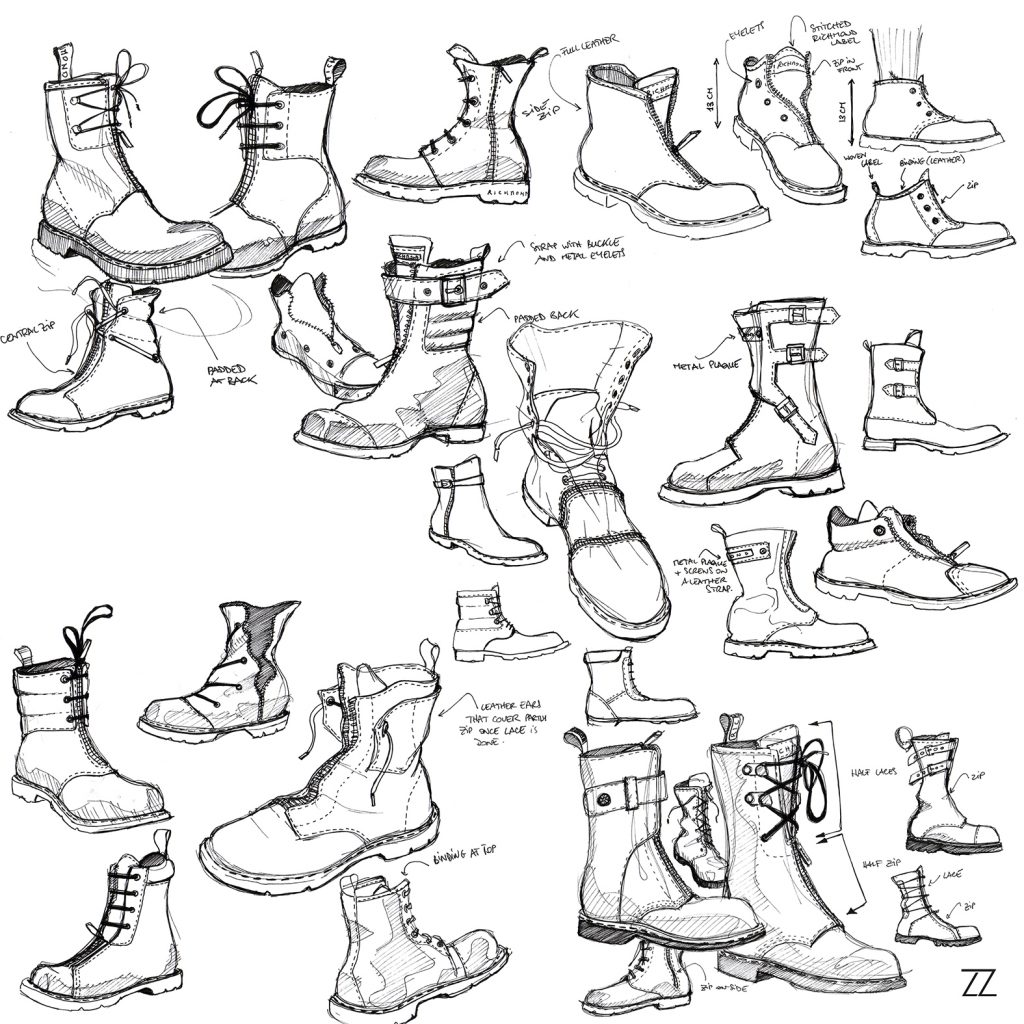 What is the most exciting step when working as a creative director?
The most exhilarating time for me is when the vision comes together and it sums up the contributions of all the team members. As a manager, it is important to be both inspired by others and to inspire others. Your role as a creative director is then to gather your team around this idea, to inspire them to realize this idea – to make it a common goal with a resolute conviction.
When all talents, creative skills and business objectives move towards the same ambition for a collection and for your brand, it is always an exciting time. It requires a lot of energy, determination, respect and a strong mindset. I am convinced that only powerful passion can fuel this kind of leadership, and humility always accompanies true passion. I had the chance to collaborate with great leaders who were both open to others' ideas and humble enough to share their own inspirations.
What inspiration can you give a design student?
Designers can change the world. They must feel and live this mission to improve our world. Designers are not gods, nor should they be divas. They are given the unique chance to have a positive impact on our planet, society, the products we use, the experiences we enjoy, the true sense of life. They have to fight for this chance to be recognized, respected and legitimate. Beyond the fashion industry, every company, whatever its business and industry, should work with designers to reframe their thinking.
I encourage students to keep this initial spark that inspired them to study design. Designers are dreamers, and they make their dreams come true. They have to dream big, but more importantly, to dream beautiful, to be true to themselves, to their values and to others. They have to contribute to a better world with conviction, to listen, to have their say, to experience life through the lens of creativity, always with an open mind. But also with resilience, because thinking and dreaming often mean fighting.
To have a vision, a strategy, to stand for positive values, to innovate and seek a "discomfort" zone for the uniqueness these challenges will eventually offer to those who dare. To design with care in all that they do, to think of the benefits and the consequences of their design for everybody.
Finally, what is your definition of art?
Earlier this semester, artist Victoria Abad Kerblat visited us at Parsons to speak about her art and her inspirations. I really liked her answer to one of the students' questions: « Art is sharing ». I think her reply perfectly defines what art is about: sharing emotions, mystery, seduction, love, passion, also this unnamed feeling that we are the ephemeral part of something much bigger than us and that will outlive us. In this beautiful definition of art being about sharing, underlies the idea of handing over a piece of eternity to the world: art is not about prosperity and celebrity, it is about posterity and humility.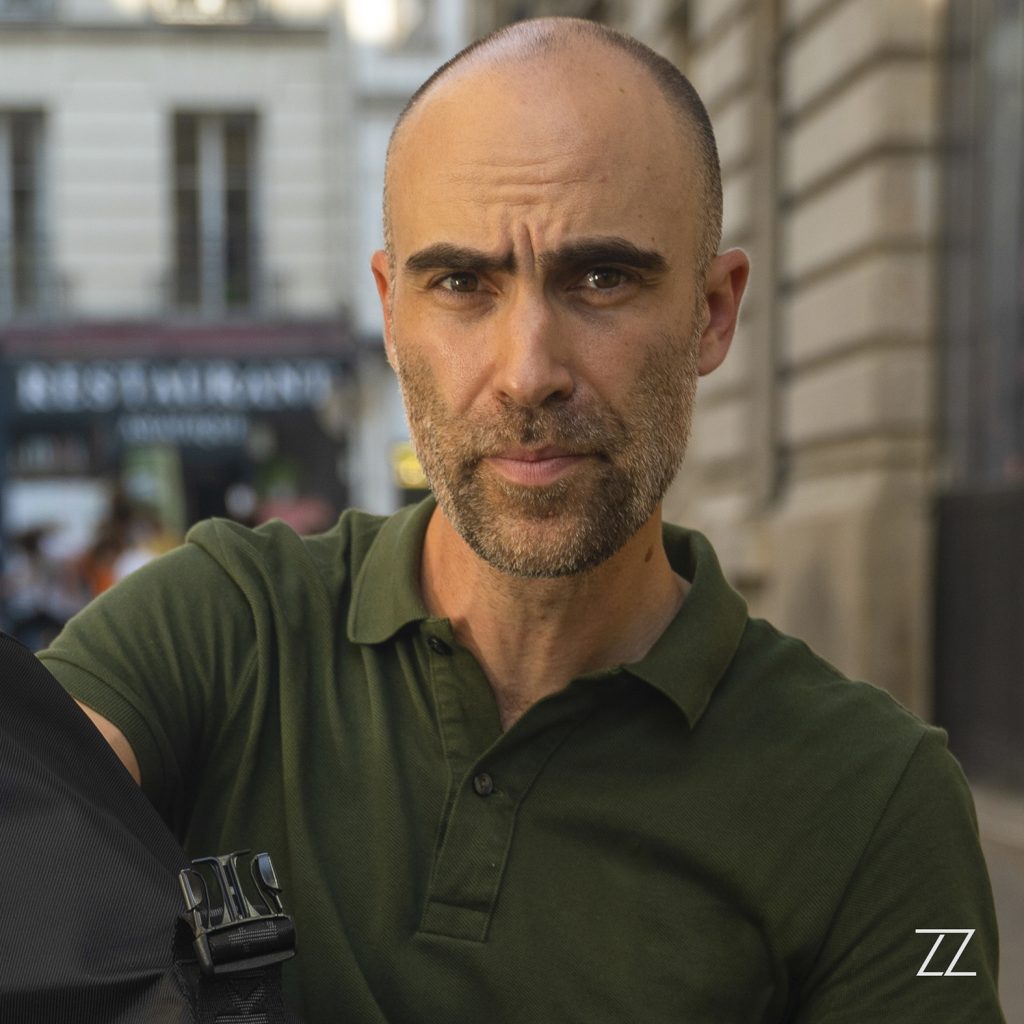 Pascal Nuzzo teaches Design, Development and Production in the Strategic Design and Management program.