Student Testimonial – Veena Bobba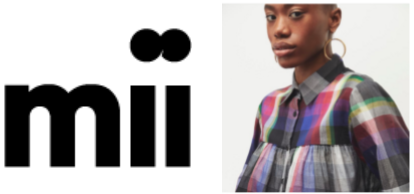 Fashion Design '21
Internship with Mii
High end clothing and scarves. A happy cocktail of their two cultures, Indian & French.
Veena arrived at Parsons in 2017 as a beginner French speaker. Four years later, after much hard work, determination, and immersion, Veena is fluent in the language. She has since relocated to western France in Brest for her 6-month internship with Mii.
I saw the ad on fashionjobs.com, applied for it, and received an answer after a month's time. I thought I was not going to receive an answer after waiting a few weeks, but recruiter had been busy over the month prior. She asked me for a Visio (I was on vacation, but I found time and wifi), in which she asked me questions about my skills and my interest in the brand. She explained several times that Brest is not Paris and to be sure that I am really open to move there.
Since Veena's arrival, she has found an apartment, and looks forward to exploring the Bretagne region.